Insights View all
Hybrid Education in the Built Environment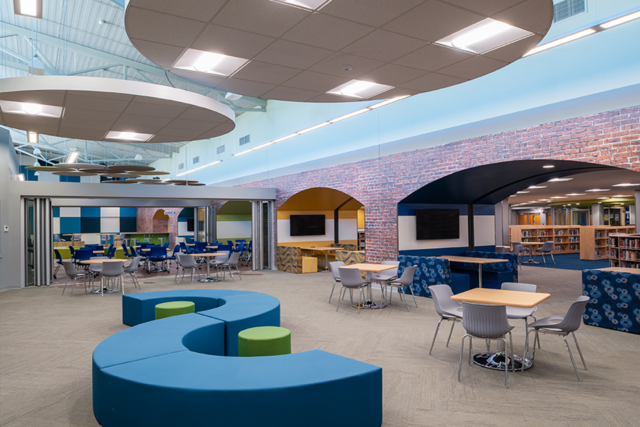 Combining traditional in-person teaching and technology-centered education into a hybrid curriculum in K-12 was inevitable. Shifting to a hybrid modality requires a redesign of the built environment to accommodate new methods of teaching. While many districts have already begun incorporating aspects of hybrid education into the existing curriculum over the past decade, for others, there is still a significant transition yet to be made.
Before this sort of technological integration, you might walk down a traditional school corridor and notice that each room had more or less the same configuration: classroom after classroom would likely feature rows of front-facing student desks. To redevelop and evolve spaces for a hybrid curriculum, districts engaged staff and students in public forums, online storyboarding sessions, and focus groups. From that data, pilot classrooms were developed, which aimed to integrate the increasing spatial and technological needs while allowing staff and students an opportunity to provide additional feedback on functionality and usability.
To achieve a cohesive classroom environment in a hybrid setting, flexibility is key. The most successful transformations incorporate key elements to allow teachers to restructure classrooms with ease. The classroom redesign begins by incorporating different furniture throughout the room, including a variety of desks, chairs, lounge furniture, bean bags, and "fidget chairs," which are often lightweight or on castors to move around the room. Movable furniture provides a variety of options to transition throughout the day between lectures, collaborative group activities, independent learning on apps, or one on one time with students. Many districts have installed ceiling-mounted cameras to aid in the facilitation of online lectures, providing teachers with the ability to move around the room and use their boards, hands, or props to increase engagement and create the "in-classroom" experience, even outside of the classroom. The recorded video lecture in turn provides students the opportunity to watch, rewatch, and absorb the information at their own pace.
While faced with the current pandemic, districts are forced to redefine the educational process by integrating technology through self-driven assignments beyond the classroom. In a virtual setting, the ability to work independently and without distraction or pressure from other students may provide added benefits. This may result in changes in class sizes, amount of classes required, and the reutilization of large or elective spaces. Districts are working to transform common areas such as gymnasiums, libraries, music rooms, and cafeterias to provide multipurpose functions and incorporate features such as folding partitions to allow for a flexible transition of spaces.
As many working parents and guardians often rely on schools to provide a safe environment for their primary school-aged child during the workday, hybrid learning models at this level require some additional consideration. In one model, cameras in classrooms would attempt to provide the virtual students with the same educational experience as students in the classroom. However, this option does not account for students who might thrive in an independent virtual learning environment, but don't have the option of staying home. An option that might be more suited in that case is a hybrid model with supplemental study hall spaces. Many districts already provide "wrap-around" before- and after-school care, a practice we may see evolve to provide alternative options for students to participate in individual virtual classes and activities on campus.
Secondary level students typically have more independence and spend time between classes in various spaces throughout the school, whether it be classrooms, corridors, or library spaces. The Webster Central School District has redefined their library into a hi-tech media center, equipped with group workstation and small rooms known as "phone booths" to provide a quiet space to study. Functional spaces for self-driven independent learning for all grade levels will allow districts to encourage learning beyond the classrooms moving forward.
Technology has become, in many ways, the aspect of the building that students and staff interact with the most, from the invisible infrastructure (wireless access point, security controls, environmental controls, cabling) to the equipment (screens, interactive displays, computers, and cameras within the space). Districts are investing in robust integrated technology infrastructure and expanding their IT departments in order to meet the exponentially increasing needs to maintain a successful hybrid curriculum. The current systems are designed beyond current capacity to accommodate a greater adaptation of the hybrid model curriculum.
In the past ten years, computer systems have transitioned from desktops and computer labs that each require a hardline data port, to what is now nearly exclusively wireless devices. This required a major transition from data ports to wireless access point upgrades. Wireless access points and laptops set spaces free to be more flexible and no longer at the mercy of cabling; what was once just a computer lab can now be an English or music classroom as well. The ongoing transition from one type of technology to another places a heavy burden on IT to maintain additional devices and infrastructure, as well as the expectation to adapt to new technologies.
Technology is advancing at an unprecedented pace, which demands an increasing rate of device replacement. Some districts that have adopted one-to-one student-to-device curriculums have assigned grades at which devices are to be replaced, meaning a student may have the same device from, for example, kindergarten to 4th grade. As devices are distributed, students must have access to consistent, reliable internet. Devices are available with built-in internet connectivity and private industries are temporarily helping to provide students with wireless hot spots. Districts should continue to evaluate to combat inequity in internet access and provide long-term solutions to access reliable internet beyond campus.
Many New York State districts received grant funding from the one-time SMART bond fund. These grants allowed many districts to advance technological infrastructure and devices to transition to a hybrid curriculum. As districts develop budgets and plan for capital improvement projects, IT maintenance is essential in order to continue providing reliable and current infrastructure to support the needs of evolving hybrid curriculums.
Hybrid education is here to stay. As technology develops, the education system will continue to transform, requiring ongoing IT supports, a continued focus on staff needs, and further redefinition of the classroom as we know it.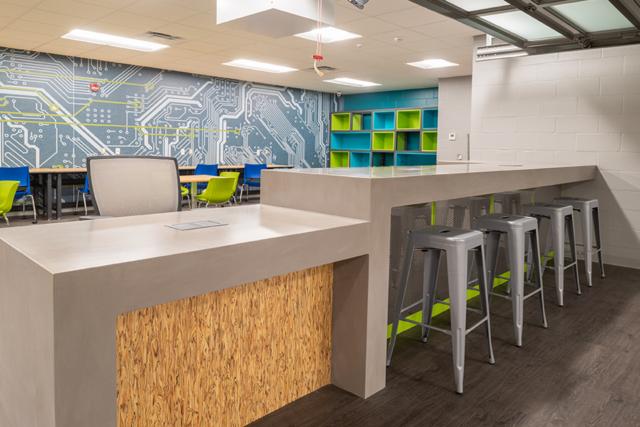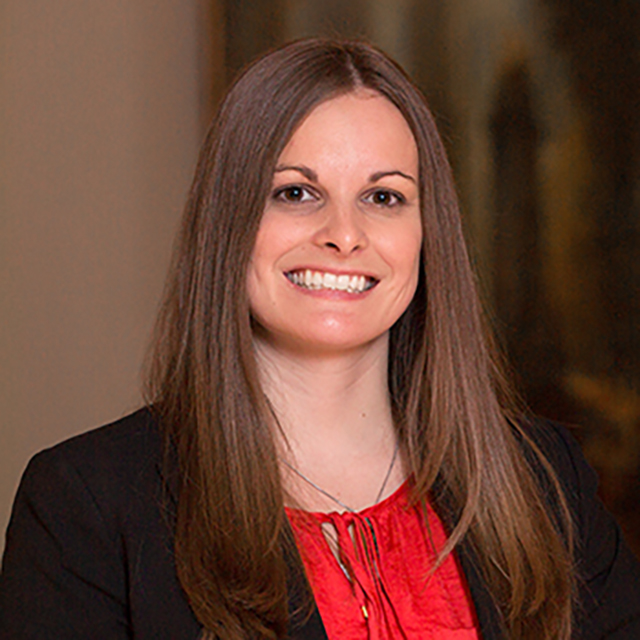 Stacy is a Project Architect/Architectural Designer with over 5 years of experience. Her role on projects includes conceptual design, construction documents, and construction administration. She is skilled at 3D modeling for conceptual communication and exploration, as well as BIM production for coordinated, cohesive construction document sets.