Insights View all
The First at 1:1 – Touring the Nation's Pilot District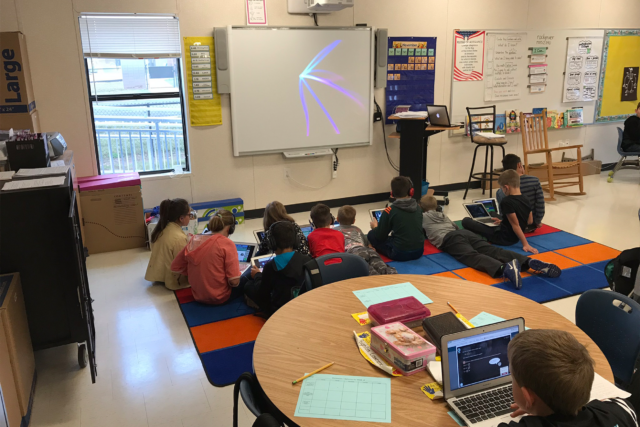 Mooresville, North Carolina—an average-sized suburb 30 minutes from the state's capital, known historically as the home of several Nascar drivers. In 2007, Mooresville adopted a new claim to fame: it became one of the nation's first districts to initiate the concept of '1-to-1' technology integration. We traveled South to learn how the district transformed a traditional space—and came back with a new outlook on designing for the 1:1 classroom.
Almost ten years since Mooresville began teaching using a one-to-one model, thousands of schools are experimenting with integrated technology and LaBella has become a resource for districts ready to embrace new approaches. Last year, we traveled to Google's headquarters in New York City to learn more about their "Google for Education" program. It was an eye-opening tour on how to prepare students for a technologically-driven world. This year, we sent a team to tour Mooresville schools where we gained a better understanding—and plenty more questions—about the future of K-12 and what integrated technology means for students, teachers, and designers.
For the last ten years, Moorseville has been on the cutting edge of integrating technology into their curriculum, acting as the catalyst for a nationwide conversation around digital learning. By meeting Mooresville administration and technology facilitators, we gained a better understanding of the impact of this transformation—not only the students' success and curriculum structure, but ultimately the built environment.
As the nature of their curriculum fosters adaptability, the district's integration plan has evolved over the last few years to seamlessly weave technology into the classroom, ever-driven by the district motto—"Every child, every day."
Though the buildings themselves are traditional "brick and mortar", the district has retrofitted its interior spaces to create environments conducive to its technology-rich curriculum. As designers, observing how students and teachers interact in each space was instructive. The typical design of a classroom is necessarily redefined to accommodate the new modes of learning and teaching, and although no two classrooms were set up the same, they all had one thing in common—a need for flexibility.
We are moving into an era that accepts that no two students learn the same way. And as the success of STEAM programs (science, technology, engineering, art, and math) becomes clearer, educators are focusing more on the synergy between disciplines, as opposed to teaching them separately. The days of math, science, and English classes are ending as schools move away from the strict structure of a 20' x 20' classroom. Instead, the focus is on preparing students more proactively for higher education and the "real world," where disciplines are interwoven and knowledge is collective.
Our responsibility as designers is to design a space that supports the teaching style and curriculum. This means creating environments where students can learn 21st century skills and develop into a community of learners.
As part of Mooresville's STEAM/STEM learning environment, students have become an extension of the technology staff, offering an "on-call" service to assist the district community with technology support. Mooresville sees this as a great opportunity for students to develop deeper knowledge and expertise in the maintenance of the technology they use every day. Inspired by this experience and Google's spaces, LaBella is currently designing a "tech bar" for Webster Central School District's Webster Technology Institute, where students can have their chromebooks repaired and replaced by fellow students.
Part of the emerging interdisciplinary model is to design learning environments that promote idea sharing. Most recently, Mooresville repurposed an old gymnasium into a large instructional space, where natural light floods the open classroom environment, promoting engagement and positive student interaction. Folding glass partitions allow classes to cross-collaborate, promoting an educational experience that extends beyond one student's individual learning.
The bit of wisdom that Mooresville's educators kept emphasizing during our visit is that this transition is about building a community. Teachers come together to share ideas on how to use the newest technology, constantly talking about teaching methods and asking for help from each other when they are stuck.
It is important to create spaces that allow for educators to have these conversations—impromptu, semi-public forums where others can join in. No matter what changes come in the future, they said, the district will be prepared to tackle them by leaning on the community of learning they have developed.
There has been plenty written about Mooresville—including a 2012 article by the New York Times. Our team would be happy to share more about their visit. Reach out at insession@labellapc.com.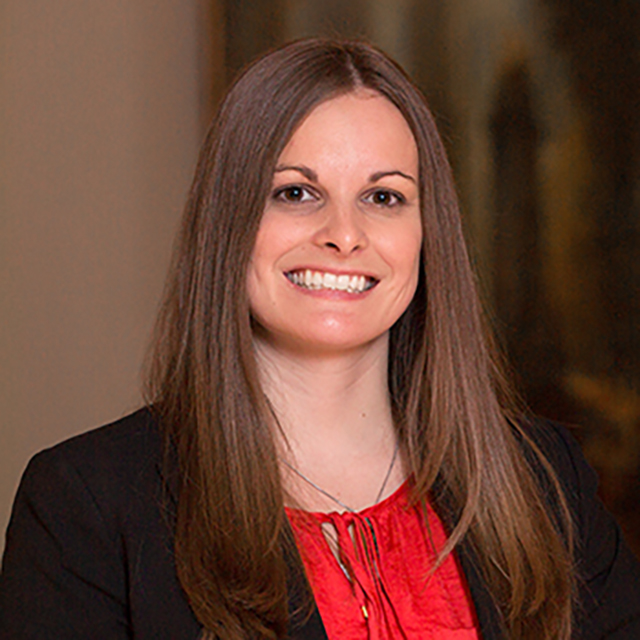 Stacy is a Project Architect/Architectural Designer with over 5 years of experience. Her role on projects includes conceptual design, construction documents, and construction administration. She is skilled at 3D modeling for conceptual communication and exploration, as well as BIM production for coordinated, cohesive construction document sets.