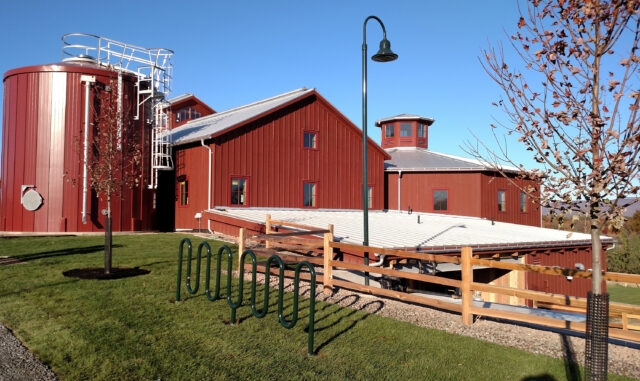 Angry Orchard Cidery
Boston Beer Opens New Cidery in Montgomery, NY
LaBella worked with the Boston Beer Company to develop a cidery for their Angry Orchard brand cider in the Town of Montgomery, NY.
LaBella was involved with the project from the start with a feasibility study including Phase I and Phase II Environmental Site Assessments. LaBella was responsible for all aspects of site design including survey, master planning, wetland delineation and permitting, civil site design, water supply, wastewater disposal and stormwater management. Asbestos surveys and structural evaluations were completed for several barns being repurposed for the project.
LaBella also developed a groundwater treatment system so that source water will meet the company's exacting water quality standards. LaBella obtained site plan and special permit approvals from the Planning Board and designed sustainable features including a grass-pave parking system, permeable pavement, and rain gardens.
The project has become a tourist destination and a showpiece for the company's brand.
Featured Industrial & Manufacturing Projects
View more