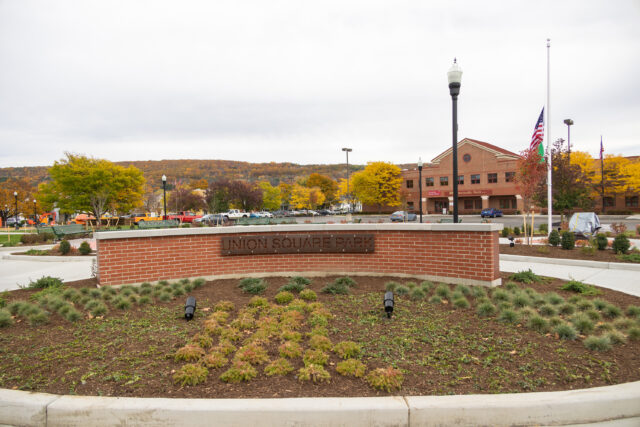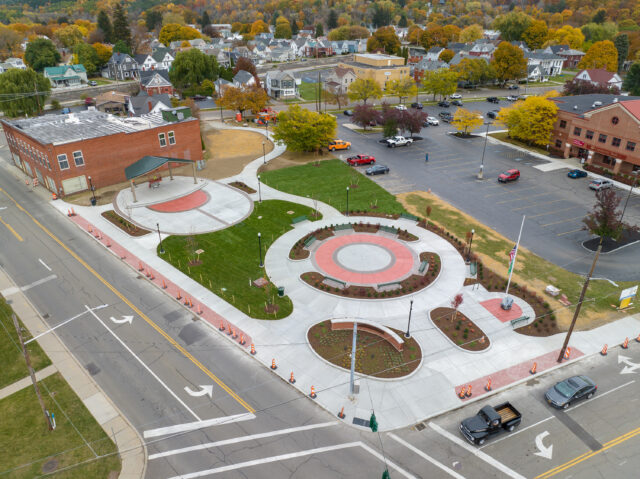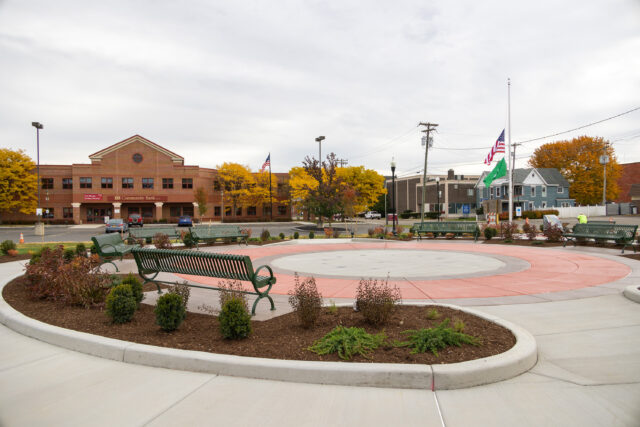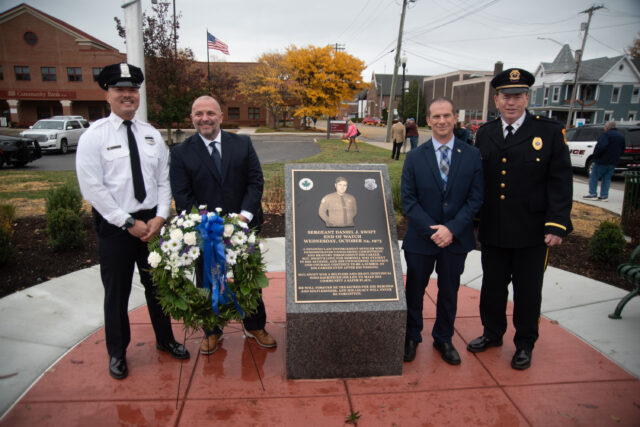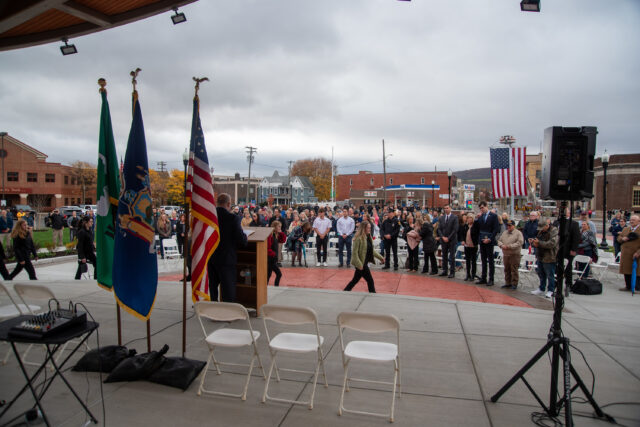 Honoring Daniel Swift
The park is dedicated in memory of Daniel Swift, a police officer for the City of Hornell, who was killed in the line of duty 50 years ago on October 24, 1973.
On October 28, 2023, family members and city officials gathered for a ceremony to unvail a monument at the park in Daniel's honor.
*Photo credit: Lynn Brennan Photography
Read More at The Evening Tribune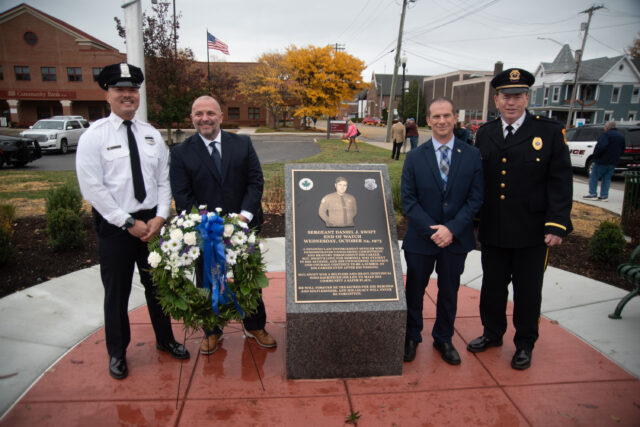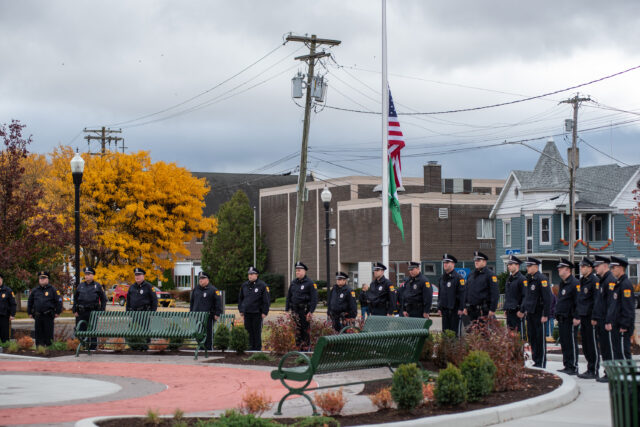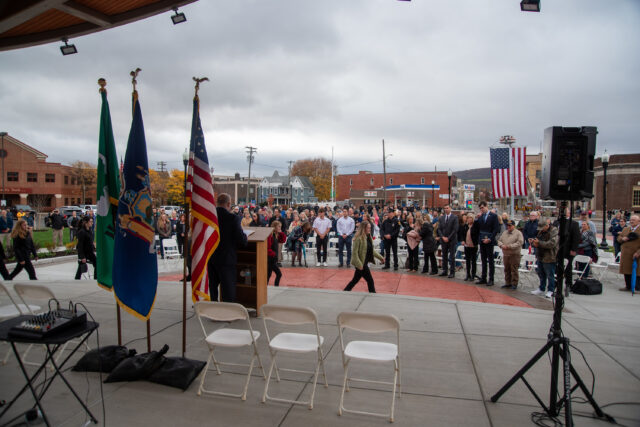 Ribbon Cutting Ceremony
Hornell's Union Square Park Now Open!
On November 2, 2023, a ribbon cutting ceremony was held to celebrate the grand opening of the newly completed Union Square Park.
Read More at the Hornell Sun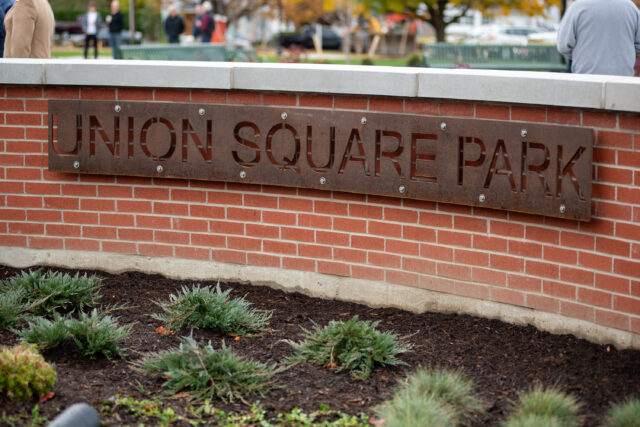 Take a Virtual Walk in the Park