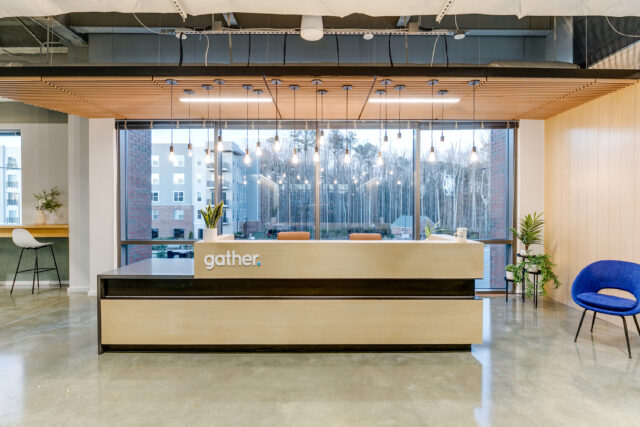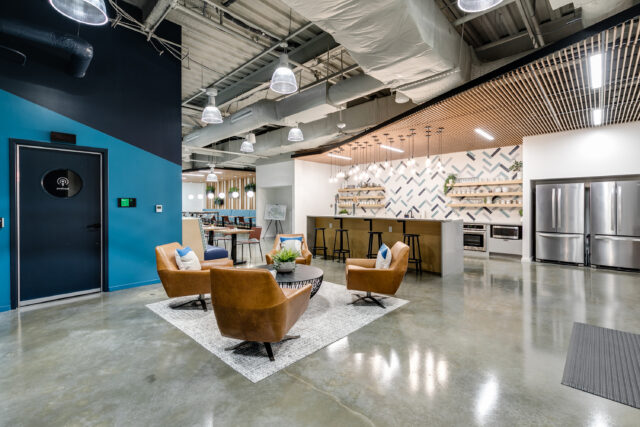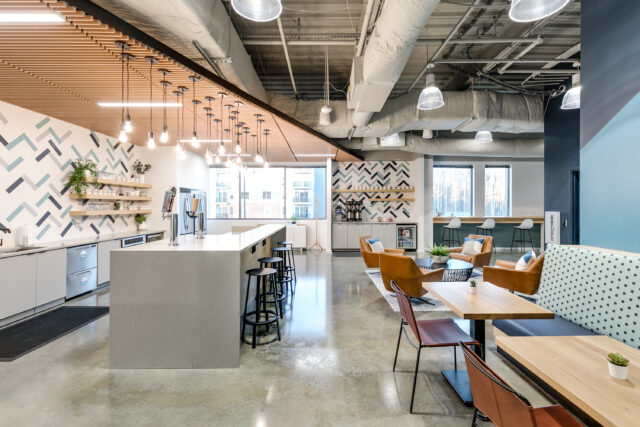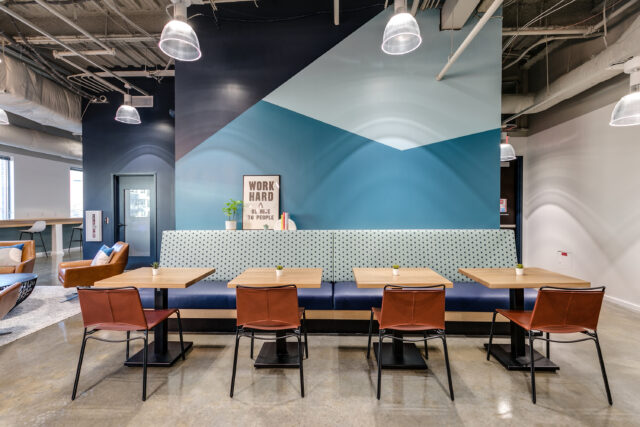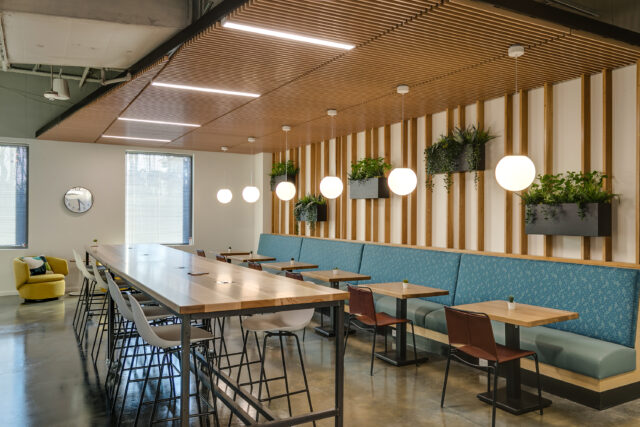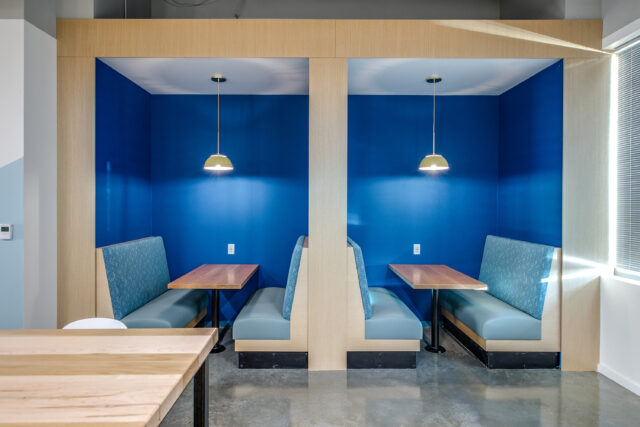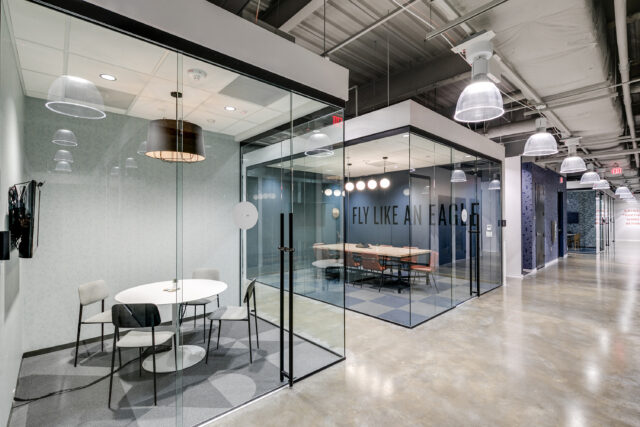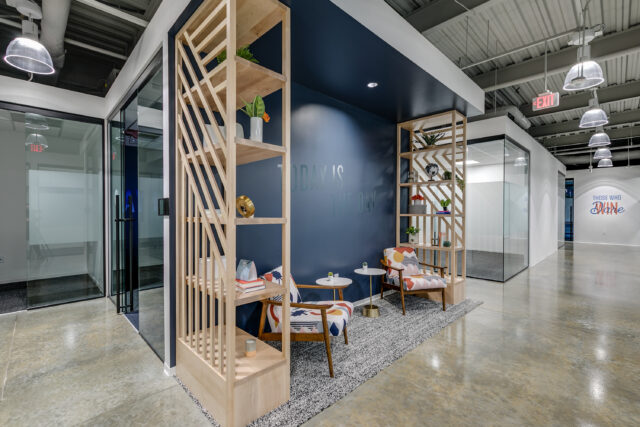 Gather Coworking Office
Providing Shared Office Spaces With Amenities
Gather Newport News is the 5th location for the Richmond-based, coworking company. This second Hampton Roads location will have space for more than 400 members in 23,350 sq. ft. on two floors of Newport News' new Tech Center Building One.
The space features 133 glass-walled private offices ranging in size from single person to large suites, as well as open area workspaces, a communal kitchen and event space serving locally sourced coffee and tea, and a variety of conference rooms and meeting spaces.
Members also have access to a designated room for nursing moms, private booths for phone calls, and a podcast booth. Additionally, Gather's floor plans are strategically designed with "collision points" to encourage interactions between members.