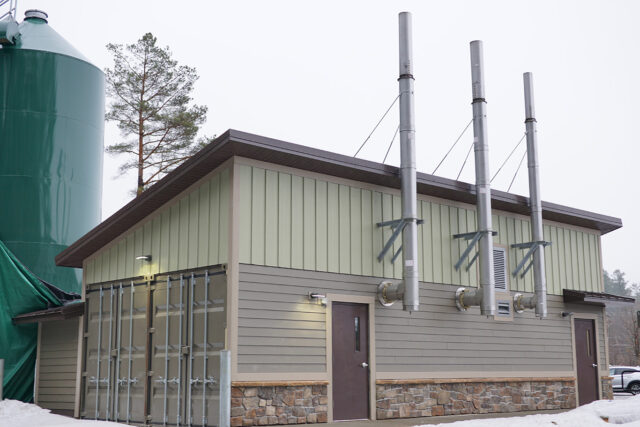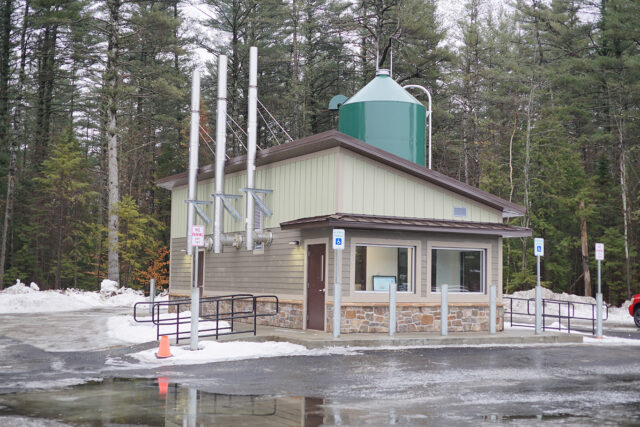 Ray Brook Biomass District Heating System
Constructing a Wood Pellet Fired System to Heat 3 New York State Facilities
The scope of this project consisted of a wood pellet fired district heating system for three (3) New York State facilities at a single site in Ray Brook, NY. LaBella's scope of work included an economic cost analysis of heating expenditures with various fuel types and design and construction services on the new biomass system.
Work included new containerized pellet boilers with 1,400 gallons of thermal storage and 2,500 feet of hot water distribution piping to the three (3) buildings. Hot water is delivered to each building using underground pre-insulated direct buried piping and variable speed pumping to save cost.
The interface to the existing heating system was accomplished through heat exchangers in each state agency buildings with sophisticated building management system integration. BTU metering was established for disaggregating and billing each buildings thermal usage.
Careful consideration was paid to the data gathering and trending capabilities of this project given its demonstrational and educational components.