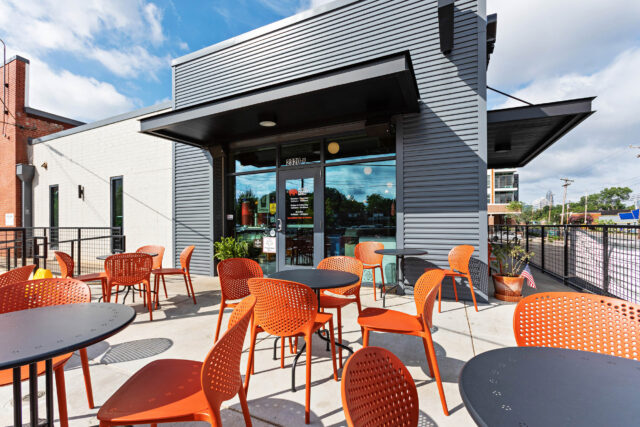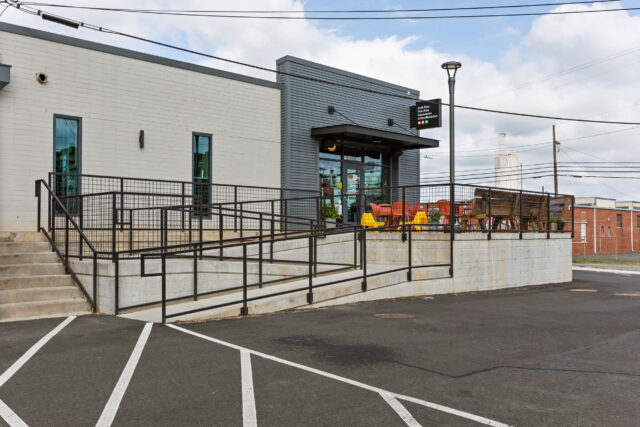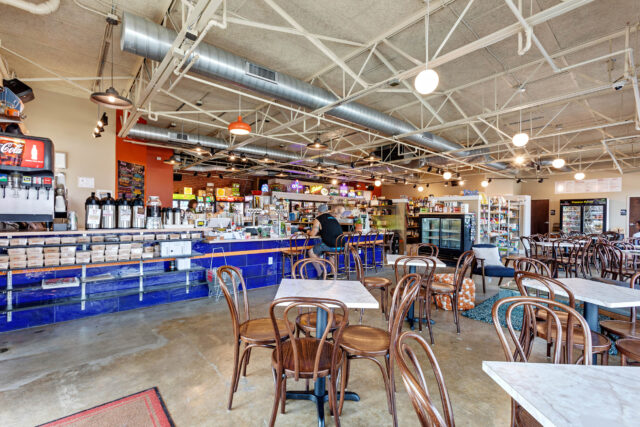 Rhino Market & Deli – Villa Heights
Part Watering Hole, Part Grocery Store, Rhino Market Comes to Villa Heights
Rhino Market is a trendy, local spot for sandwiches, grab-and-go provisions, beer, and wine. We were thrilled to work with owner Rob Rondelez on his third location in the booming Villa Heights neighborhood of Charlotte, North Carolina. We have also partnered with Rob to design his fourth location in the new Rail Yard mixed-used development, which is slated to open in late summer.
LaBella was charged with creating a industrial modern exterior for an existing red brick building. We created a creamy white exterior with charcoal grey trim and added metal wire mesh railings. Inside, we worked to create an open air market space with the feel of a renovated warehouse. We sealed over the imperfections of the original concrete floor and left the ceiling exposed to show spiral mechanical ductwork. The large windows and pops of color help to maintain a bright and airy atmosphere.
The order queue lines allow customers to roam the aisles and browse the retail area. The shelving is low and wood grained, designed to evoke casual shopping but not a traditional retail store. There is a mix of chairs and tables, bar stool seating, and comfortable lounge furniture. This location also boasts a large patio with ample seating options for outdoor dining and mingling. We're looking forward to the completion of the next Rhino Market!
Image Gallery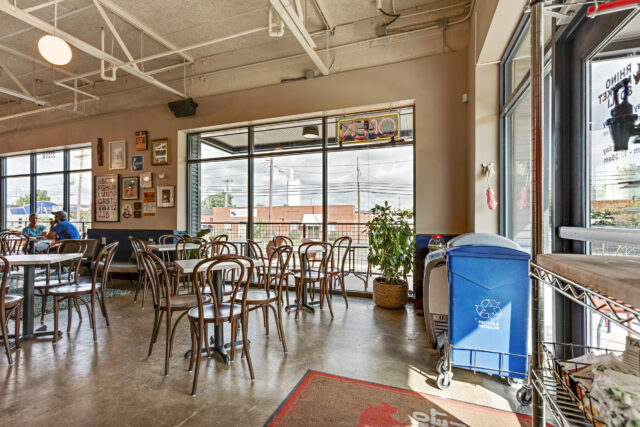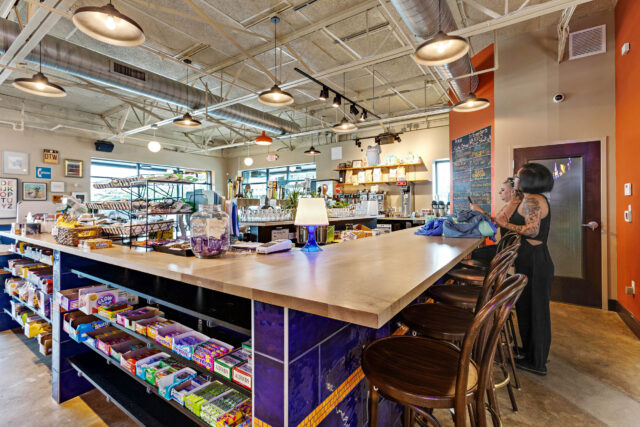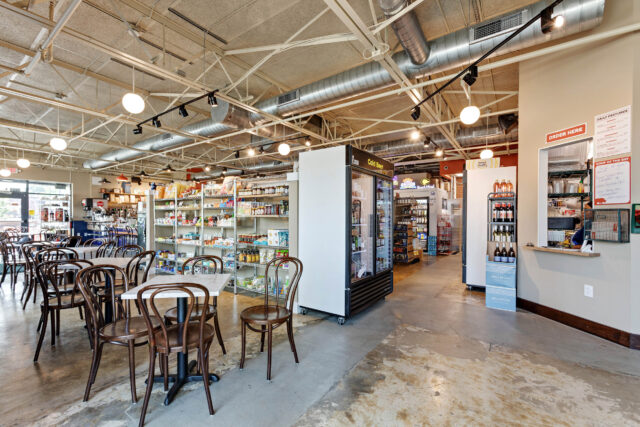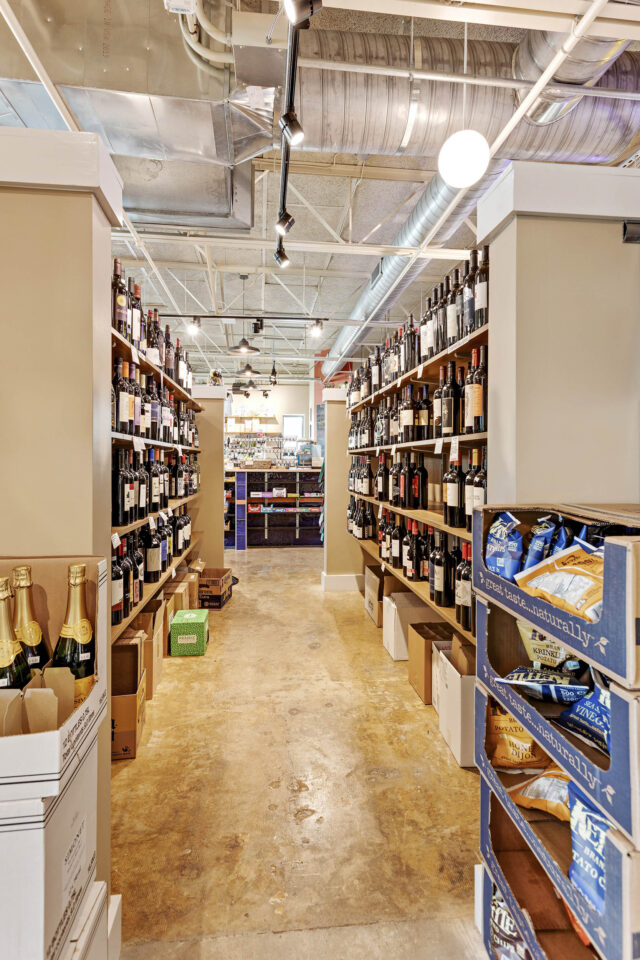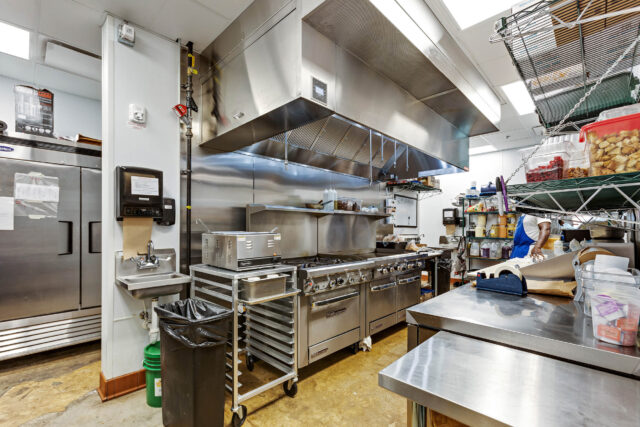 Featured Commercial & Mixed-Use Projects
View more