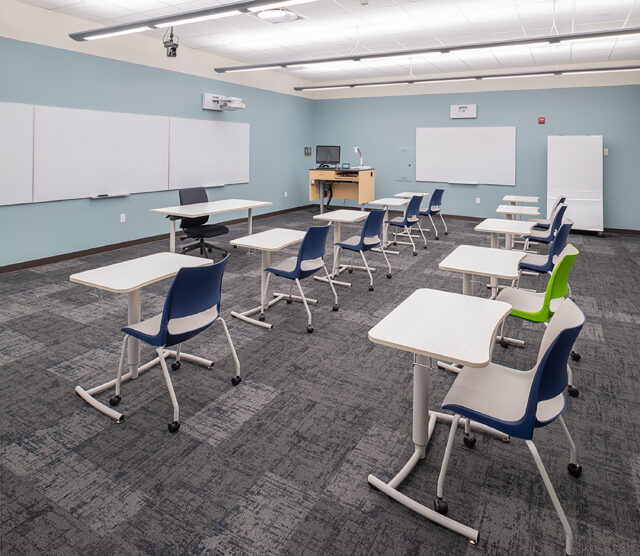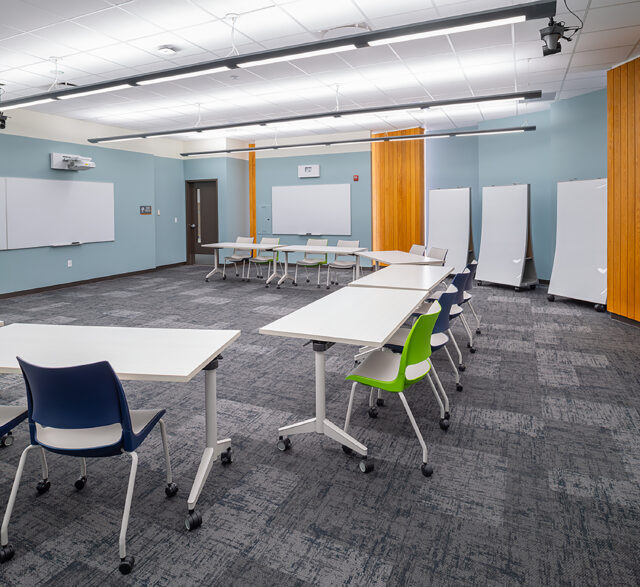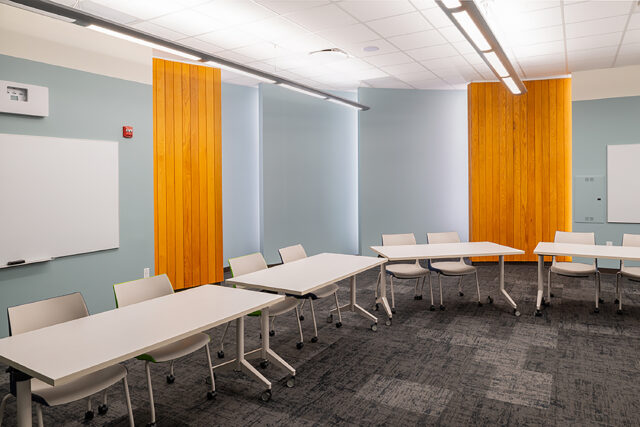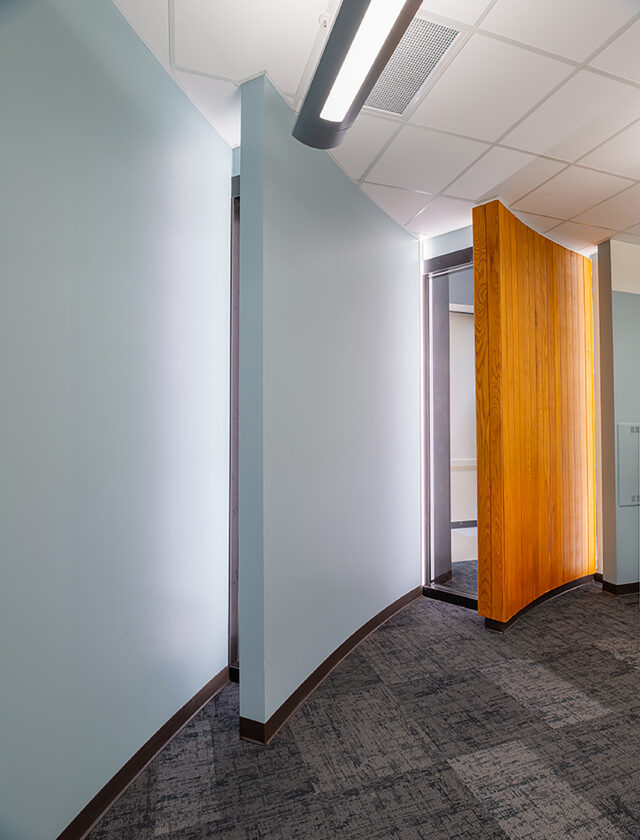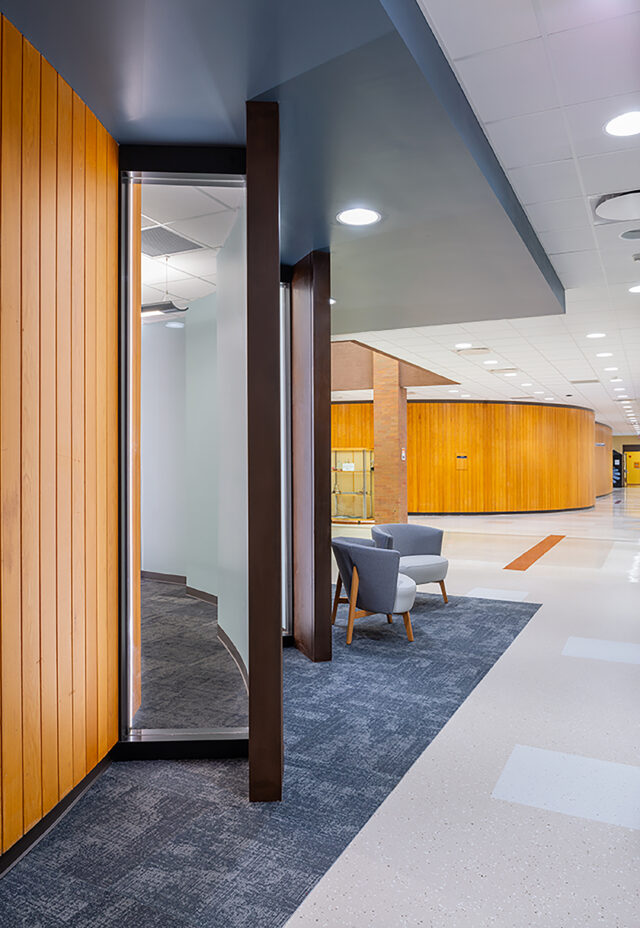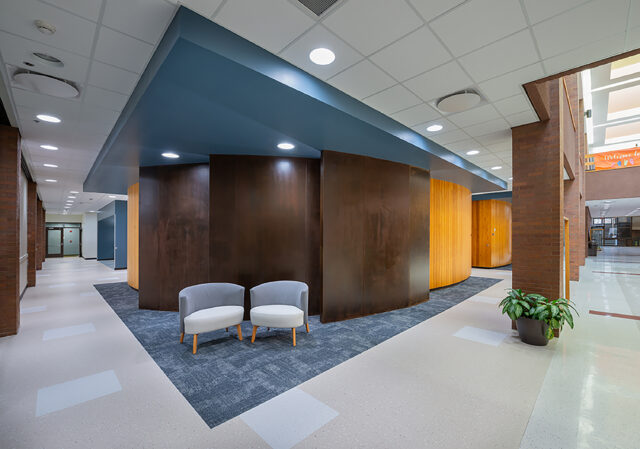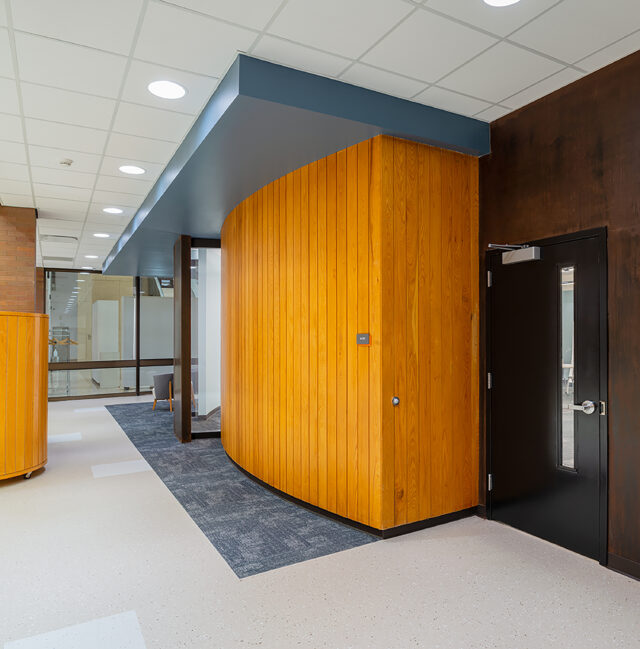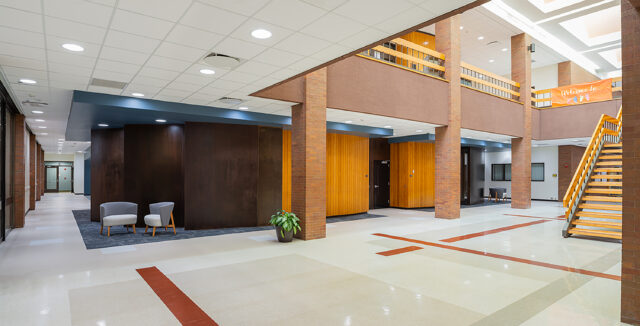 Rochester Institute of Technology – NTID Performing Arts Renovations
Growth of the First Technological College for Deaf and Hard-of-Hearing Students
LaBella Associates provided professional design services for renovations to the Department of Performing Arts at Lyndon Baines Johnson (LBJ) Hall, home of the National Institute for the Deaf (NTID) at the Rochester Institute of Technology (RIT). NTID is the world's first and largest technological college for deaf and hard-of-hearing students. NTID's Department of Performing Arts serves as an integral part of the College, offering a variety of theatre courses and productions.
Currently, NTID's Department of Performing Arts offers a special certificate in performing arts, for which students participate in academic training while actively partaking in performance or technical theatre activities. The program is expanding, with offerings of a minor becoming available in Fall 2021 and the possibility of a major in the near future.
Collaboration with the College of Liberal Arts (COLA), a partnership with Garth Fagan Dance, growing course offerings, and the already limited space have created the need for additional performing arts space within LBJ Hall. RIT and NTID also have a goal to increase the presence of performing arts, while creating a cohesive home for people learning and participating in theatre, placing an emphasis on deaf/blind design.
Renovations to the Department of Performing Arts included a larger dance studio, flexible space for rehearsal and classes, an expanded woodshop, a costume shop, a finishing area, a green room, dressing rooms, and offices. Space was also be provided to create a hands-on learning environment for students where they learn and produce in the same space. In addition, technology was provided to create instructional space within workshop areas and a designated teaching lab.