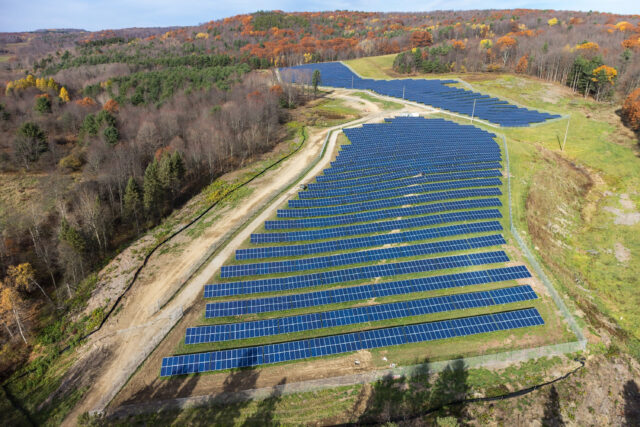 Southern Tier 8 Regional Energy Infrastructure Assessment and Strategy
Improving the Energy Infrastructure of New York's Southern Tier
Funded through a grant from the Appalachian Regional Commission, the Regional Energy Infrastructure Assessment & Strategy was designed to increase the use of alternative energy, energy storage, and local distributed generation in the region and to improve the reliability, efficiency, and resiliency of the region's energy infrastructure.
The Regional Energy Infrastructure Assessment & Strategy:
Documents the existing capacity and reliability of regional energy generation and distribution facilities, as well as the regulatory framework and incentives.
Identifies energy needs and current energy supply limitations for hundreds of businesses in the region through both phone and web-based surveys.
Evaluates potential for energy conservation, on-site and off-site electric generation, energy storage, alternative fuel technologies, electric demand management, grid improvements, beneficial electrification of equipment, greenhouse gas reduction, and increased facility resiliency from on-site visits for a variety of facility types, including industrial, healthcare, and light-industrial business parks.
Presents conceptual plans and cost estimates for sample projects at seven sites throughout the region.
Stakeholders were engaged throughout the process to help identify needs and evaluate potential projects for site-specific investigation. An educational forum for local government officials and business representatives – featuring speakers from utilities, regulators, and the private sector – explored how energy infrastructure, policies, technologies, and funding programs interact to create opportunities for business and economic development.