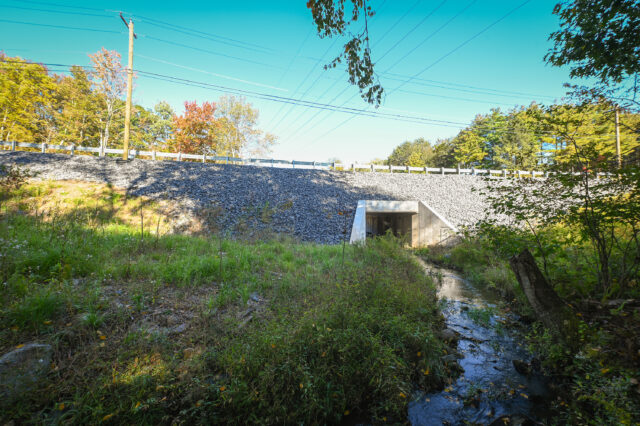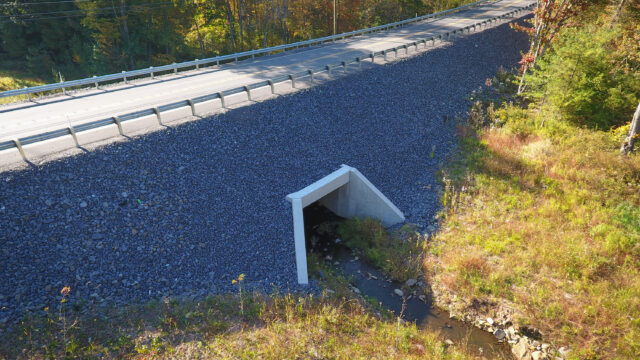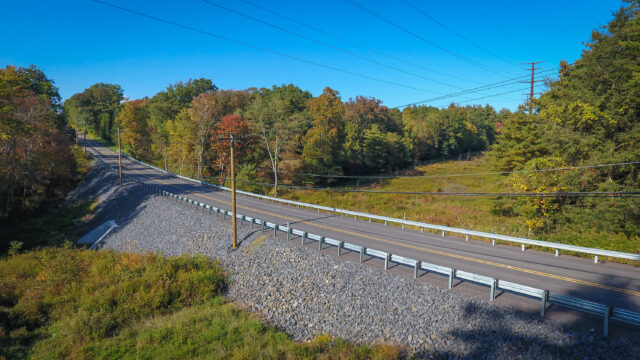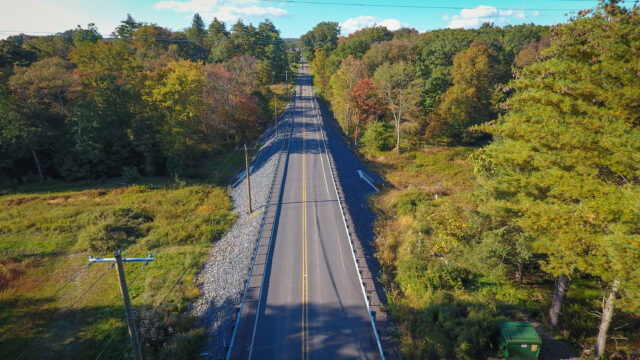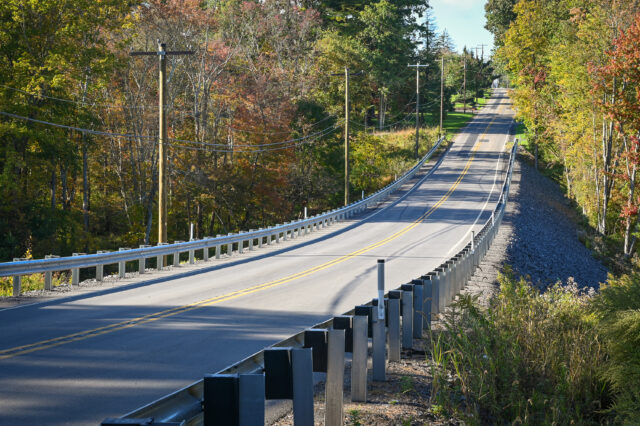 SR 3007 Section D50 Culvert Replacement
SR 3007 Section D50 in Slocum Township Receives Culvert Replacement
This project involved designing a cast-in-place concrete box culvert with cast-in-place concrete wingwalls to serve as a replacement for an existing, deteriorated concrete box culvert in Slocum Township, Luzerne County, Pennsylvania.
In conjunction with the design of the proposed replacement culvert, key facets of this project included geotechnical investigations to re-establish the steep side slopes to reduce the project footprint, post-construction wetland restoration, and deep excavations with the bottom of the wingwall footings situated 25 feet below the finished roadway elevation.
The optimal structure type for the replacement culvert was determined to be fully cast-in-place due to the presence of high-voltage power lines that travel directly overhead of the culvert's location. These power lines made it challenging to use a crane to lift a precast structure into place, and therefore, LaBella opted to select a structure type that would not require crane usage.
Additionally, this project required coordination with the Township's local Volunteer Fire & Ambulance Company, which operates a fire hall approximately a half-mile from the project location. As the roadway would be closed during culvert replacement, LaBella was required to ensure that fire, rescue, and EMS personnel could be accommodated for the four-to-five-month closure necessary to complete the proposed work.
Image Gallery — Construction Phase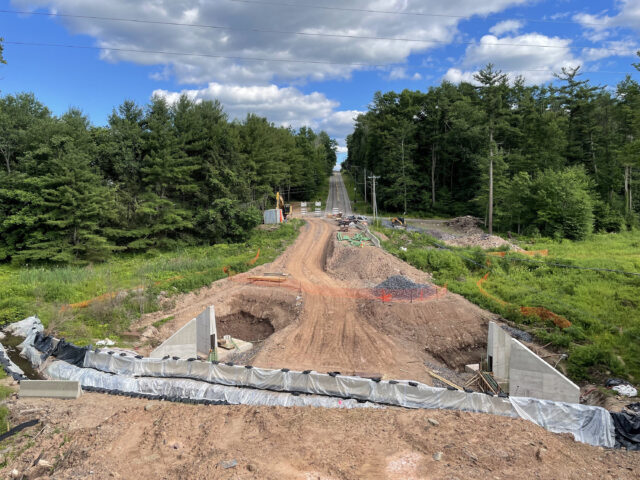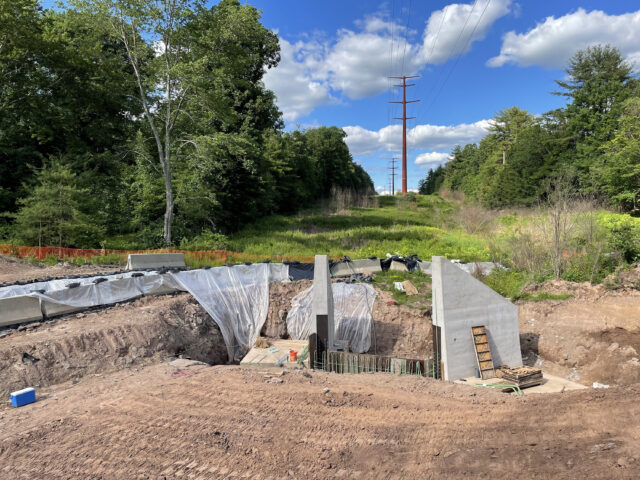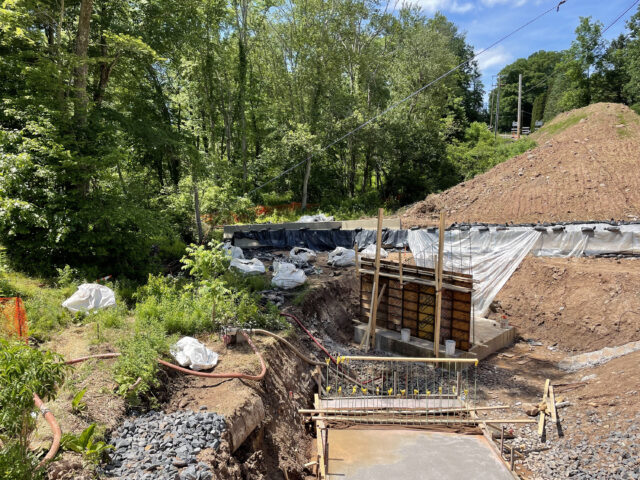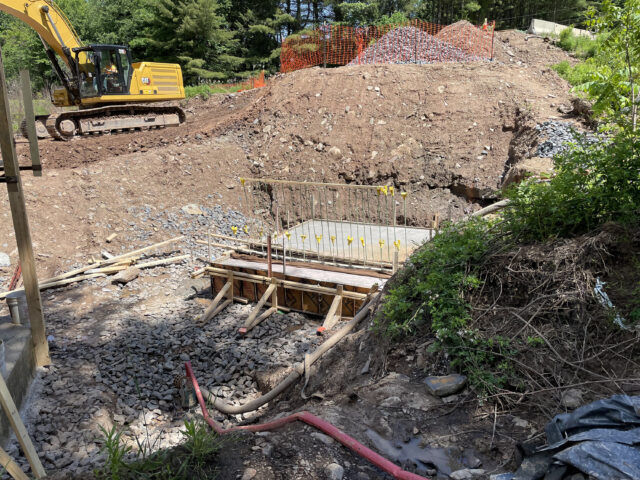 Featured Civic Infrastructure Projects
View more