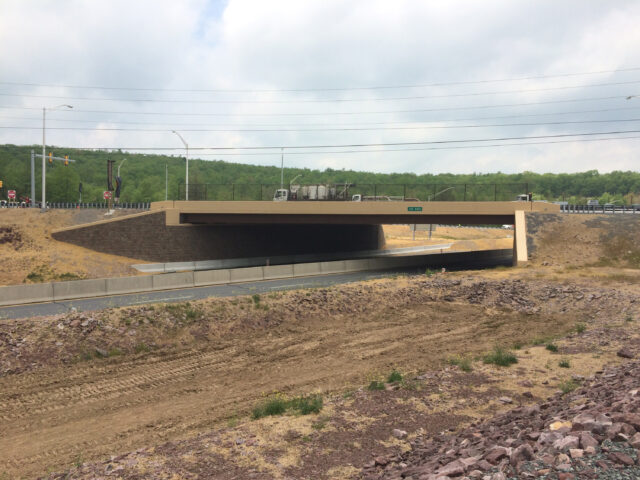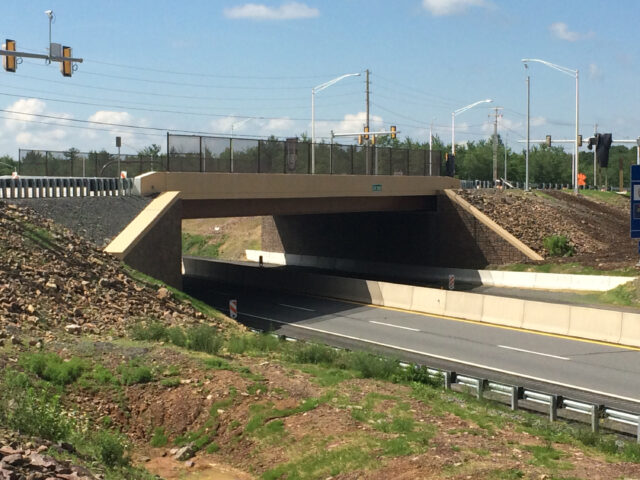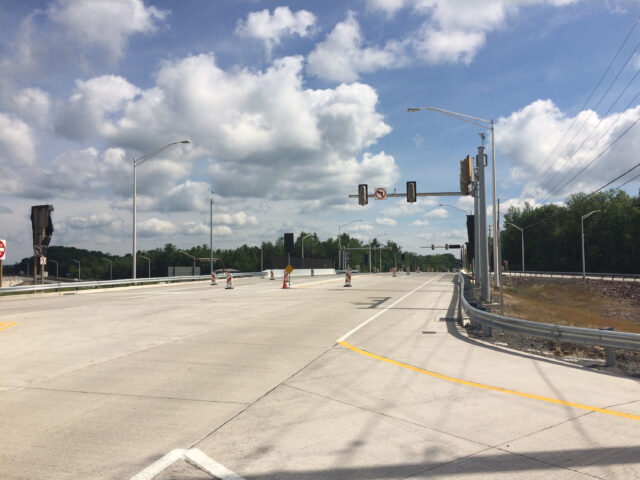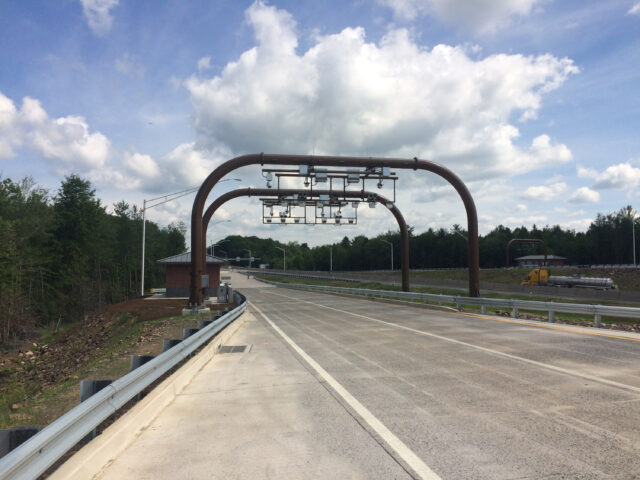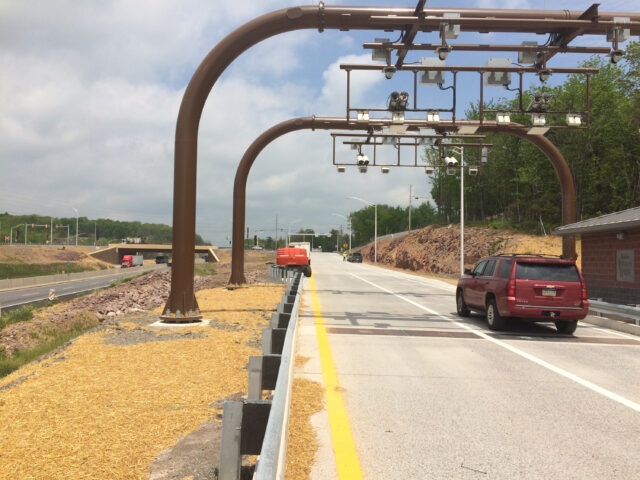 SR 903 Interchange
Life Made E-Z
LaBella completed the design of the new E-ZPass-only interchange along the Northeast Extension of the Pennsylvania Turnpike at Milepost 87.7. At the time of completion, the 903 Interchange was only the fourth E-ZPass-only interchange in the state.
Our team's scope of work included initial feasibility studies, preliminary engineering, final design, and construction consultation. The project consisted of widening the existing SR 903 roadway to accommodate the required through lanes and incorporate designated turning lanes, constructing a full diamond interchange between the Northeast Extension of the Turnpike and SR 903, and relocating a portion of a local road.
Due to the project location in an exceptional value watershed, the limits of disturbance needed to be kept to a minimum and an off-site wetland mitigation site was constructed to mitigate the wetland areas disturbed during construction. Several structures were constructed or modified for the interchange. This work included replacing the existing overhead bridge carrying SR 903 over the Pennsylvania Turnpike, extending two box culverts, and constructing two arch culverts.
The opening of this new interchange was celebrated by state, county, and local officials in July 2015. Additional information on the interchange and it's opening is available here.