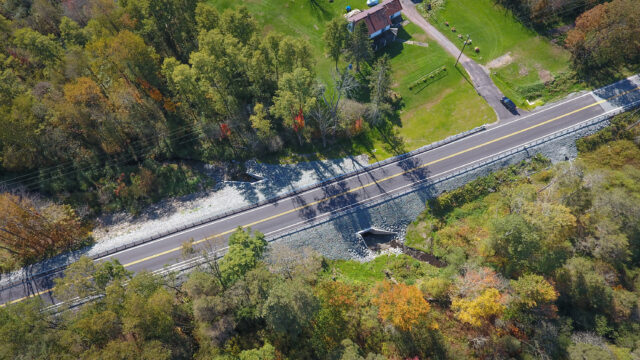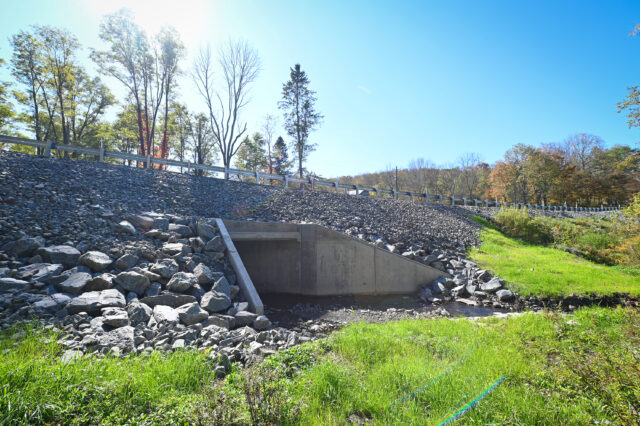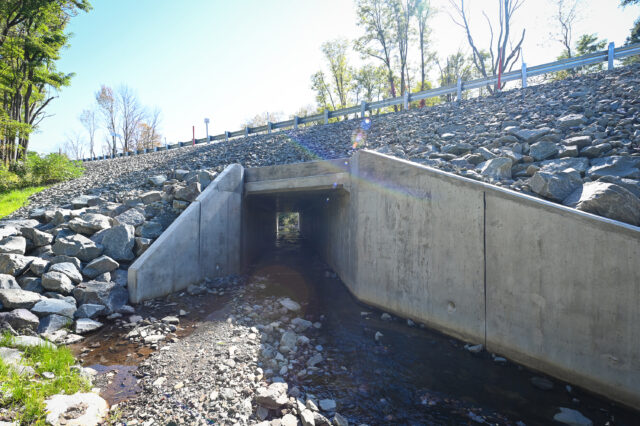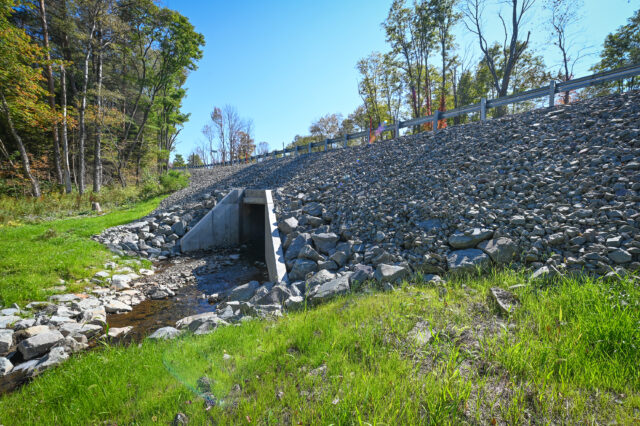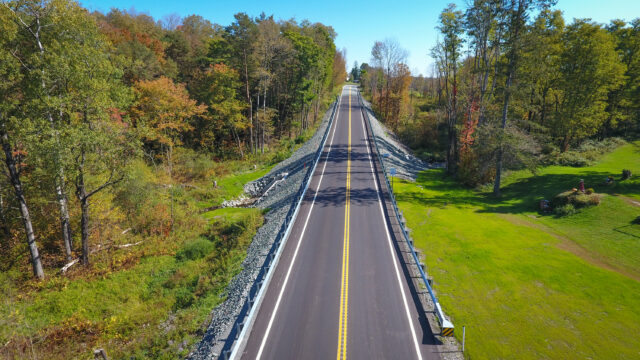 SR 0670-650 Precast Concrete Box Culvert
Culvert Replacement Completed in Time for County Fair
LaBella was contracted by PennDOT District 4-0 to design a new precast concrete box culvert to replace an existing deteriorated pipe culvert located approximately 25 feet below State Route 670. In conjunction with the design of the proposed replacement culvert, key facets of our design included full roadway construction, geotechnical investigations, and remediation measures to re-establish the steep side slopes to reduce the project footprint. Our design also incorporated wetland avoidance measures and the study of the deep excavations required to replace the culvert. As a result of the necessary deep excavations and the size of the precast culvert segments, the contractor was required to use a 500-ton crane to place the culvert pieces.
Due to the length of detour and lack of other feasible traffic control options, this project was designed and planned to be constructed in the span of 21 calendar days. The contractor was not allowed to have the road closed during Mount Pleasant's Fourth of July parade and was instructed to have the road reopened in time for the Wayne County Fair (scheduled for the first week of August). This required the contractor to work weekends and 16-hour days to get the roadway constructed and back open to traffic as rapidly as possible.
Despite encountering a large swath of unforeseen bedrock on the downstream end of the culvert and two days of serious inclement weather with heavy downpours where minimal work was completed, the contractor only missed the 21-day deadline by 11 hours.