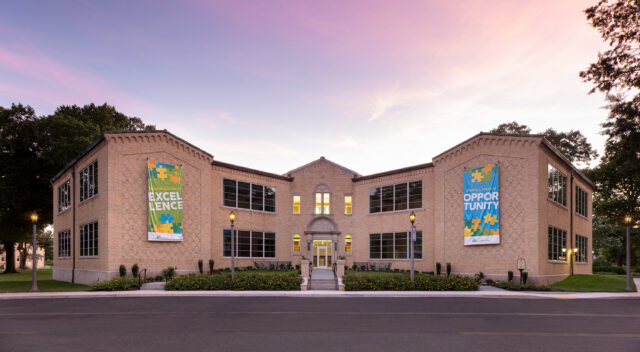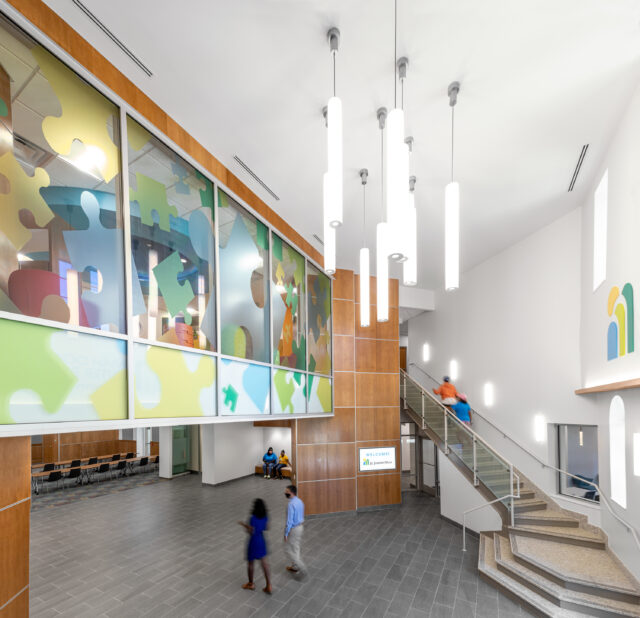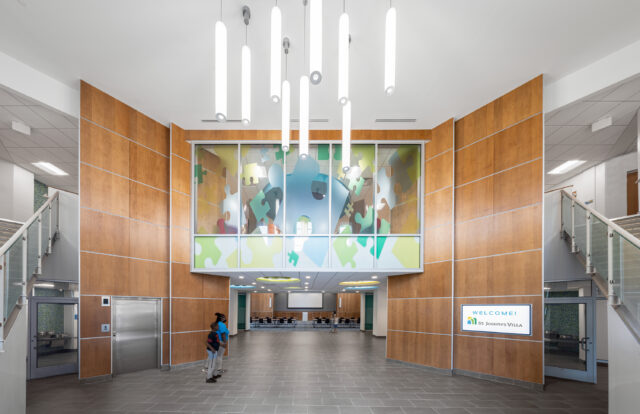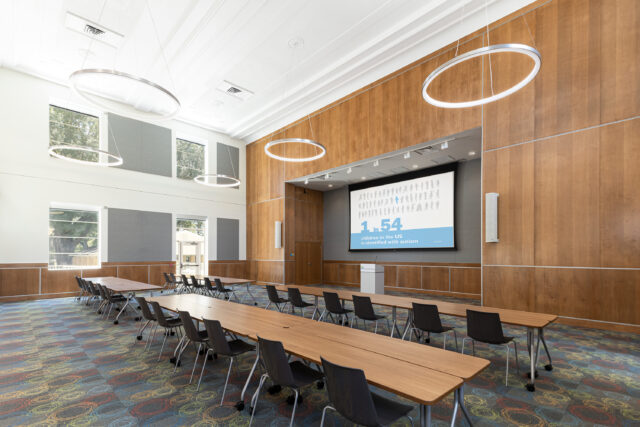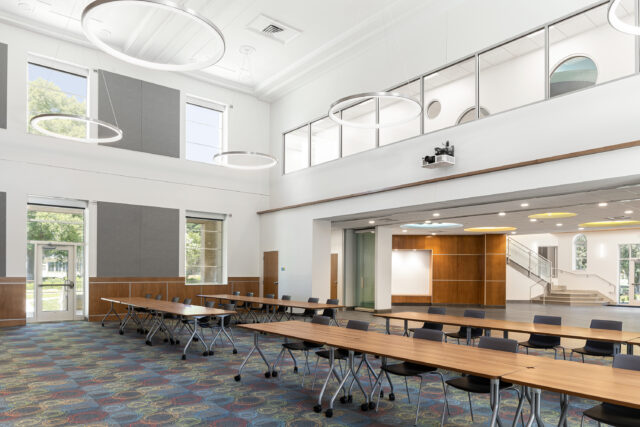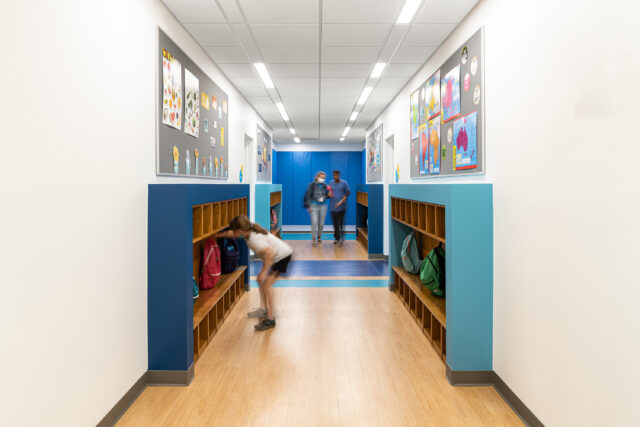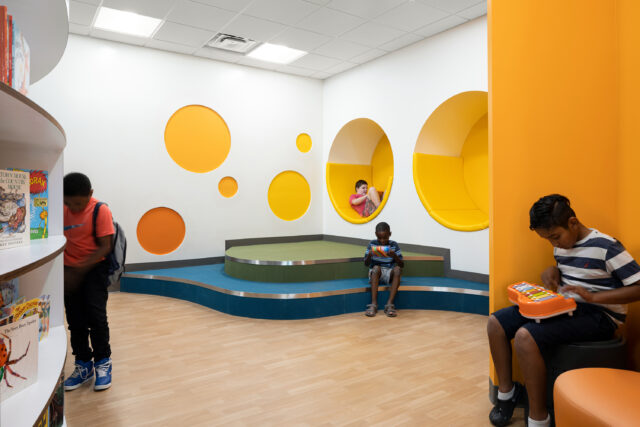 St. Joseph's Villa – Sarah Dooley Center for Autism
A Hub for a Pioneering Model of Autism Education
The 100-year-old building was transformed into a hub for a pioneering model of autism education. The historical structure was preserved, while refreshing the façade and replacing windows. The previous entry was not wheelchair accessible, so a new graded entry with two gently sloping ramps was added.
Major structural modifications occurred to expand the previously enclosed entry into a two-story, light-filled space and a new elevator was added. The glass-enclosed sensory room – the project's crown jewel – is on the second floor overlooking the lobby. Additionally, the sloped auditorium was converted to a single-level, two-story space with expansive windows that serves as a large conference center.
The project also includes eight classrooms with adjacent bathrooms and teacher workstations, dedicated observation areas for research partners, sites for art and music therapy, a movement room, and an administrative and health suite.