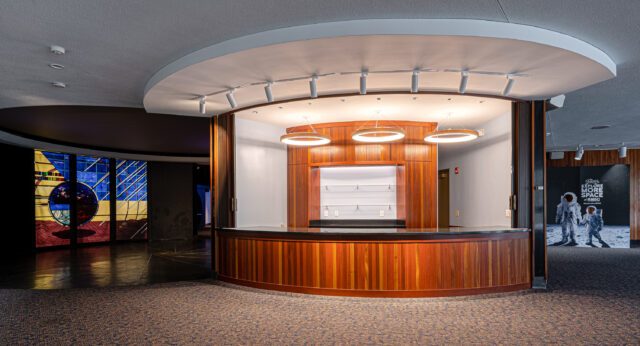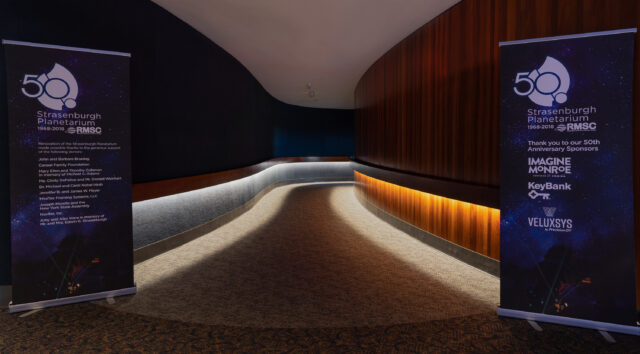 Strasenburgh Planetarium Renovation
A "Space" Renovation Out of This World
To commemorate the 50th anniversary of the Strasenburgh Planetarium's opening, the Rochester Museum and Science Center undertook a project to enhance the visitor experience. In early 2018, the planetarium received a grant to install a state-of-the-art digital projection system, and commissioned LaBella to refurbish key visitor engagement spaces in concert with this upgrade. Specifically, LaBella provided architectural, engineering, and construction administration services for this interior renovation project.
The original planetarium building, which was completed in 1968, is a significant architectural landmark within the City of Rochester and consists almost entirely of curved walls and spaces. LaBella's renovations, which are contemporary with a tasteful "retro" feel, harmonize with the original building's lyrical style of space-age modernism.
Our design scope included upgrades to electric power for the new digital projection system, replacement of audiovisual projection systems in an exhibit space, conversion of a storage space into a catering prep area and a service bar, complete renovation of the public restrooms, and removal of fixed seating and replacement of worn floor and wall finishes in the main theater. The new finishes match the original mahogany woodwork, while a generally dark material palette helps keeps visitors' eyes adjusted for optimal viewing of star shows. Furthermore, the cabinetry, and lighting both blend with and enhance the original 1960s "dynamic modern" interior and maintain the building's vitality.
In addition to facilitating new state-of-the-art star show technology, this project provided new amenities and enhancements to this iconic building. The renovation increases the functionality and flexibility of the facility and expands the planetarium's repertoire for hosting large groups and immersive events in the following ways: the new prep area and service bar provides caterers with a base to work from, the removal of fixed seating in the theater allows for various chair and table arrangements, and the new restroom layout improves accessibility for all users.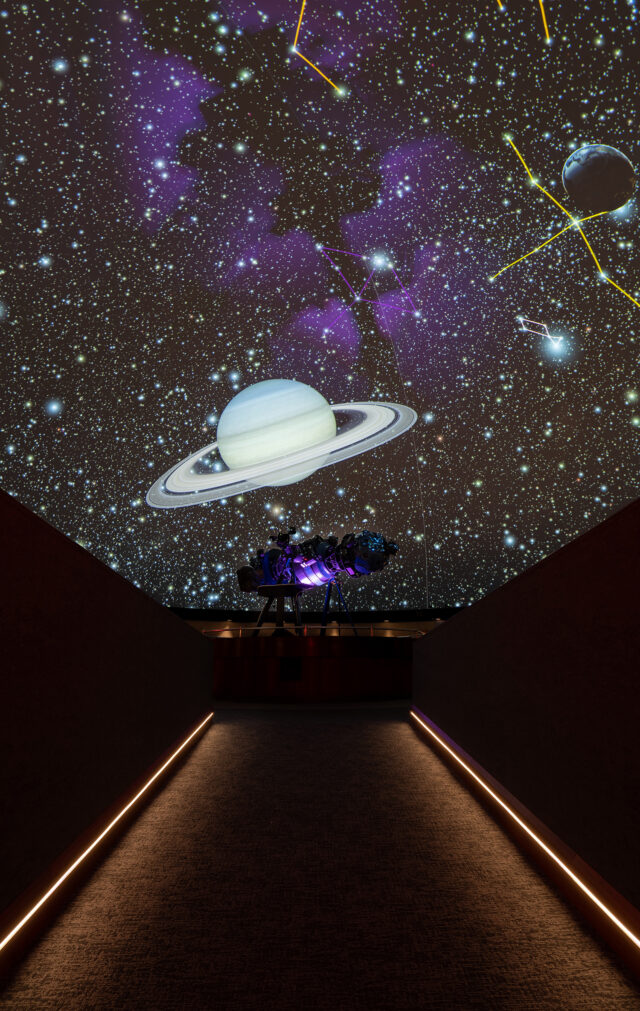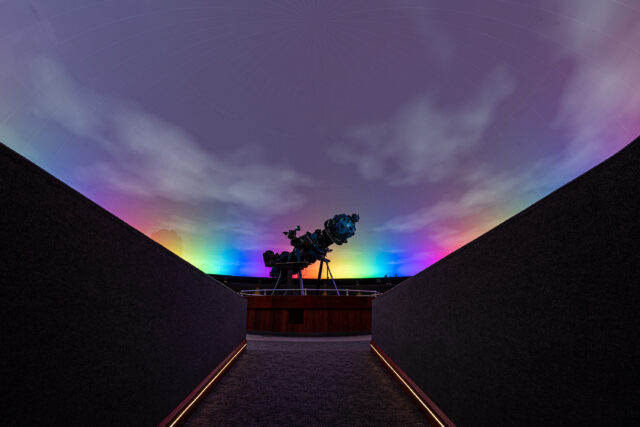 Featured Arts & Entertainment Projects
View more