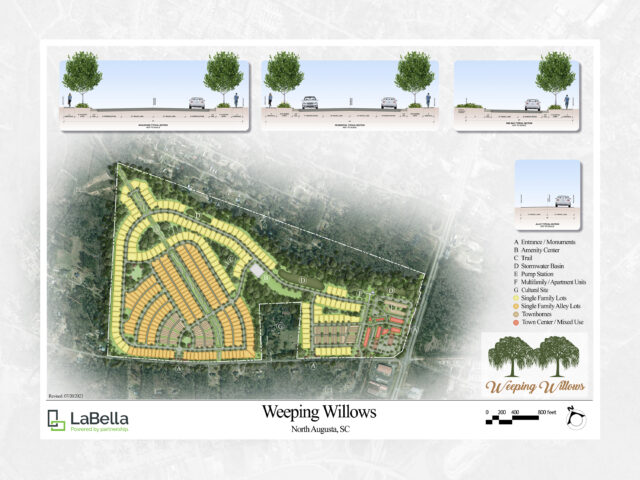 Weeping Willows Groundbreaking Ceremony
On August 18, 2023, a groundbreaking ceremony was held for Phase 1 of Weeping Willows, a major redevelopment and historic preservation project in Aiken, SC.
The 200-acre property will be transformed into a Traditional Neighborhood Development through six carefully planned phases. Upon completion, in addition to single-family homes, townhomes, and apartments, the 200-acre property will feature a Town Center, parks, trails, and an amenity center to cater to outdoor recreational needs.