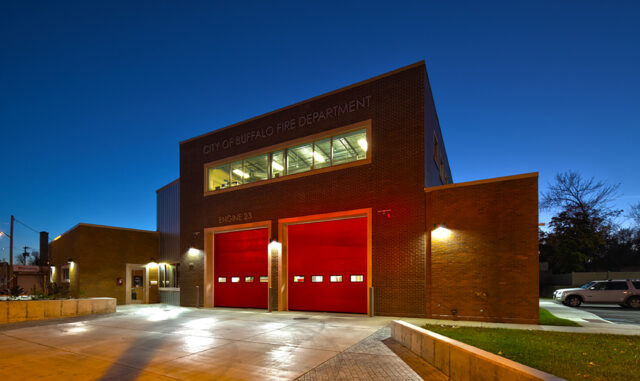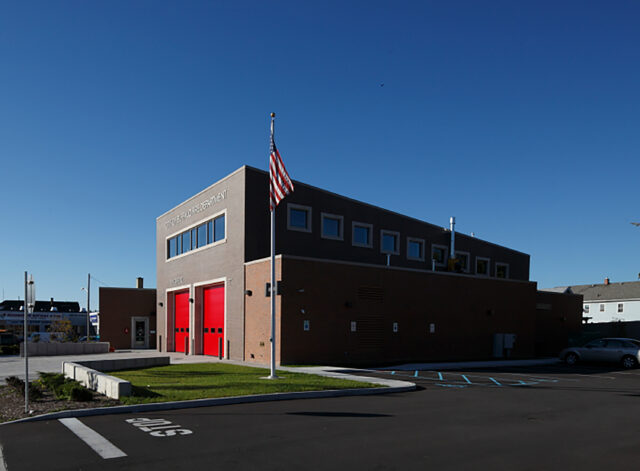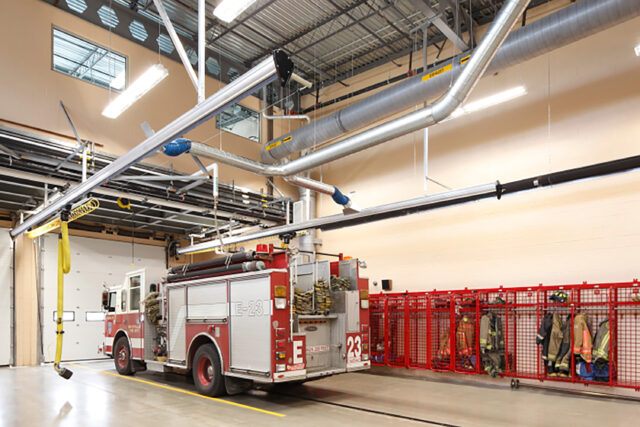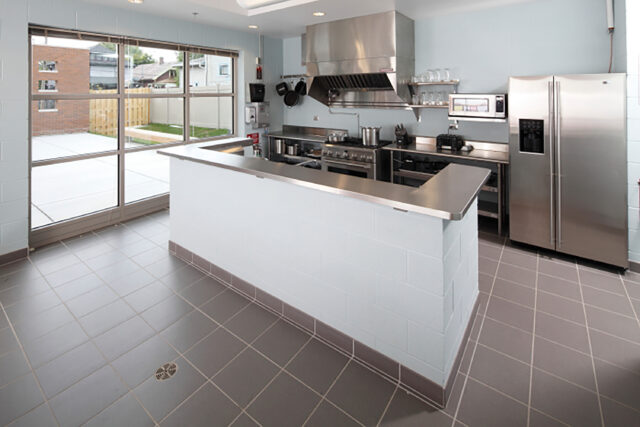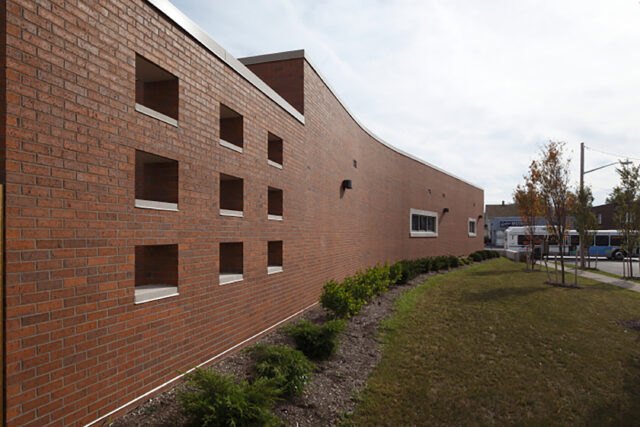 Bailey Kensington Fire Station – Engine #23
Buffalo Fire Department Supports the Community From New Fire Station
In 2008, the LaBella team was selected to design a new firehouse for the City of Buffalo Fire Department. The space program required a 2-bay apparatus room to accommodate one pumper and one ladder truck. Support spaces included sleeping quarters for officers and staff, locker and shower rooms, a day room, a kitchen/dining area, and an exercise room.
The design approach was developed by first addressing the site-specific constraints and establishing the best position for the apparatus room to provide direct and convenient access to Bailey Avenue. The supporting spaces wrap the apparatus room for ease of access and efficiency, resulting in a compact building footprint.
Exterior and interior building materials were carefully selected based on long-term durability and ease of maintenance. The fire department specifically requested the limited use of windows, so that daylighting could be easily controlled in the occupied spaces. For the main public space, translucent glass channels and clerestory fenestration were introduced to bring natural light into the center of the building, reducing the energy demands of artificial lighting. The building also incorporates a highly efficient HVAC system through a state-of-the-art VRV (variable refrigerant volume) and digital controls system.