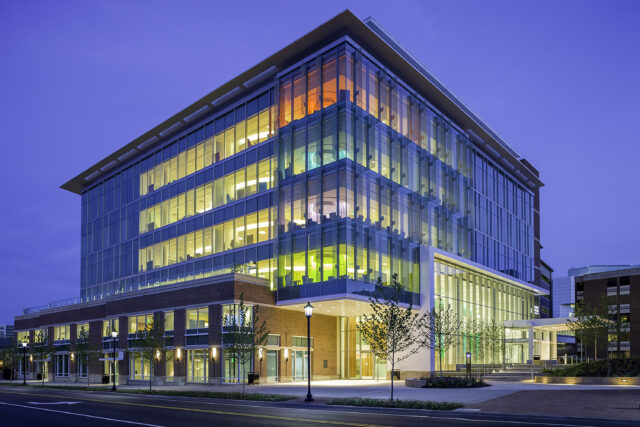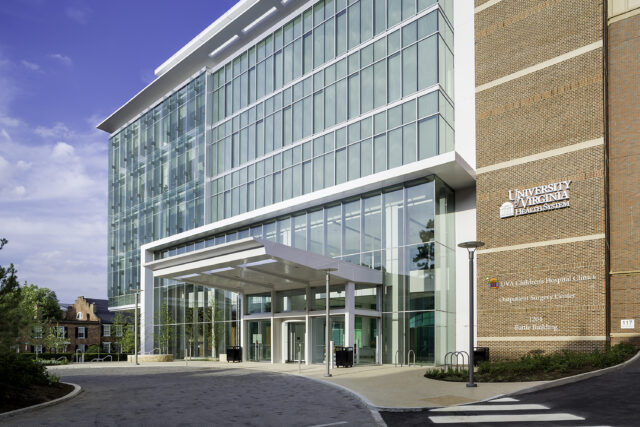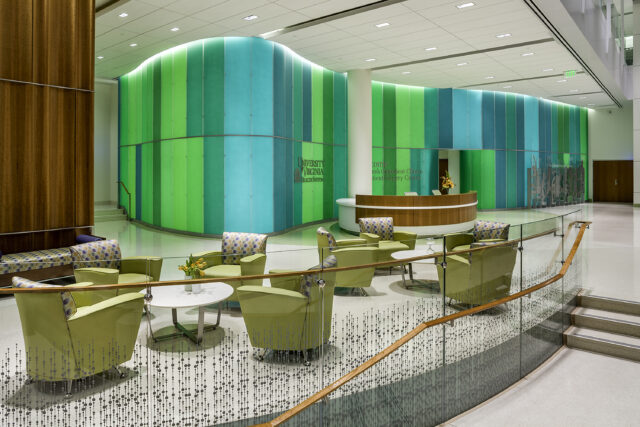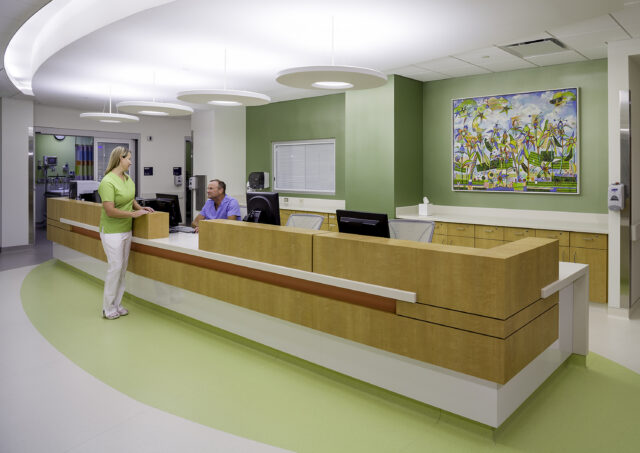 Battle Building at UVA Health System
Children's Specialty Care in a Teaching Environment
The Battle Building houses a variety of pediatric outpatient clinics and services, including the following:
Seven floors and 200,000 sq. ft. that house dozens of pediatric specialties, ranging from primary to specialized care in cancer, heart disorders, and many other pediatric illnesses
Cheerful colors and interactive play areas to keep kids engaged and comfortable in common areas and exam rooms
Care organized in neighborhoods with several services a child may need grouped together. For example, one neighborhood will be home to orthopedics, physical and occupational therapy, and developmental pediatrics.
In-home specialty care services for kids with complex conditions
Staff members are trained to care for infants, adolescents, and every stage in between. The equipment caregivers use is specially designed and just the right size for children.
A storytelling theme throughout the building and in treatment areas inspires kids to explore, discover, and learn through interactive areas featuring classic children's books like "Charlotte's Web," "Curious George," and "The Jungle Book."
The Battle Building is LEED Gold Certified.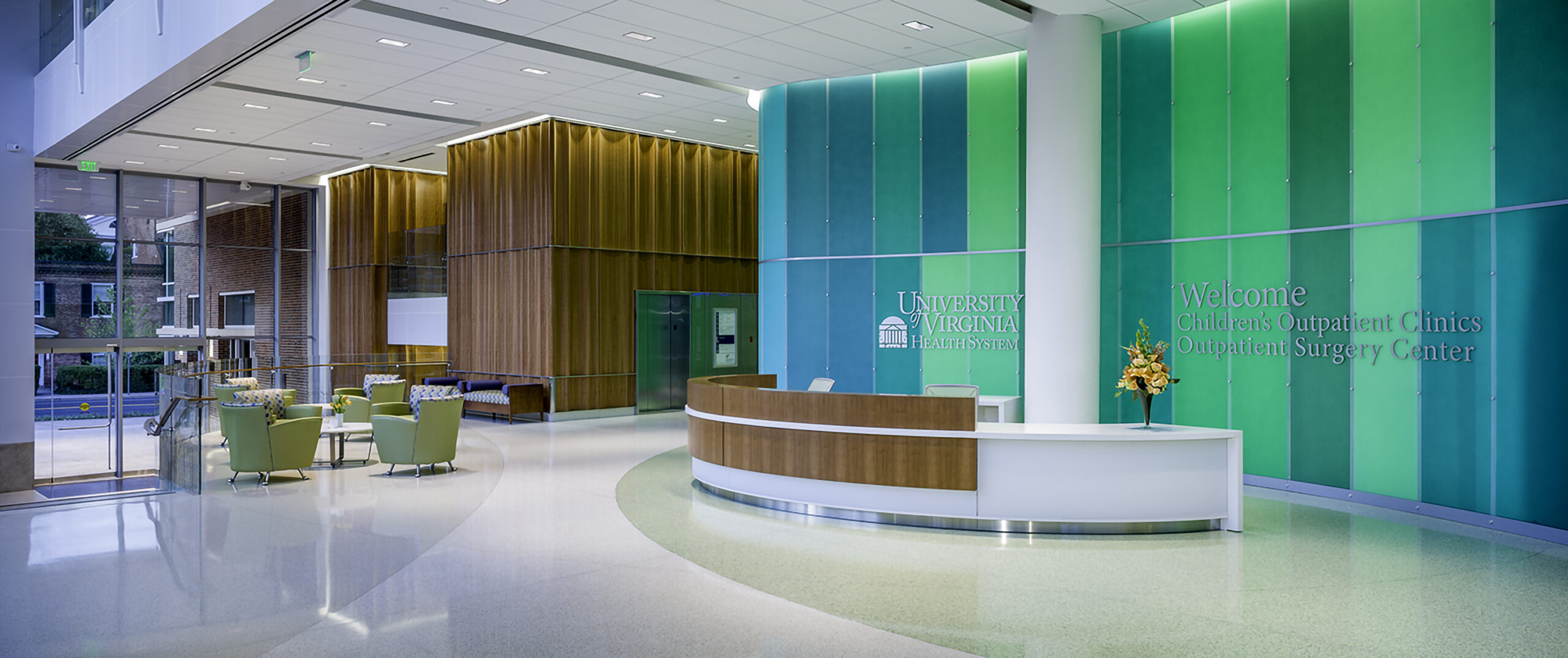 Image Galley