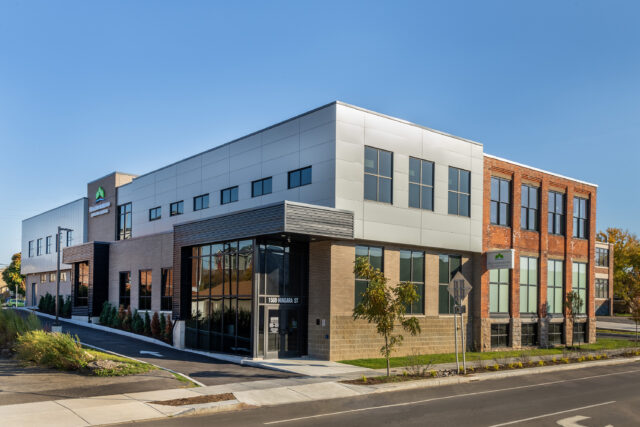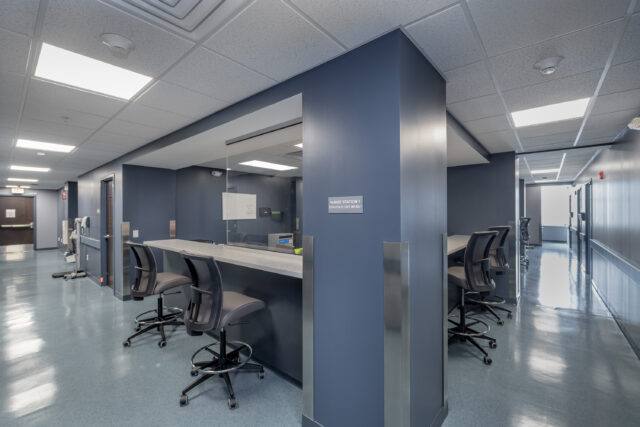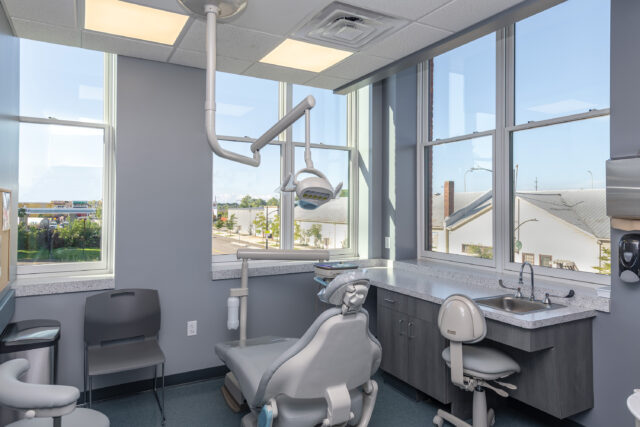 Neighborhood Health – Riverway Medical Center
Neighborhood Health Expands Access to Affordable Primary Care for Buffalo-Area Residents
Neighborhood Health Center of Western New York selected LaBella Associates to provide architectural, buildings engineering, and civil engineering services for the reconstruction and expansion of the Neighborhood Health Care Medical Center located at 1569 Niagara Street in Buffalo, New York. The center's program included clinics and dental, pharmacy, and community health practices, as well as a parking lot study and an addition to the site that included a drive-thru for the pharmacy.
The proposed building improvements consisted of gutting and refurbishing the existing 12,000 sq. ft. warehouse building and constructing a 12,000 sq. ft. building addition. LaBella was responsible for the layout and design of the site access and parking lot for the medical center. Conceptual site access and parking were generated for various proposed building addition locations to refine the final building expansion decision. Once the building layout was finalized, LaBella performed the final grading and drainage design of ADA-compliant sloped sidewalks and grading of the parking lot. Final approval of the landscaping and stormwater pollution prevention plans were obtained in accordance with the new Buffalo Green Code.
New water, sanitary, natural gas, electric, and telecommunication utilities serve the new project. The existing building will be gutted of all systems and provided with new state-of-the-art mechanical and electrical systems. The HVAC system consists of three packaged DX rooftop units with energy recovery wheels. The system also has VAV zoning with reheat to further increase occupant comfort in the building. Special attention was given to the space constraints of renovating a building with shorter than modern floor heights. Furthermore, the building systems were integrated with the clients' principal BAS, which is controllable from an online interface.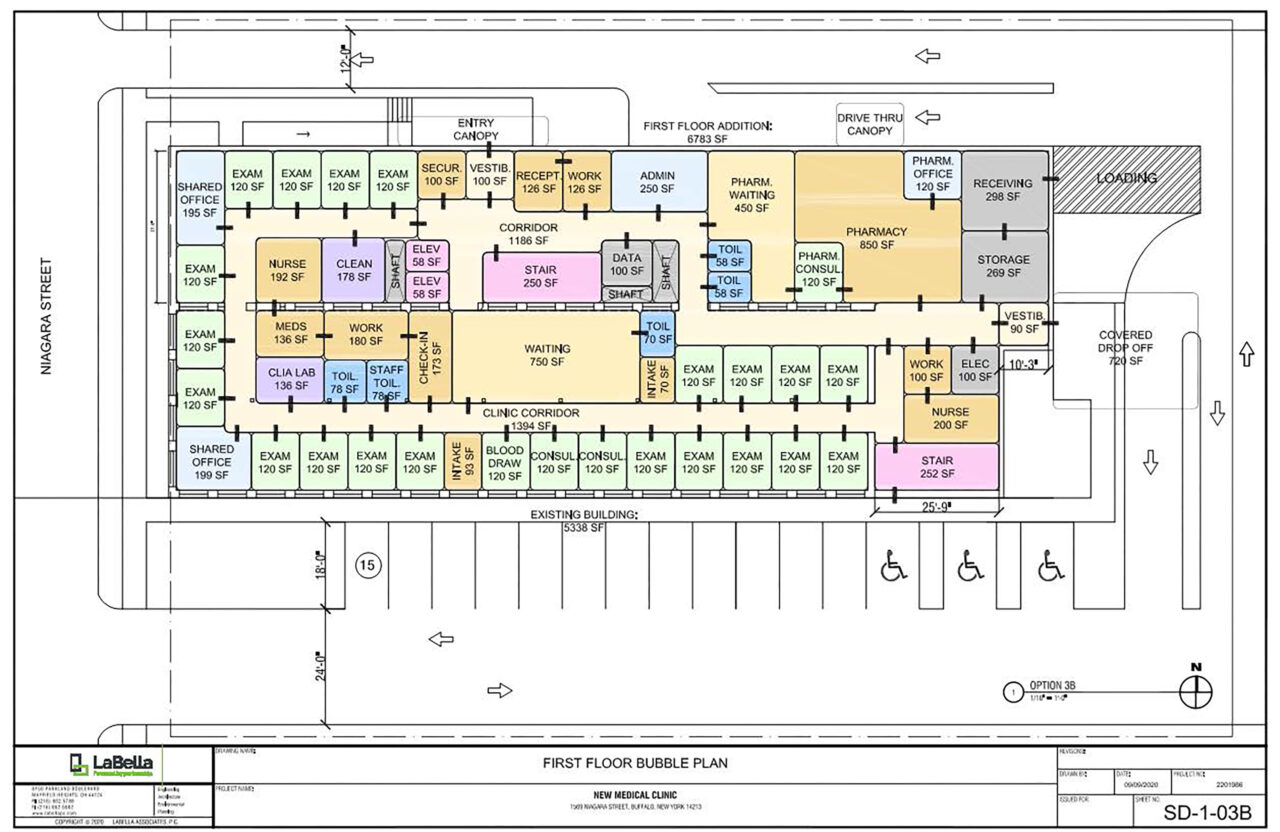 Image Gallery