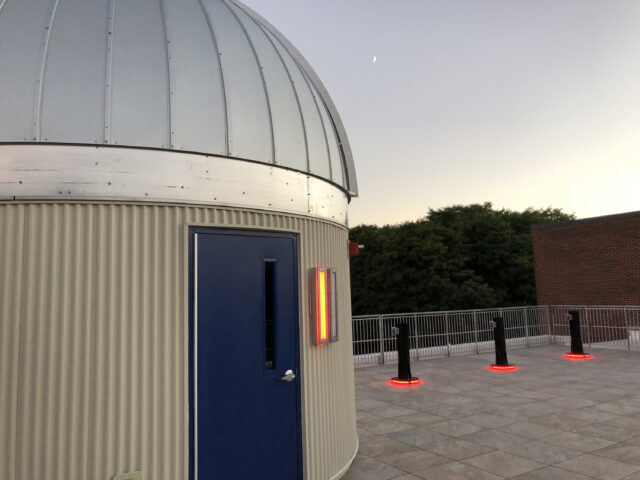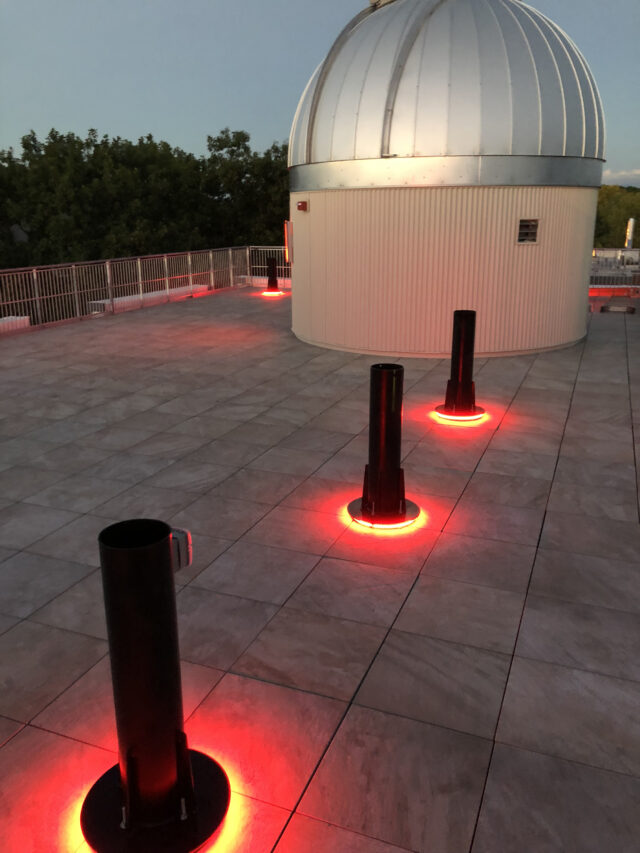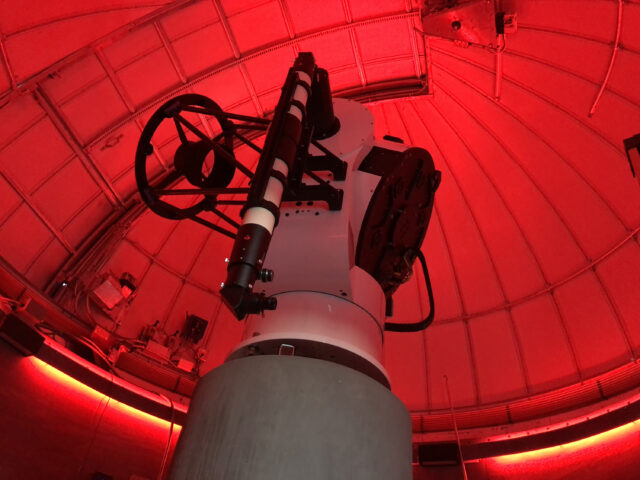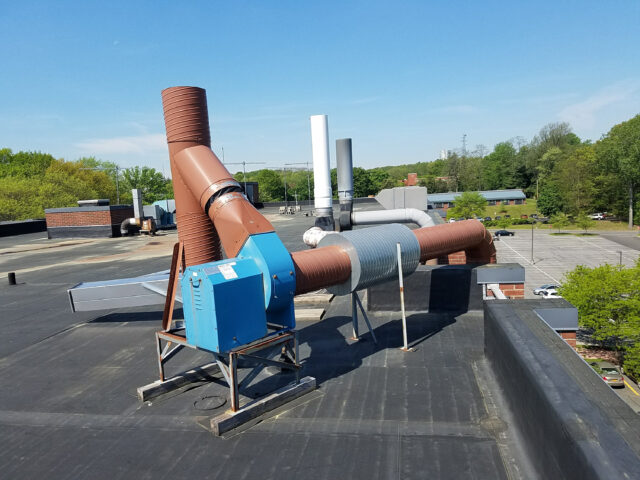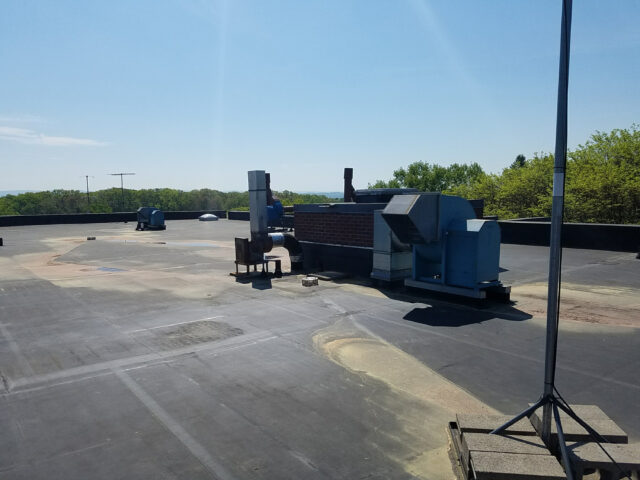 Breyo Observatory Addition
Siena College Becomes Home to the Largest Telescope in the Capital Region
LaBella Associates provided lighting, electrical, and mechanical design for the observatory added to the top of Siena College's physics and astronomy science building. The telescope features sophisticated imaging with a rotating dome and a retractable opening that can be remotely controlled via the internet. Additionally, a new roof deck railing with five portable telescope mounts was added to support these efforts.
New LED lighting was provided for the entire project. The observatory dome can be switched from white sconce lights to valance-covered red LED strip lights to help preserve night vision. Outside the dome, the roof deck can be lit by red or white sconce lights. The portable telescope mounts have RGBW LED strip lights installed around the base to provide safety and visual appeal.
A new power distribution panel was installed to supply power to the observatory and roof deck. A new card access system, security camera, CCTV port, and an expansion of the fire alarm system were also provided. In addition, rooftop plumbing was rerouted below the dome, the sprinkler systems were modified, and new HVAC equipment for the observatory dome was added to manage cooling of the space throughout the summer months.