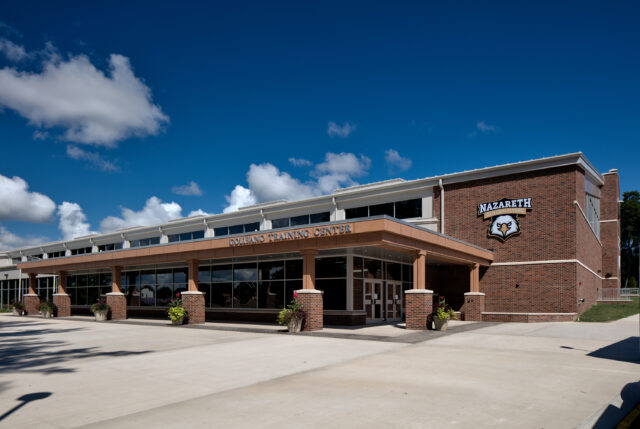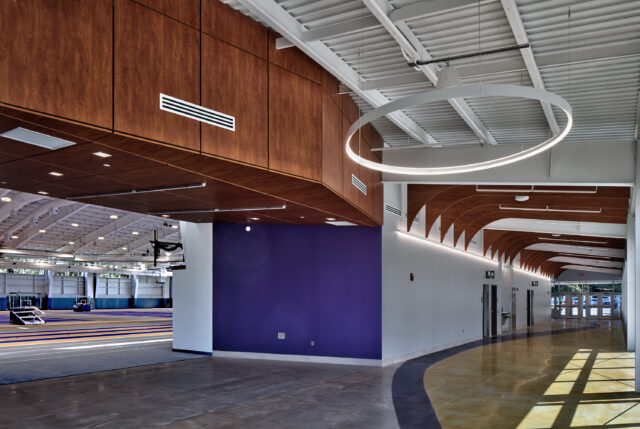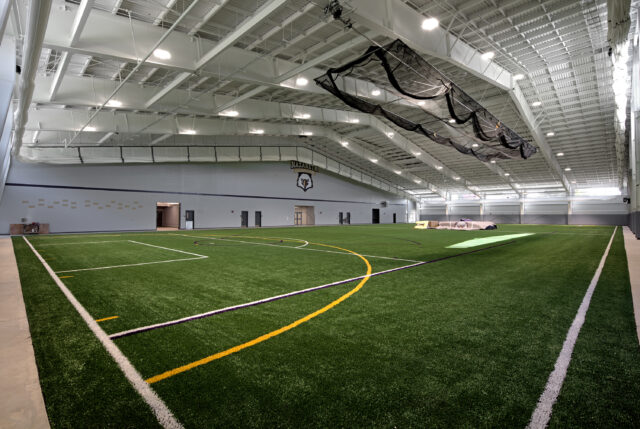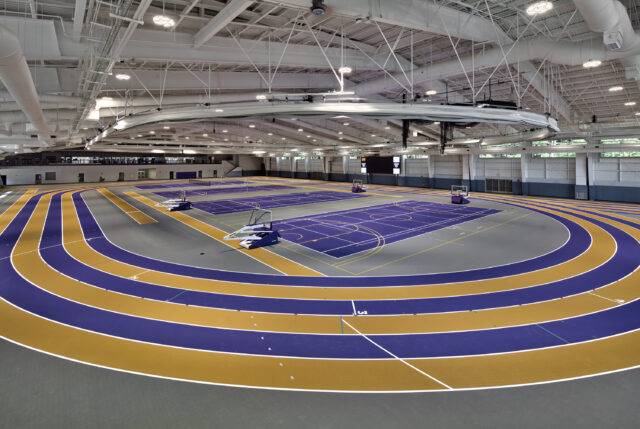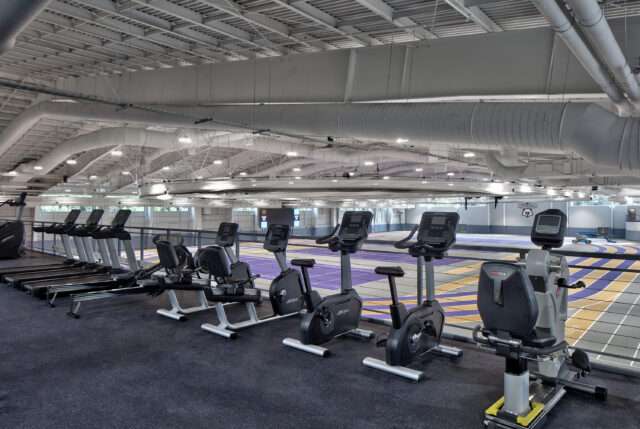 A National Model of Wellness and Inclusion
The Golisano Training Center was the first of its kind in the Northeast to be designed at its inception for inclusion and engagement of the special needs community. Some of the building's design highlights include the following:
Large flow patterns and circulation spaces to accommodate large groups and those with alternative modes of mobility
A 300-meter, eight-lane indoor track designed to accommodate those who use wheelchairs and who have other mobility challenges
An indoor turf field, courts,  a physical therapy training room, and a specialized weight training area that includes inclusive equipment
A sensory room to help participants who become overstimulated or overheated
A space that doubles as a dark space for concussion safety protocols
Interior finish choices that encourage focus on activities and mitigate distractions
Family-style restrooms and open-format lockers rooms to further assist with accessibility for people of all abilities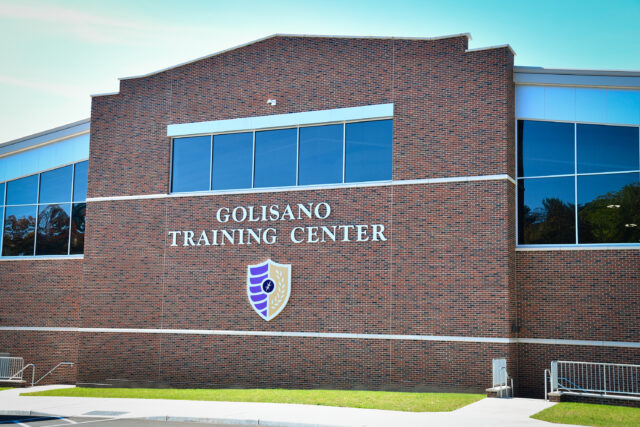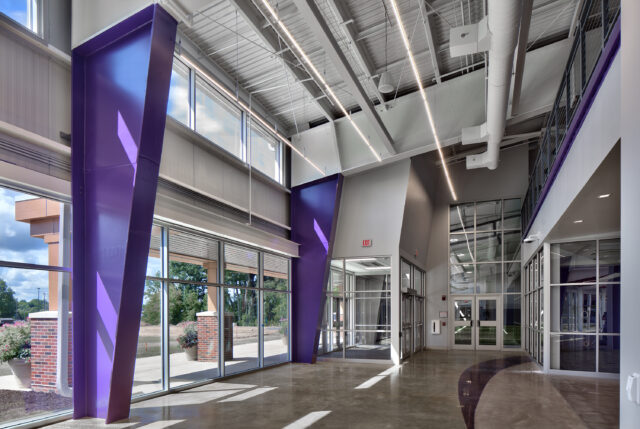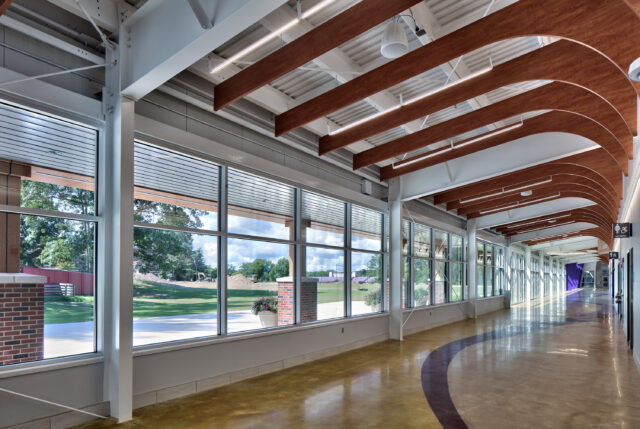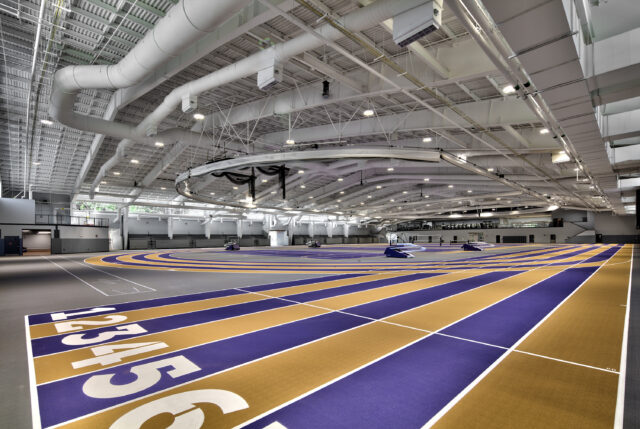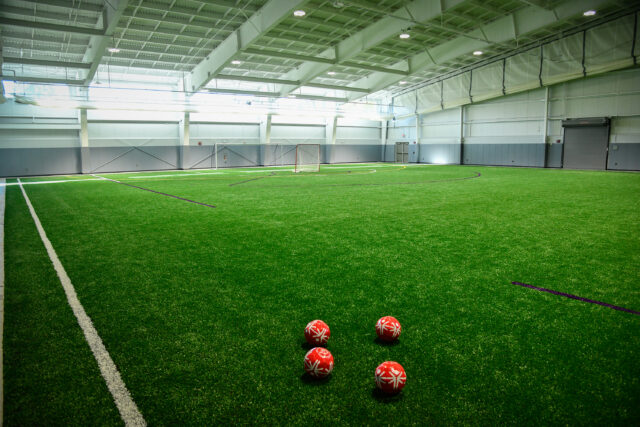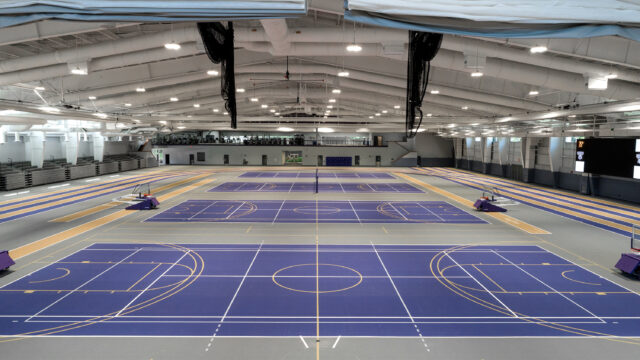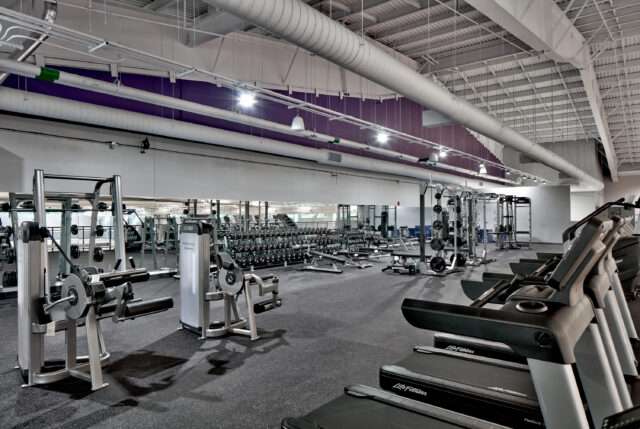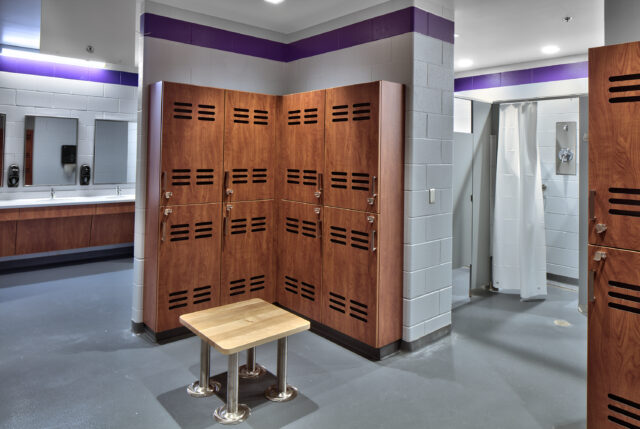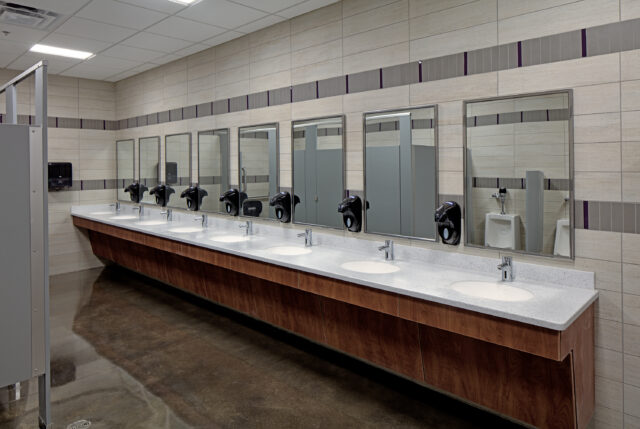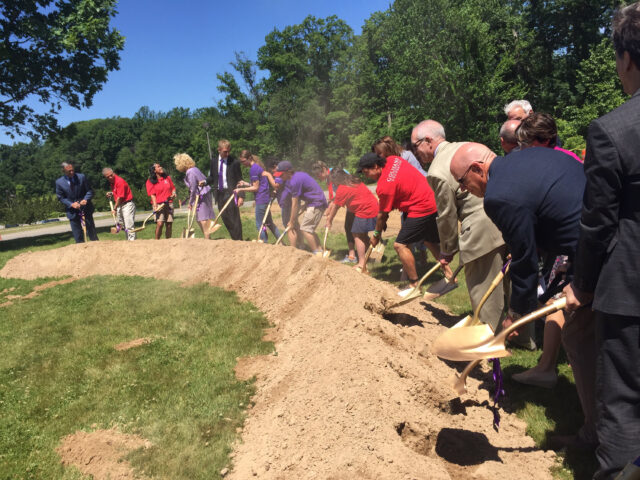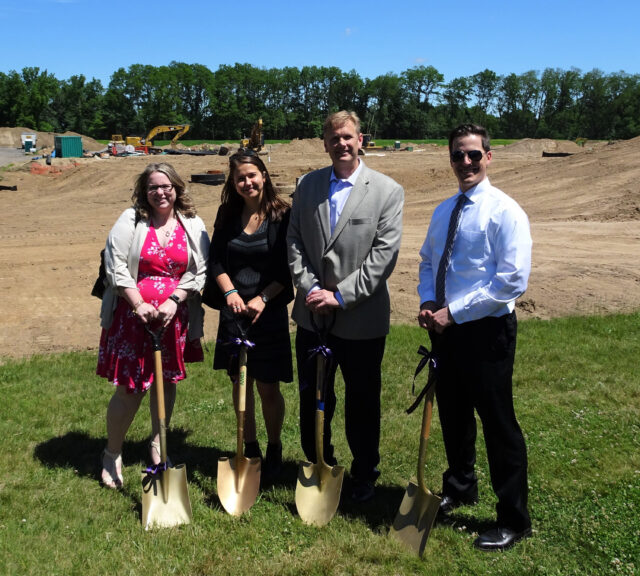 Grand Opening
In October 2019, LaBella joined Nazareth College, Special Olympics New York, and the Golisano Foundation in celebrating the opening of the Golisano Training Center!
The ceremony included competitive unified basketball games (where people with and without intellectual disabilities play on the same team), tennis drills with Special Olympics and Nazareth athletes, and information about Special Olympics Healthy Athletes® screenings.
The event was well attended by the community and media. Below are a few links to media coverage:
Democrat and Chronicle Article
Democrat and Chronicle Photo Gallery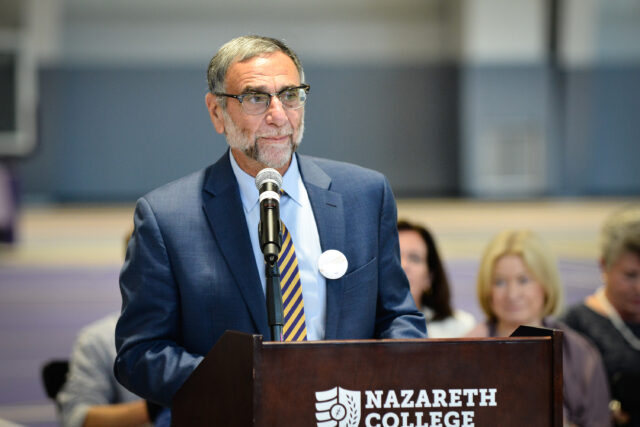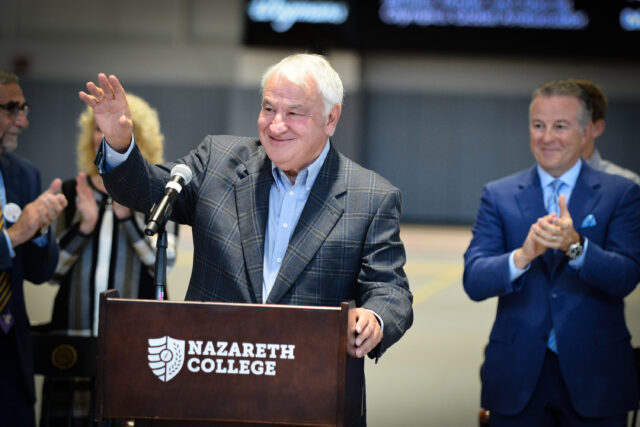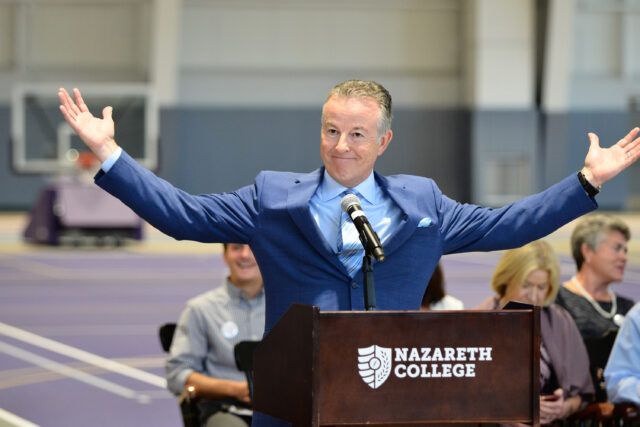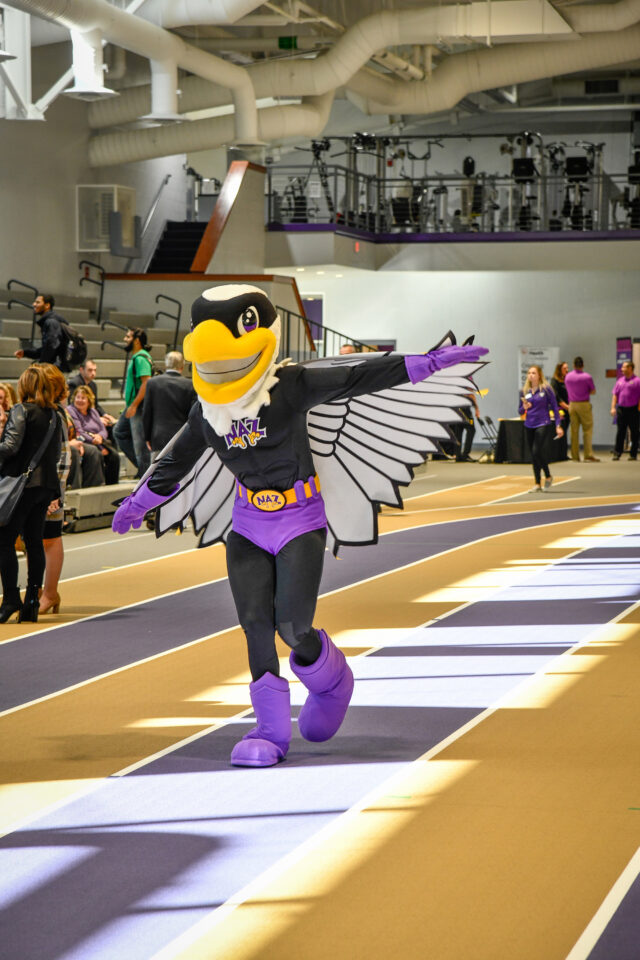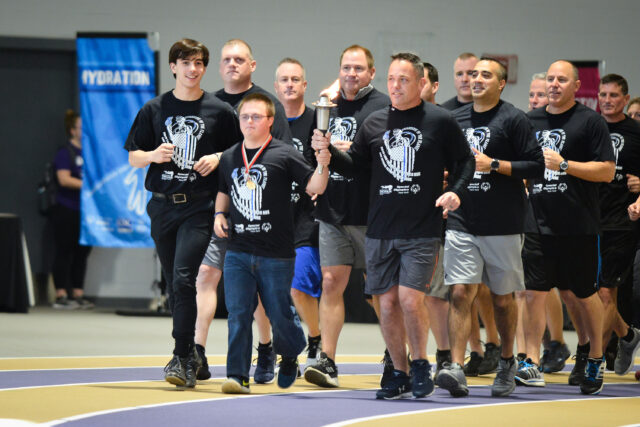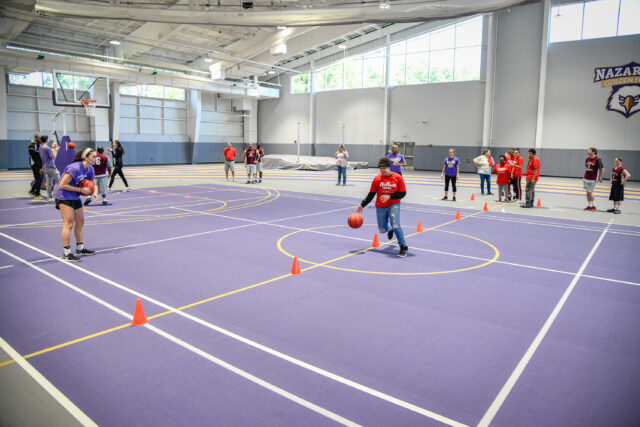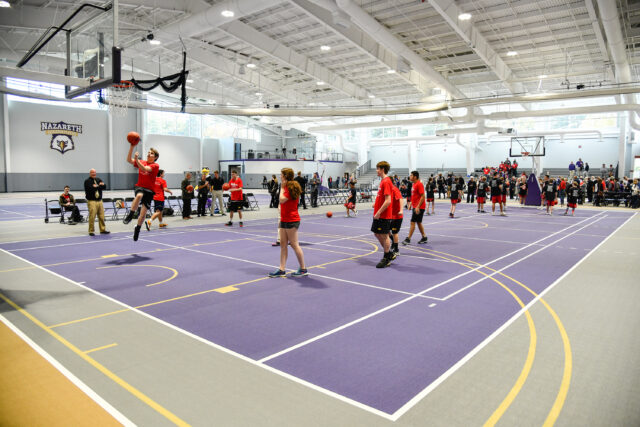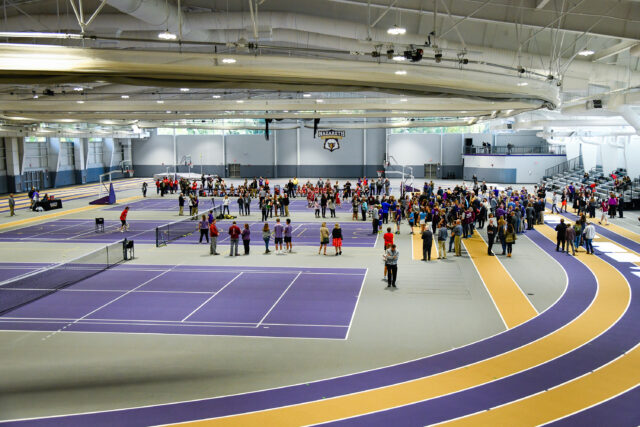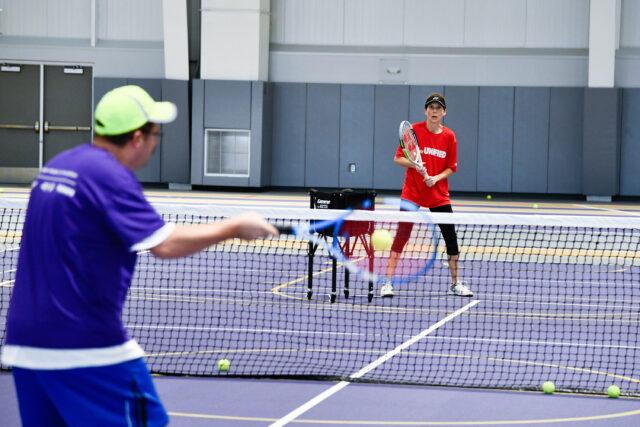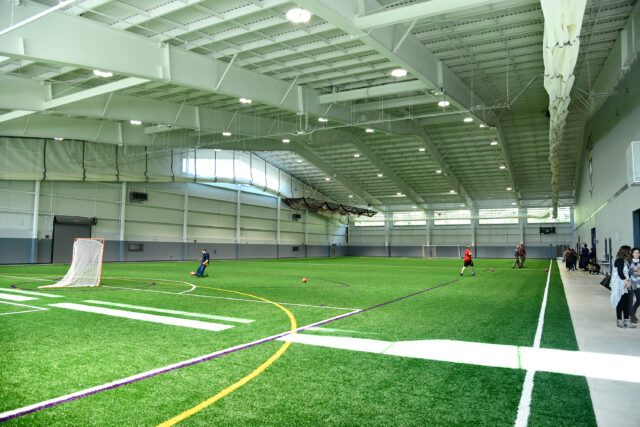 Featured Press
Designing for Inclusivity
Learn more about the design of this project directly from Gabe Antenucci, a higher education project manager at LaBella and part of the design team for Nazareth College's new Golisano Training Center.
In this article, featured in University Business, Gabe discusses three design and programming considerations for accommodating special needs users when adapting an existing facility or building a new one.
Read Full Article