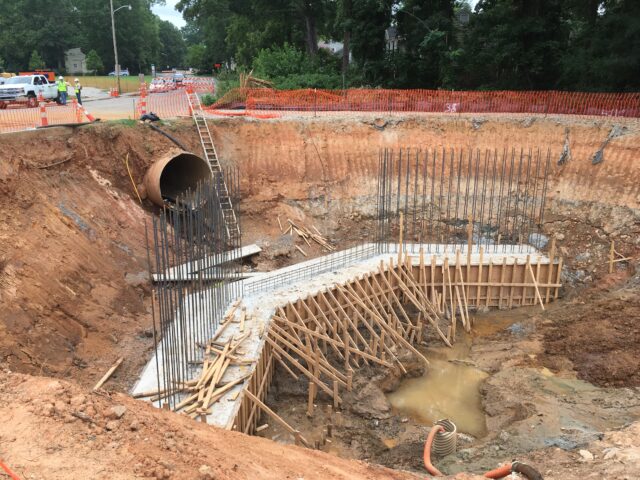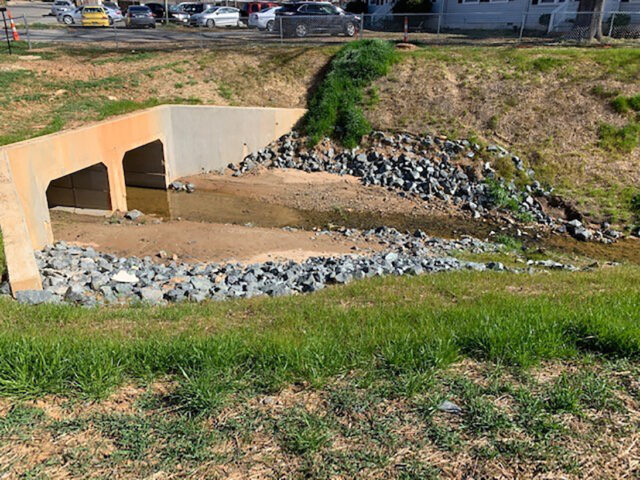 City of Charlotte Lyon Court Storm Drainage Improvement Project
Charlotte-Mecklenburg Stormwater Services
LaBella performed planning, analysis, and design for a 311-acre urban watershed. The existing neighborhood and commercial area storm drainage systems were experiencing street, yard, and structural flooding. The project involved extensive GIS analysis of existing and proposed storm drainage improvements, as well as existing requests for service.
The mapping efforts included producing GIS exhibits linked to stormwater calculations such that the interface provided dynamic feedback on the size and type of improvements for consideration. Modeling efforts included HEC-1, HEC-RAS, and hydraulic grade line spreadsheets to evaluate system hydrology and hydraulics.
The project had multiple construction packages with aggressive schedules that were delivered on time and on budget.
Featured Civic Infrastructure Projects
View more