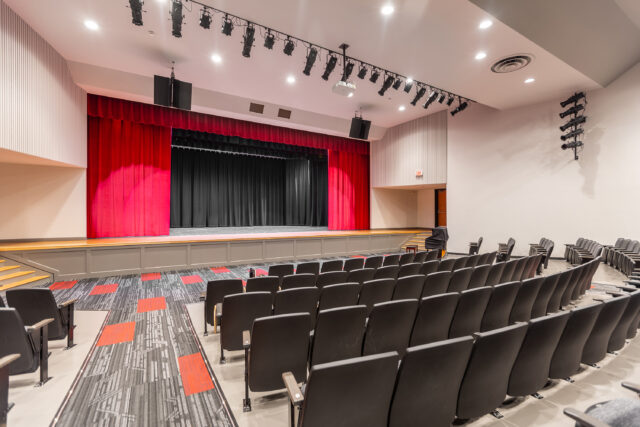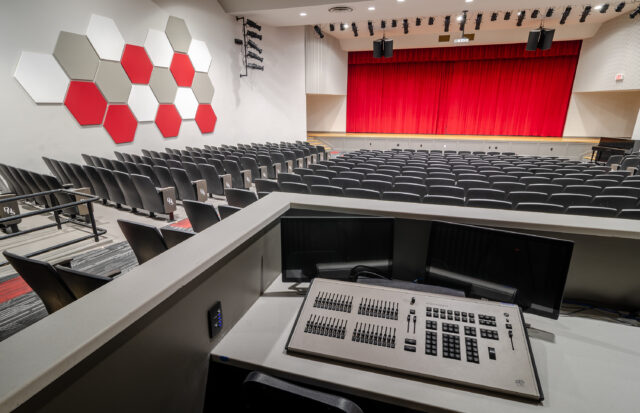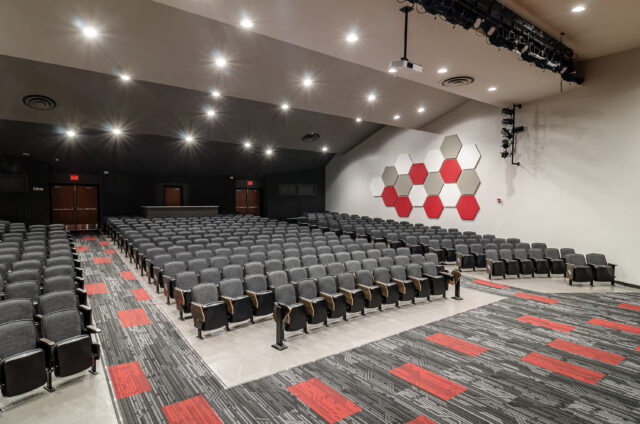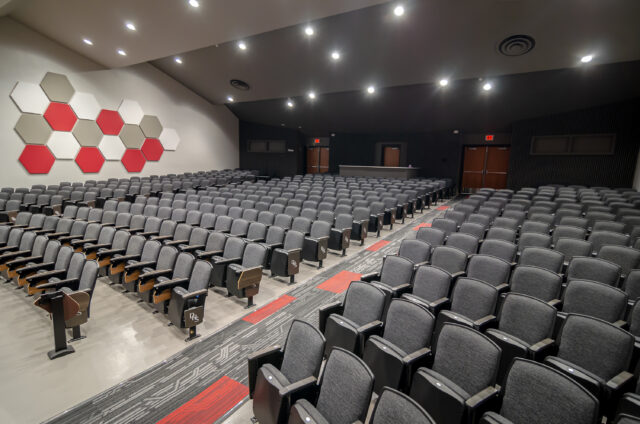 Dansville Central School District – 2018 Capital Improvement Project
Auditorium Renovations Put Dansville Central School District in the Spotlight
Dansville Central School District worked with LaBella Associates to develop a large capital improvement project that included multiple interior building upgrades.
As part of the project, the Dansville High School auditorium received significant renovations. The existing space had not received a renovation in many decades, and LaBella's design team worked closely with the District's administration and the theater teaching staff to establish a comprehensive scope of work.
Highlights from the renovation include all new seating, new house and aisle lighting, LED theatrical lighting, stage curtain replacement, stage flooring replacement and refinishing, and all new carpet and wall sound attenuation panels.