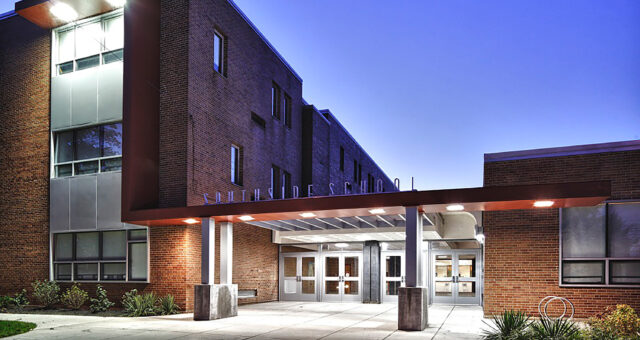 Buffalo Public School #93 – South Side Elementary School
Shedding New Light on Elementary School Design
This project involved the reconstruction of Southside Elementary School – the District's largest elementary school with 1,200 students and 100 staff. The 1960s vintage building was originally designed as a junior high school, converted to a high school, and subsequently changed to its current pre-kindergarten through 8th grade use.
The building's configuration, while ideal for secondary education, did not programmatically support its current use. Program needs were carefully studied, and an ideal design was developed for the pre-kindergarten through 8 curriculums. Additionally, financial aid from the NY State Education Department was maximized by reconfiguring instructional spaces to meet current planning standards.
Twenty of the original classrooms were constructed without windows. The classrooms that did have windows failed to comply with minimum area requirements for natural light or ventilation. The newly renovated school now provides windows for all classrooms, creating a more appropriate and desirable learning environment.
Image Gallery