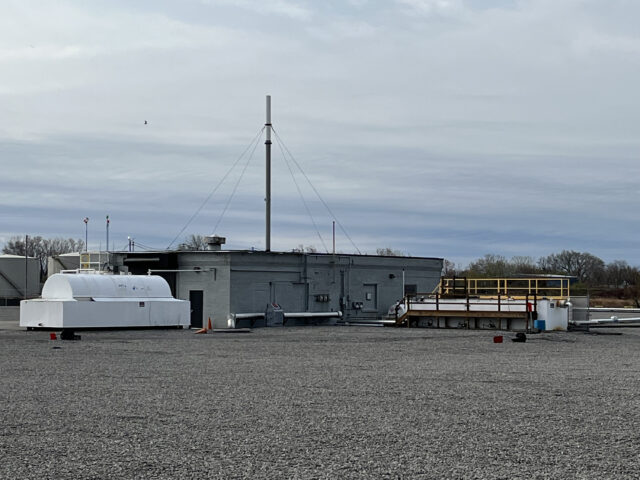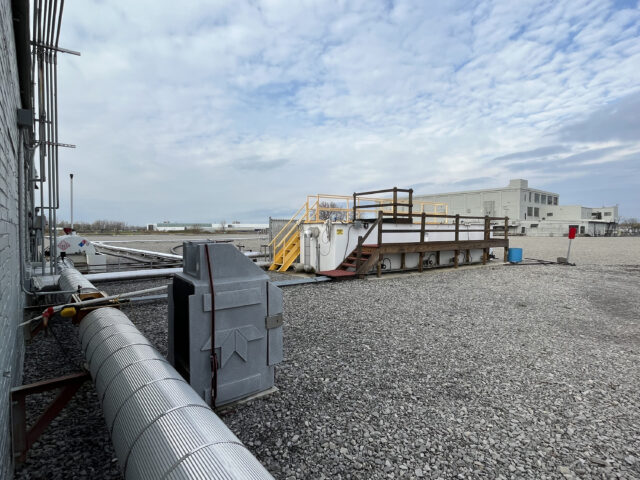 Elk Street Commerce Park
Remediating the Banks of the Buffalo River
Through a five-year term contract, LaBella provides Operations, Maintenance, and Monitoring (OM&M) services for four Operable Units at the Elk Street Commerce Park, formerly the ExxonMobil Buffalo Terminal. The Operable Units collectively encompass approximately 75 acres located on the northern bank of the Buffalo River in the City of Buffalo. This former petroleum refinery and terminal site was remediated under the New York State Department of Environmental Conservation's (NYSDEC) Brownfield Cleanup Program (BCP) in 2019.
Under our contract, which commenced in 2020, we provide weekly, monthly, quarterly, and annual inspections, monitoring, and reporting to satisfy the requirements of the Site Management Plans and related permits. Primary tasks include:
OM&M of an on-site groundwater extraction and treatment system that processes over 30 million gallons of contaminated groundwater per year
Groundwater monitoring within a 33-acre groundwater containment cell
Monitoring of permitted discharges to the Buffalo Sewer Authority (BSA) system
Inspection and annual certification of engineered cover systems installed across the site
Preparation of Periodic Review Reports that are submitted annually to the NYSDEC
In addition to executing the periodic OM&M program, we also provided emergency spill response and control services to address the discovery of a residual petroleum discharge from an area of the site situated outside the engineered containment system into the Buffalo River. Product containment and recovery activities were conducted in the Buffalo River per a U.S. Coast Guard (USCG) order, while Corrective Measures Work Plans detailing supplemental remedial actions were developed by LaBella for NYSDEC and USCG approval.
LaBella worked closely with the property owner, regulatory agencies (NYSDEC, US Army Corps of Engineers, USCG, etc.), and BSA to investigate potential sources of the petroleum discharge and to develop, design, and construct a series of supplemental remedies to eliminate the discharge. This included the design, permitting, and construction of an extension to the sealed sheet-pile containment system along the Buffalo River and the slip-lining of approximately 570 feet of a deteriorated 72-inch-diameter BSA Combined Sewer Overflow structure that transects the site and discharges into the river.
Our team delivered expedited design and permitting services to facilitate the rapid construction of these supplemental engineering controls and provided oversight and monitoring during construction to ensure compliance with BCP requirements.