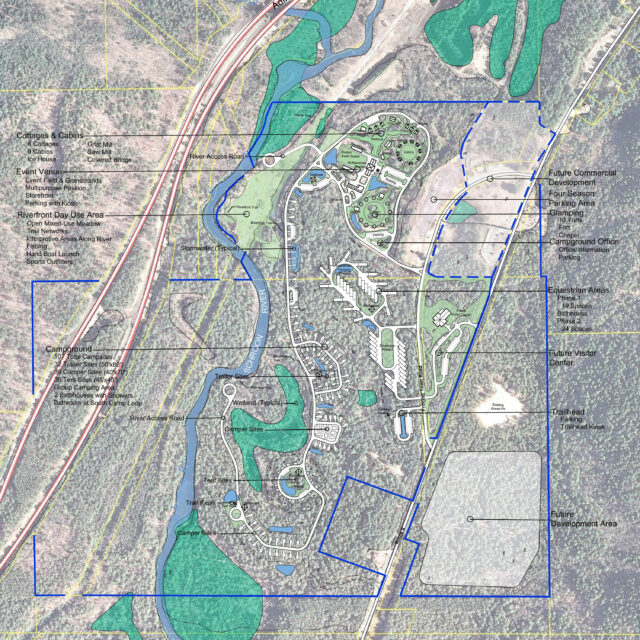 Gateway to the Adirondacks at the Upper Hudson Recreational Hub
Transforming a Former Theme Park Site into a World-Class Recreational Experience in the Adirondacks
Since 2016, LaBella has been working with the Open Space Institute, the New York State Department of Environmental Conservation (NYSDEC), and other stakeholders on the proposed redevelopment of the former Frontier Town property. Frontier Town was a wild west theme park established in the 1950s; however, the property has been vacant since 1998.
The goal of this project is to establish a vision and site master plan for a gateway hub to the Adirondacks that will promote a world-class recreational experience and increase the economic vitality of the Upper Hudson Recreation Hub, also known as the 5 Towns, which comprises the towns of North Hudson, Newcomb, Indian Lake, Long Lake, and Minerva.
The project focuses on ensuring that the proposed uses, programs, and services improve access to the region's recreational amenities and support the growth of local communities and the region. Working with the Open Space Institute in collaboration with the Town of North Hudson, our design team conducted a site programming study and developed a plan for a series of facilities to provide year-round recreational opportunities and services for multiple users, vendors, and special interest groups.
The Master Plan for the former Frontier Town site protects the natural beauty of the site and its surroundings and creates a compelling Adirondack setting that will support a wide variety of uses and programs, including camping, equestrian amenities, open space activity areas, trails, and staging for large events. The meadows, woodlands, wetlands, and gently sloping terrain combine to create a unique context for diverse recreational interests, including access to Schroon River, which runs along the western boundary of the project area.
Since development of the Master Plan, project partners have advanced the development of the state-operated campground and siting and construction of the new Paradox Brewery.
Master Plan Concept Renderings
View Looking Northwest Toward Schroon River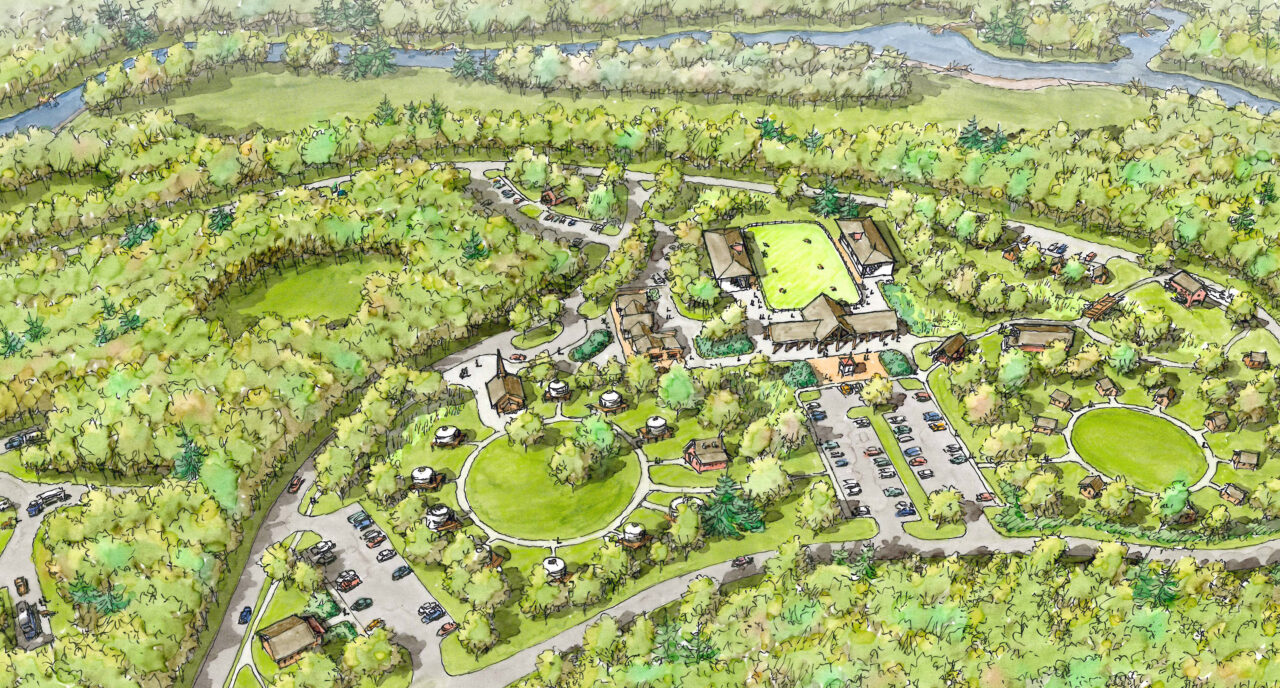 View Looking East Toward Visitor Center & Equestrian Area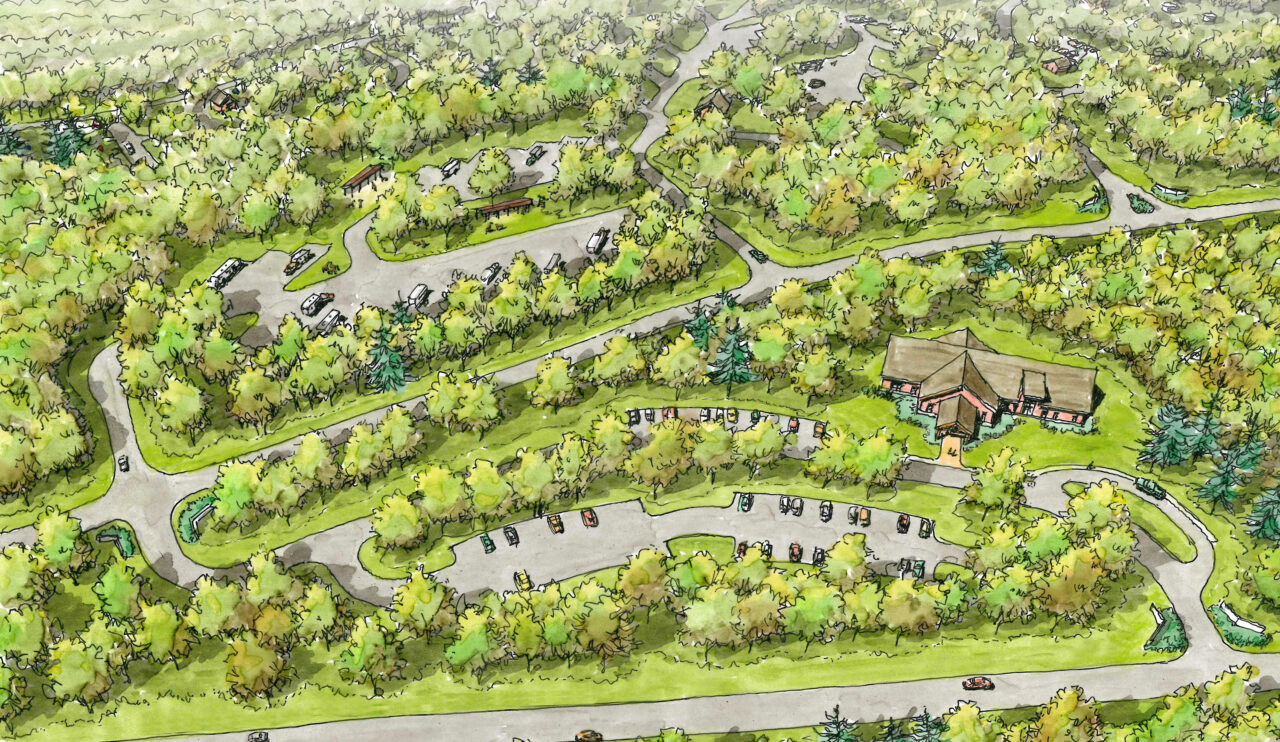 View Looking Southeast Toward Frontier Town Village