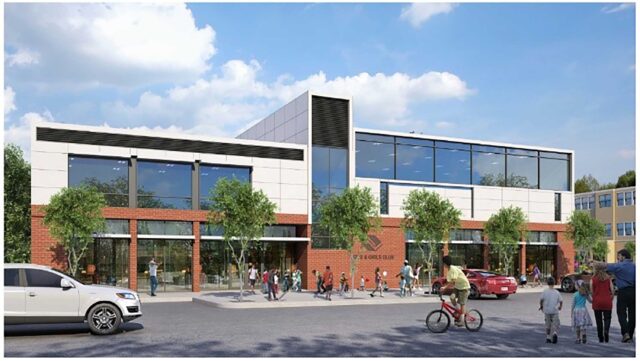 Schenectady Boys and Girls Club
Schenectady Boys and Girls Club Opens New Community Center to Support its Youth
In December 2019, the Schenectady Boys and Girls Club opened a new 39,000 sq. ft. community center that features a clubhouse area, indoor recreation space, an outdoor playground, state-of-the-art educational space with technology centers, program rooms, and a theater designed in partnership with Proctors.
The new facility is located on an unused portion of the Quackenbush Park that falls between an elementary and middle school, making it a prime location for this type of community center. The site is also located directly adjacent to the Quackenbush Public Pool, which the Boys and Girls Club currently operates for the City of Schenectady.
LaBella assisted in preparing survey documents to support the park alienation process to free up land within Quackenbush Park for the proposed use. Additionally, our team led this project through the municipal site plan and zoning approvals, and completed the site design of the landscaping, site layout, and utility design.
Parking improvements for the project included a unique shared parking approach with the Schenectady City School District that expanded upon the existing parking facility but allowed for use of the parking lot by both parties as their peak parking times would not coincide.