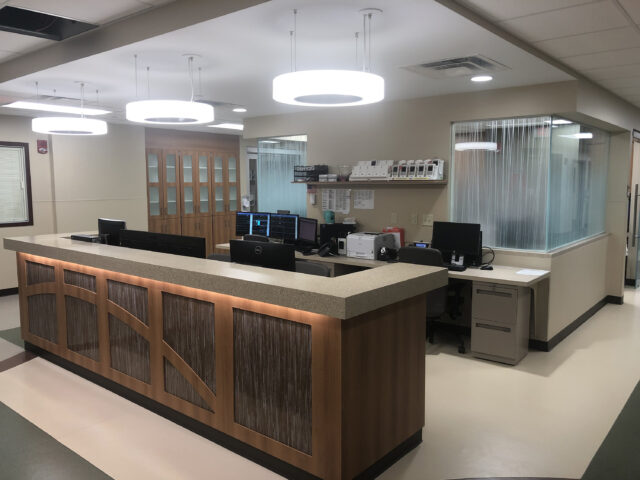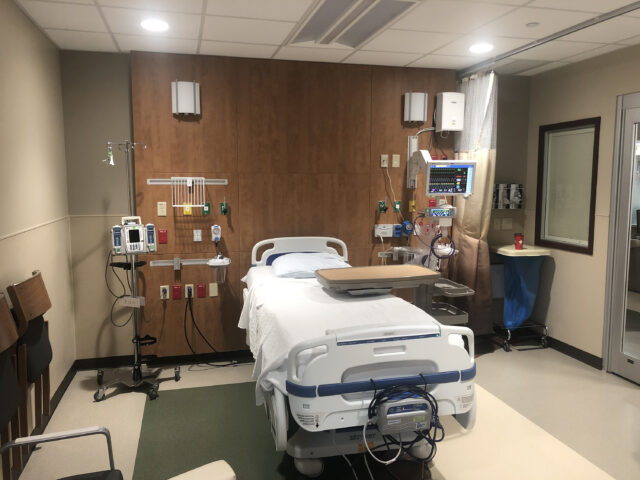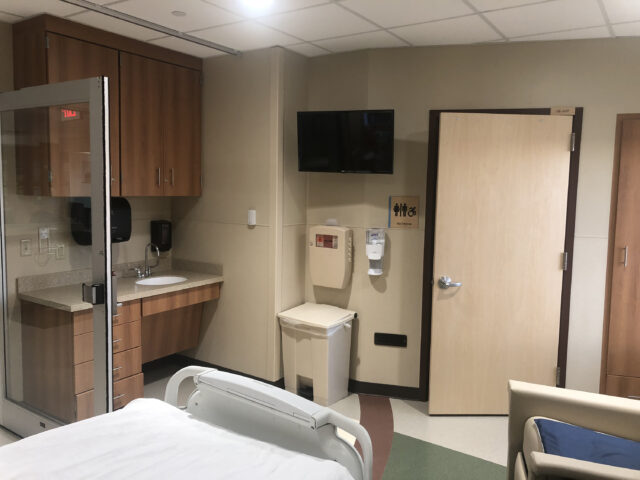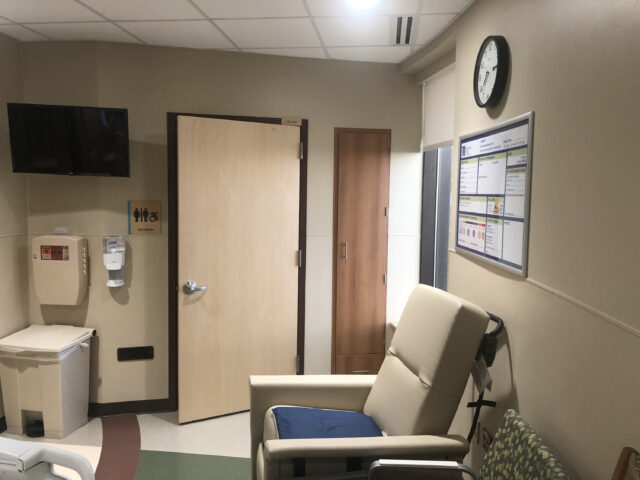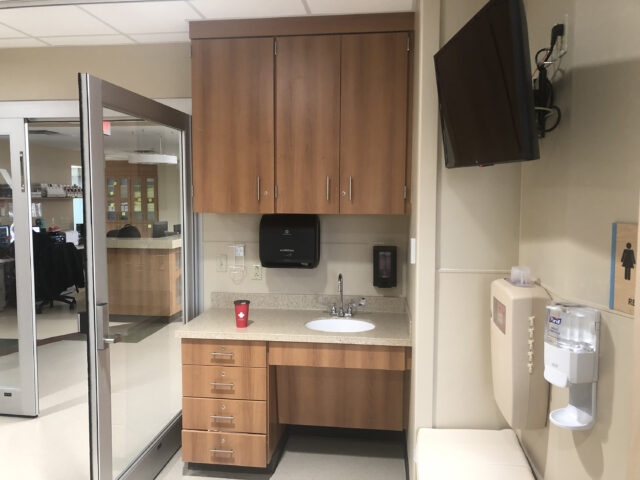 Intermediate Medical Care Unit Renovation
Specialty Care Unit Relocated Adjacent to ICU to Enhance Patient Experience
The Roswell Park Comprehensive Cancer Center is a renowned cancer treatment institution located in Buffalo, New York, that has been treating cancer patients for more than 100 years. LaBella Associates has had an ongoing relationship with Roswell Park for several years and for several projects.
For this IMCU project, LaBella teamed with another architecture firm as the design partner with LaBella retaining responsibility for the construction documents, engineering, and construction to ensure that a high-quality product would be delivered. The design team renovated approximately half of the 8th floor of the hospital, an area that was previously occupied by the Executive Offices.
The 8,142 sq. ft. renovation provided 14 new private patient rooms with private bathrooms, wardrobes, staff work rooms, a new family conference room, equipment and utility rooms, and decentralized nurses' stations. With its proximity to the existing ICU on the same floor, the hospital will be well positioned to meet the varying needs of their critically ill patients.