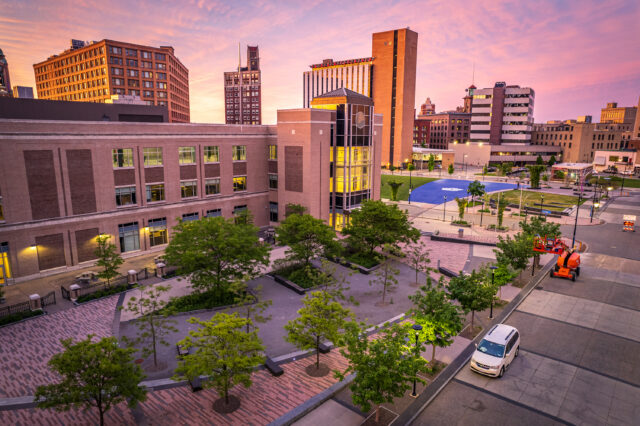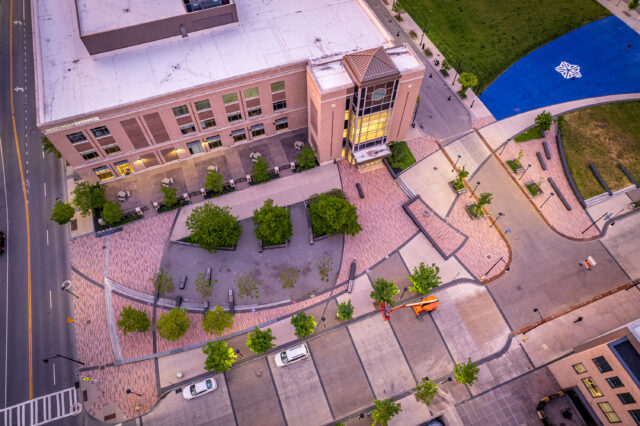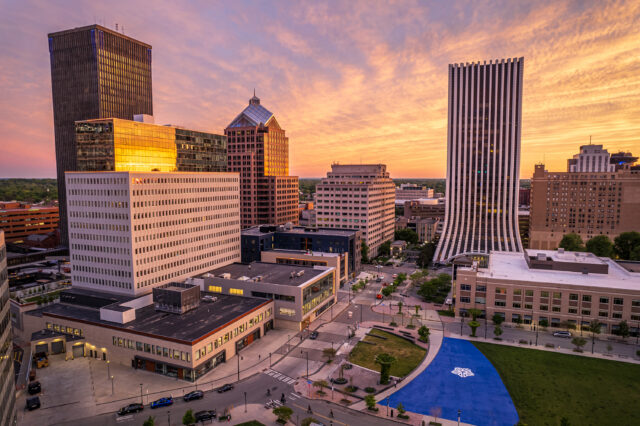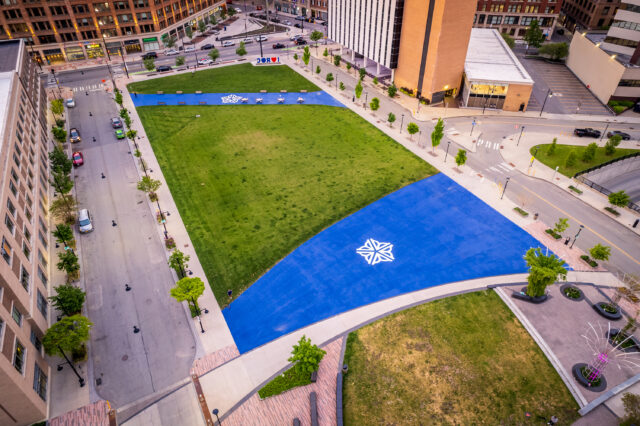 Midtown Redevelopment Project
Revamping a Former City Plaza Into a Vibrant Urban Center
The City of Rochester and the State of New York selected LaBella to assist in the redevelopment of the 8.5-acre site at the City's core formerly known as Midtown Plaza. LaBella was responsible for the development of the base project and preferred alternative. The project consisted of redevelopment planning and the design and construction of infrastructure improvements to support the redevelopment of the Midtown site.
Project elements included:
Restoration of the existing parking garage located beneath the former Midtown Plaza.
Reconstruction of the underground truck service tunnel on existing alignment with shifted entrance location.
Development of a new internal street grid and construction of a new pedestrian corridor.
Reconstruction of three adjacent streets and the conversion of Broad Street from one-way to two-way.
Public and private utility relocations and site preparation.
Development of a centrally located open space for public use and assembly.
Preparation for adaptive reuse of remaining buildings.
Restoration of vacant parcels for future development opportunities.
The project involved coordination between LaBella's Planning, Transportation, Civil, and Buildings Engineering teams and numerous City, State, and Federal agencies. To address the project elements listed above, LaBella provided:
Urban Redevelopment Plan, Market and Feasibility Analyses, and formal SHPO Consultation.
Advisory Committee and Public Outreach Program.
SEQR Impact Statement, Findings and Implementation, NEPA findings, and EDA/ FHWA compliance.
Design and phasing of demolition activities for existing buildings and skyway structures.
Design of five new urban streets and the completion of a Traffic Study in the Center City.
Condition assessment report, rehabilitation plan, and roof loading structural analysis and modeling of the three level, underground, 1,773-car parking facility.
Structural, mechanical, electrical, and plumbing rehabilitation plans for the underground garage and truck service tunnel.
Extensive utility coordination for the infrastructure demolition and interim site preparation design.
Landscape architecture (Trowbridge Wolf Michaels) for design of the open space.
Overall project management, including budgeting; design and construction phasing; extensive agency coordination; guidance through City, State, and Federal approval processes; and identification of grants and other public funding sources to assist in the redevelopment effort.
Image Gallery