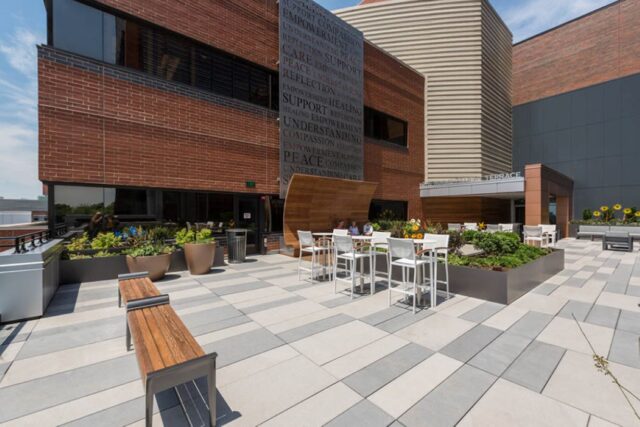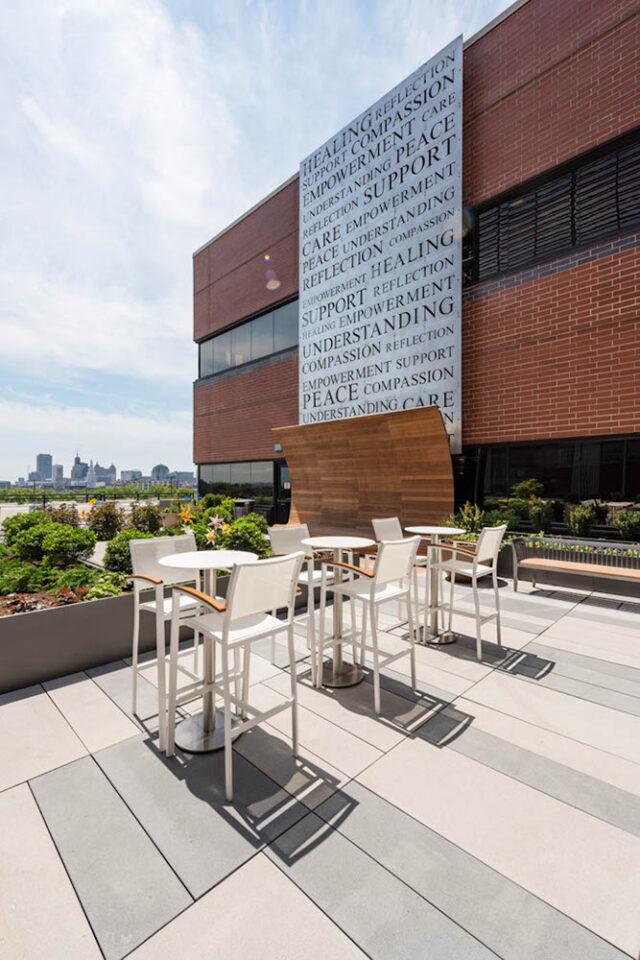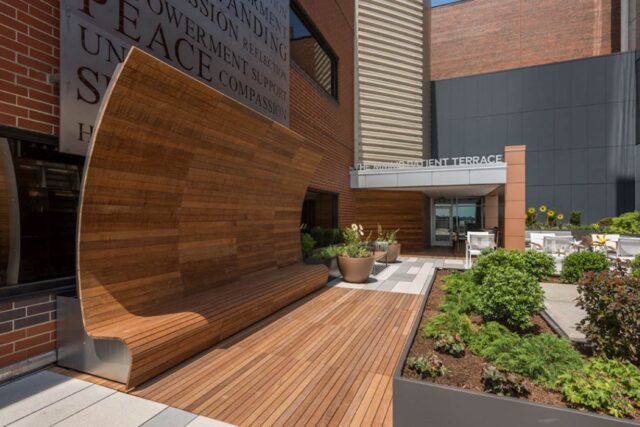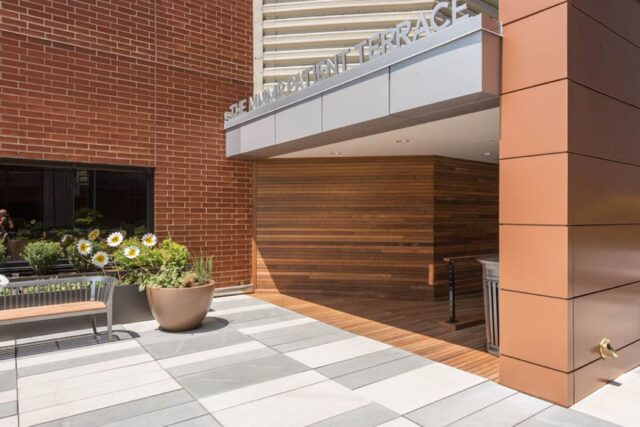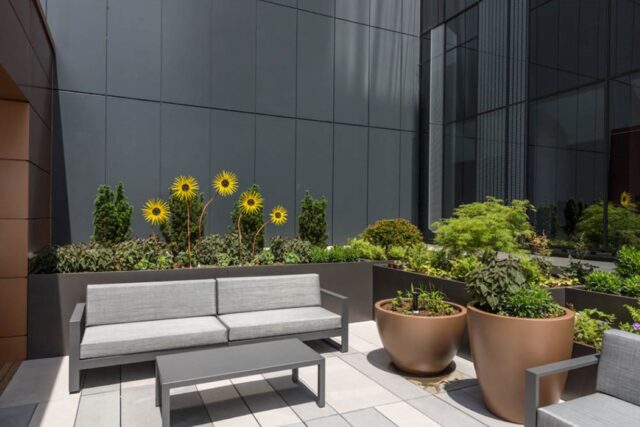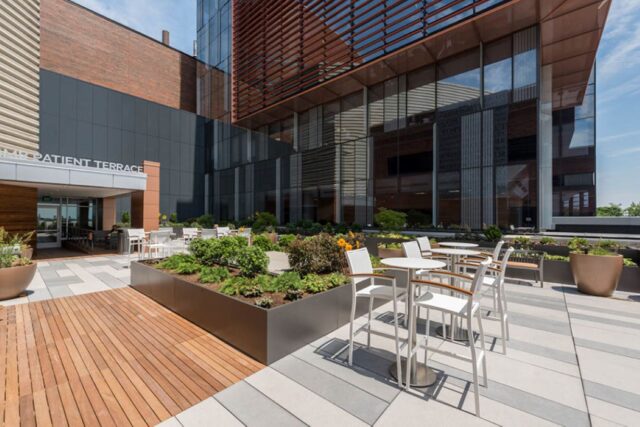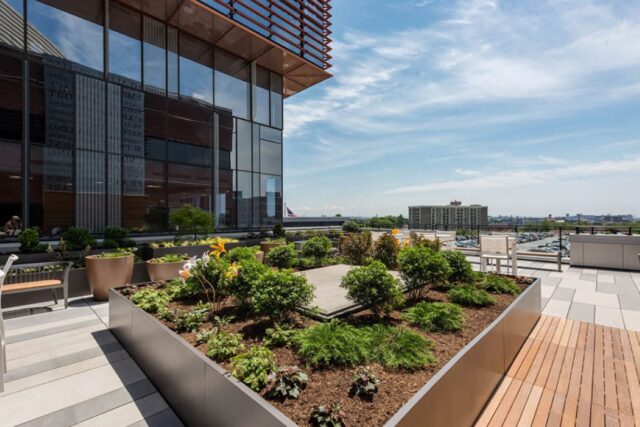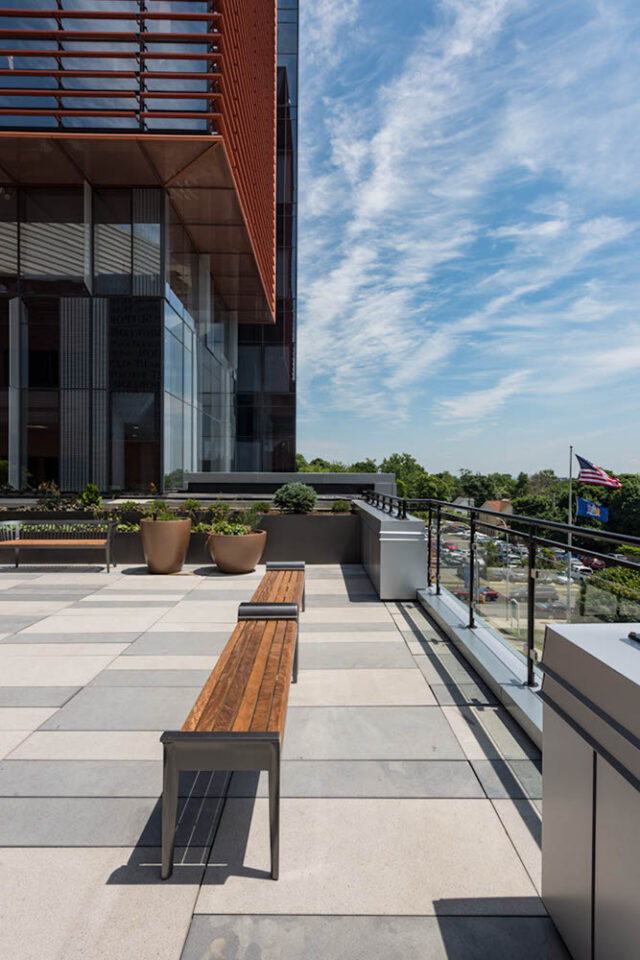 Services Provided By LaBella
Architectural Design
The new 3,000 SF roof terrace and garden on the Roswell Park Main Hospital building offers a patient-centered experience that is made comfortable, memorable, and reflective by the custom design details and amenities.
The design team worked to create an aesthetically pleasing, therapeutic, and functional space that guests will have access to between clinical appointments.
MEP Engineering
Many hospital roofs host a myriad of mechanical equipment which produce enough noise to negate the serene atmosphere of a garden and pose design challenges. The project's engineers worked to relocate existing mechanical equipment, but roof loading remained a challenge.  Materials were carefully selected to meet allowable loads and withstand harsh Buffalo winters. In addition, special lightweight engineered soils were used for the types of plantings desired, which included small trees.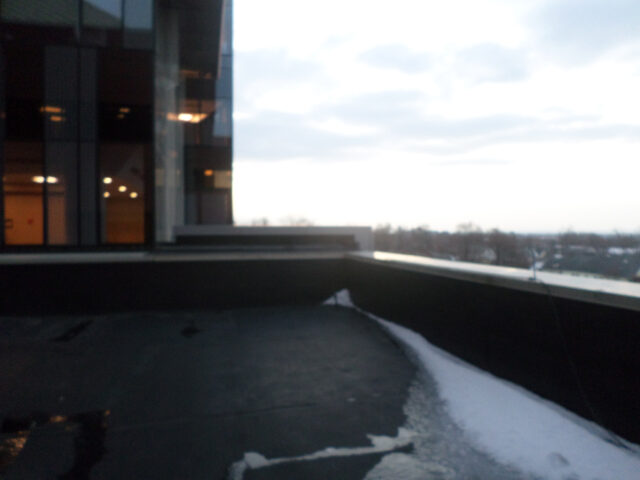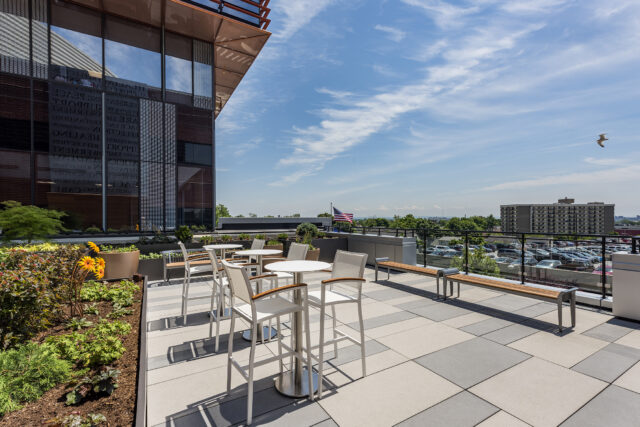 An Award-Winning Project
LaBella's work on the MMMB Patient Rooftop Terrace for Roswell Park received double recognition in 2018!
At the 9th annual Healthcare Design Remodel/Renovation Competition, the project received the Gold Award in the Single Spaces category from Healthcare Design magazine, the premier source for design trends in healthcare.
The rooftop terrace and garden project also took home a Merit Award in the Institutional Category at the 2018 AIA Buffalo/WNY Architecture Awards the same month.