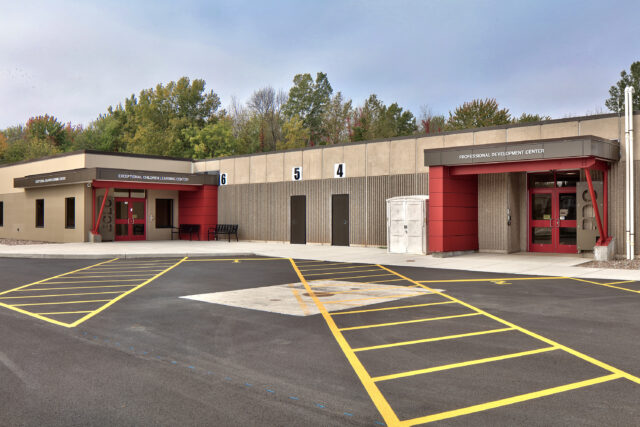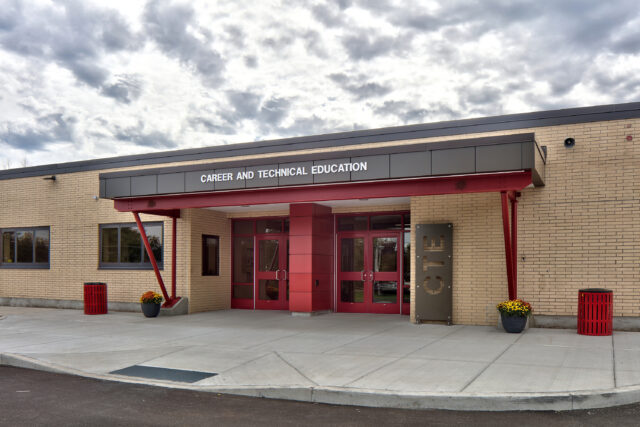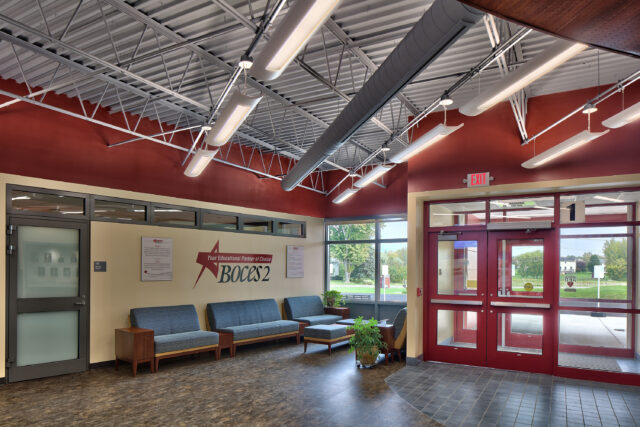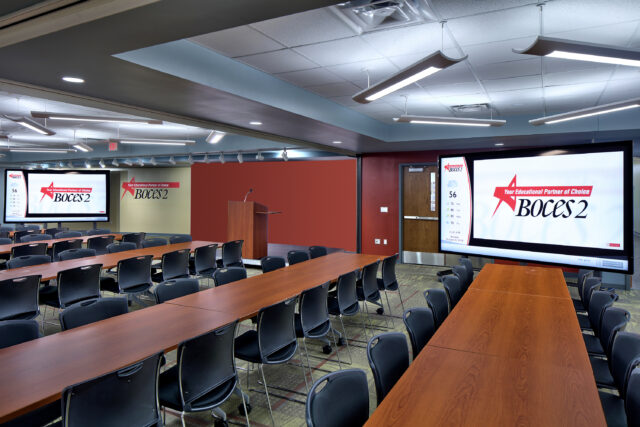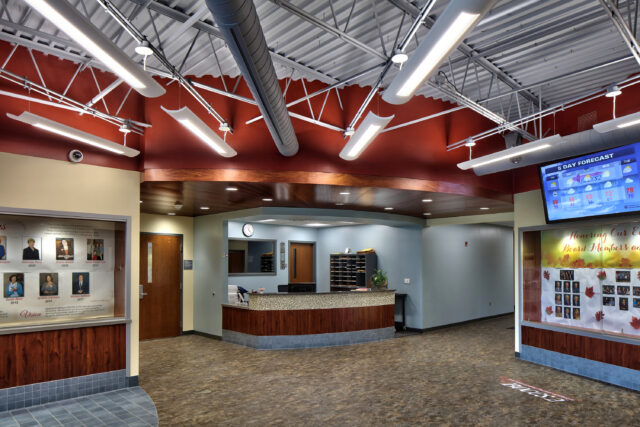 Designing Specialized Learning Environments
This project was unique – with 33 different courses represented in three separate building, LaBella was challenged with creating a stimulating environment while also catering to the diverse range of teaching spaces required as part of the program.
For example, our team designed learning environments and associated infrastructure to support culinary arts (i.e., large commercial kitchens), automotive technology, welding, electrical and HVAC, nursing, and cosmetology, among other programming. Classroom and lab spaces were designed with a variety of finishes, building systems, and equipment types to meet stringent program needs.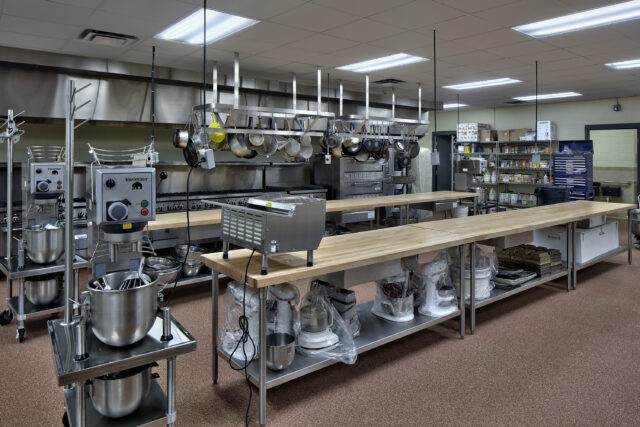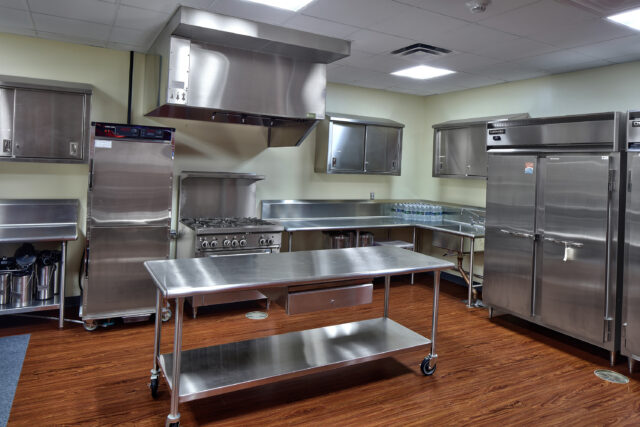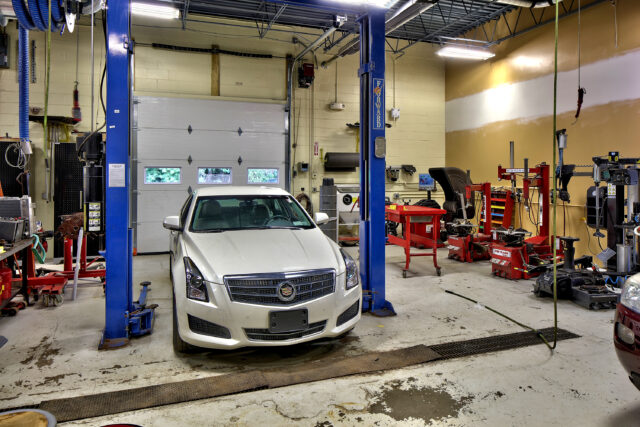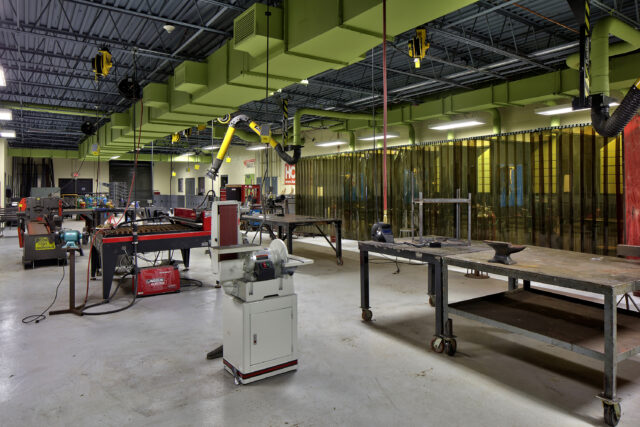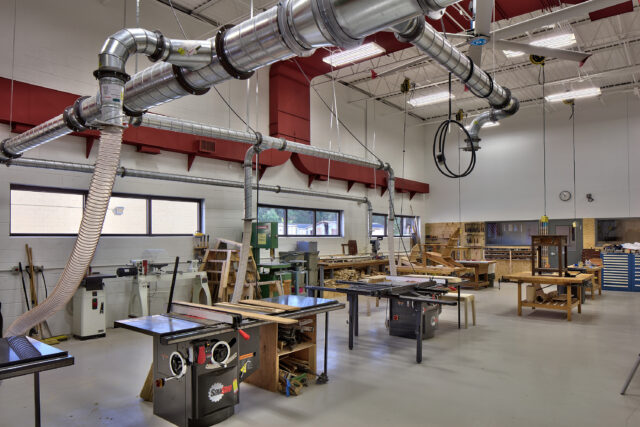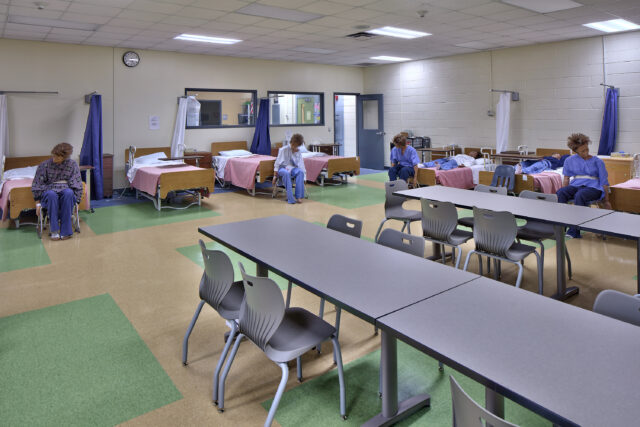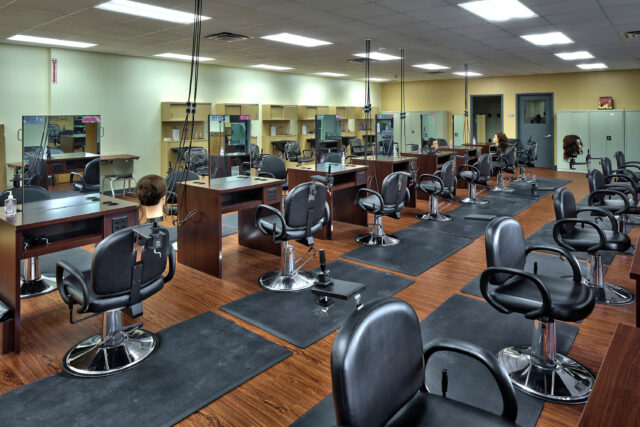 Designing Key Wayfinding Elements
A task of particular importance was to incorporate design elements establishing a common identity throughout the campus. To establish this identity and break down the scale of the buildings' lengthy and plain corridors, our team designed key wayfinding elements featuring color-coded finishes and monumental wall graphics showcasing students at work.