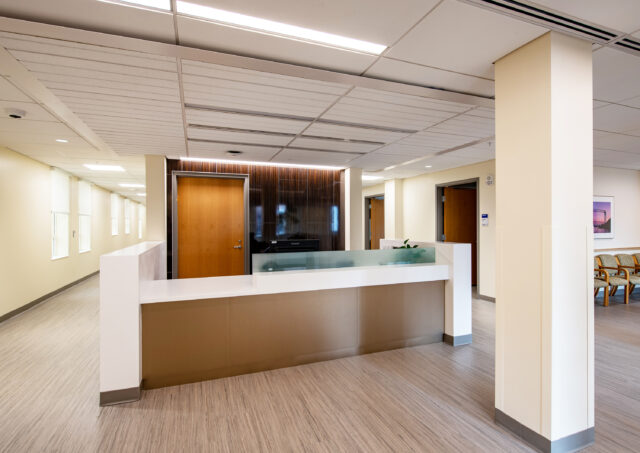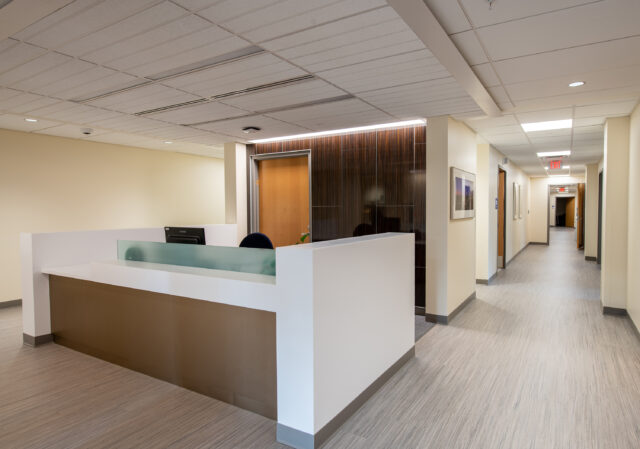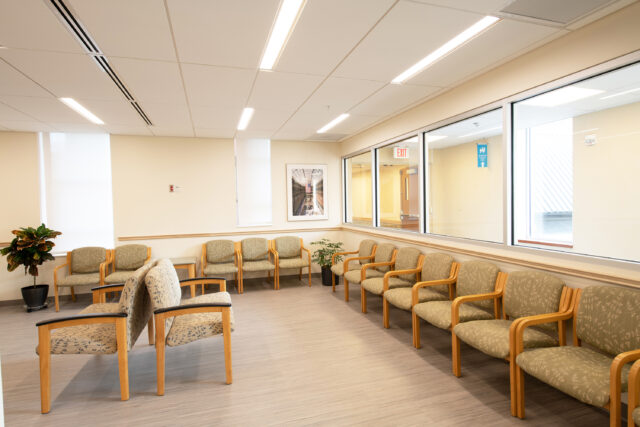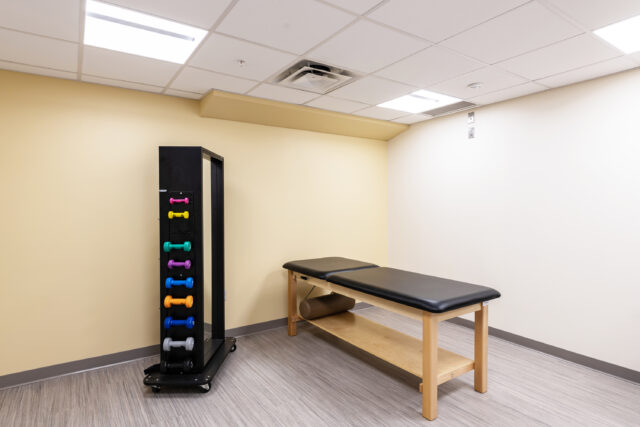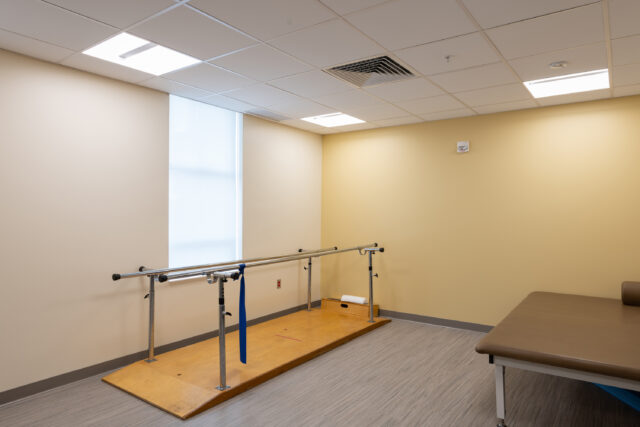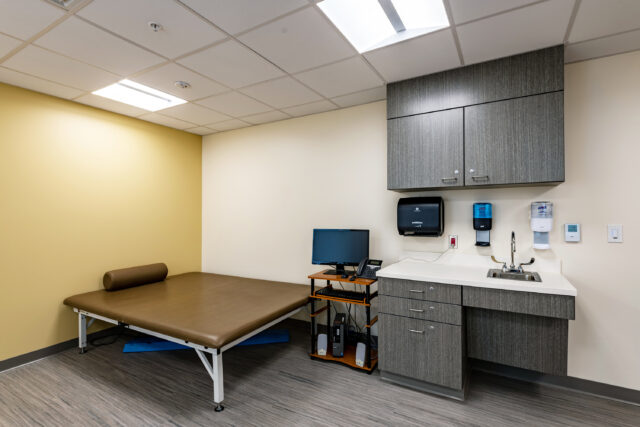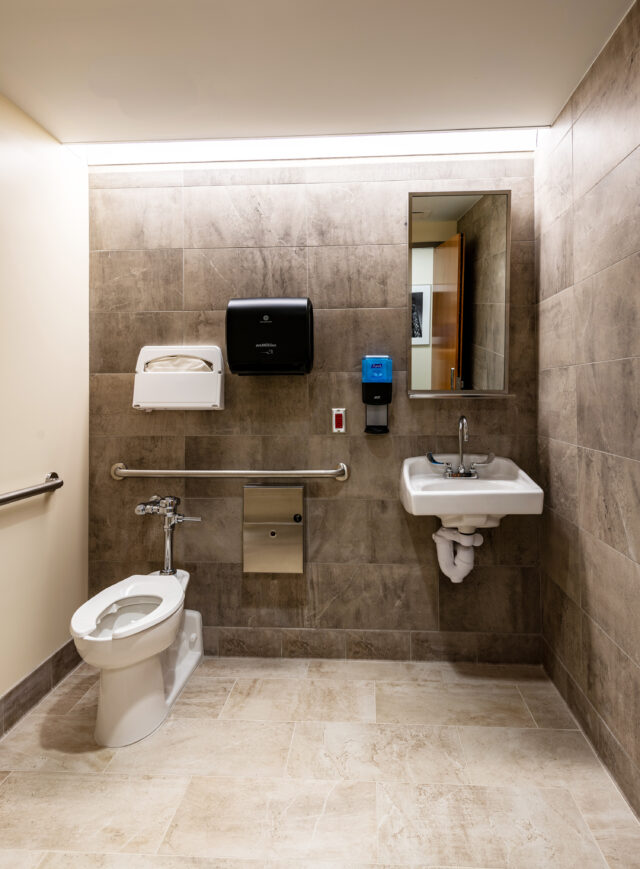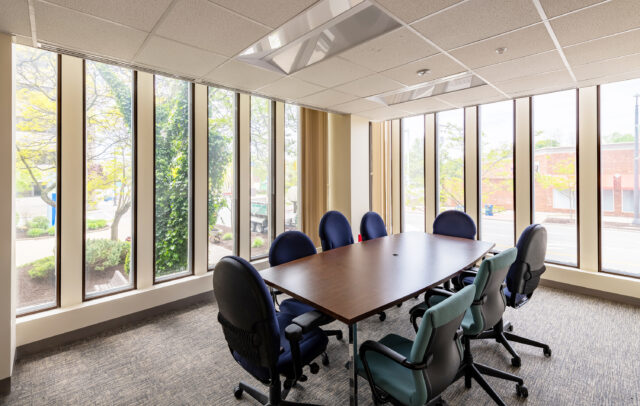 Old Brooklyn Campus Reconfiguration – Functional Electrical Stimulation Renovation
Modern Therapy Design for a Nationally Recognized Rehabilitation Center
MetroHealth's Old Brooklyn Campus is being reconfigured to make room for a new joint venture with another national healthcare system on the campus.
This project, which served as an enabling project for the larger campus reconfiguration, involved the renovation of 20,000 sq. ft. of existing office space into new research laboratories, offices, and support spaces for the Functional Electrical Stimulation (FES) Department at the Old Brooklyn Campus location.
Occupying two floors, the project included 2,000 sq. ft. of fabrication shop space, 4,600 sq. ft. of research laboratory space, and over 1,000 sq. ft. of clinical laboratory space, as well as exam rooms and offices. The project also included a state-of-the-art Gait Lab that utilizes the latest pressure plate and motion capture technology.
The overall design incorporates some of the most modern functional electrical stimulation techniques and therapy spaces focused on treating patients who have suffered strokes, spinal cord injuries, and other neuromuscular impairments.
Due to the overall schedule of the reconfiguration project, the FES Department renovation project had a very compressed design schedule and required extensive coordination with the users and other stakeholders in the building.