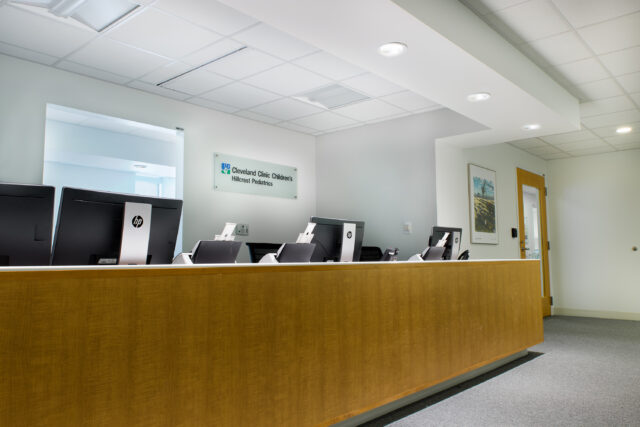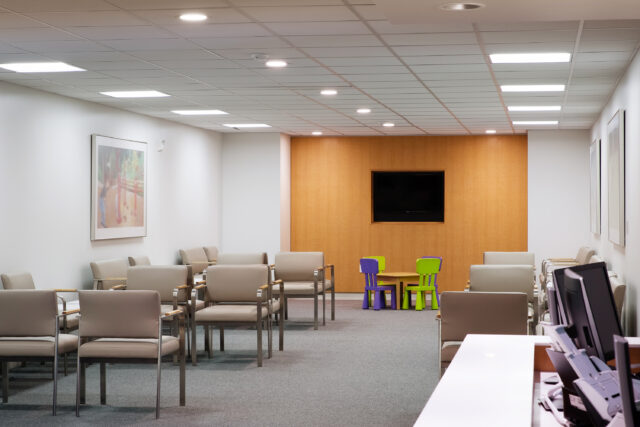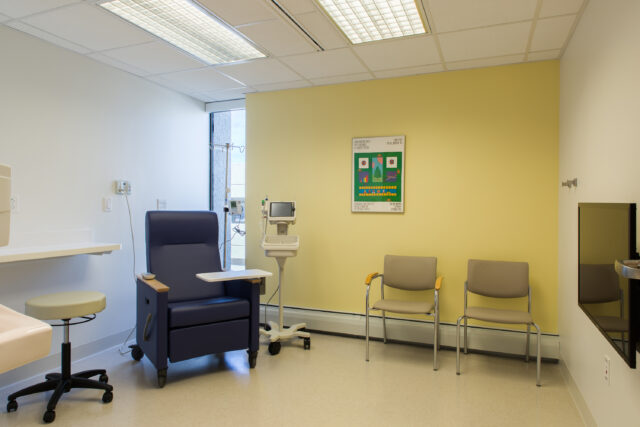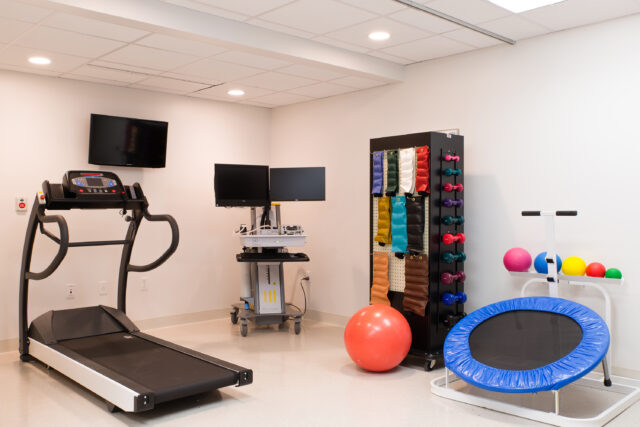 Hillcrest Hospital Pediatrics Consolidation
Consolidation of All Outpatient Pediatrics Services Into One Multi-Modal Clinic
The Cleveland Clinic's Hillcrest Hospital is home to the highly sought Women's Health Birthing Center. Once the newest patients arrive, Hillcrest Hospital offers a broad range of pediatric outpatient services across multiple locations within the hospital as well as at various outpatient buildings.
Seeking to bring these specialties into a single clinic, Hillcrest Hospital's medical office building was tapped as the site for a new pediatric program consolidation intended to provide more efficient delivery of services and increase patient satisfaction.
The scope of work for this project involved a full remodel of the second floor of Hillcrest Hospital's medical office building to accommodate the complete consolidation of all Cleveland Clinic Children's Hospital outpatient functions, including the following:
Community Pediatrics
Cardiology
Hematology
Endocrinology
Infusion and Chemotherapy
Be Well Kids Clinic (Bariatric)
Physical Therapy
Behavioral Health
A Procedure Room
A Full Pharmacy
7 Multi-Specialty Rooms
All Required Support Spaces for All Specialties
With more than 20 pediatric specialties and over 40 different specialty providers under one roof, the new Hillcrest Pediatrics suite offers an outpatient care experience unlike any other and serves as a model for future outpatient services at the Cleveland Clinic.