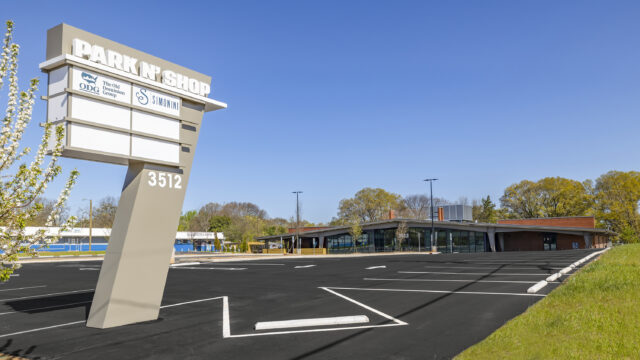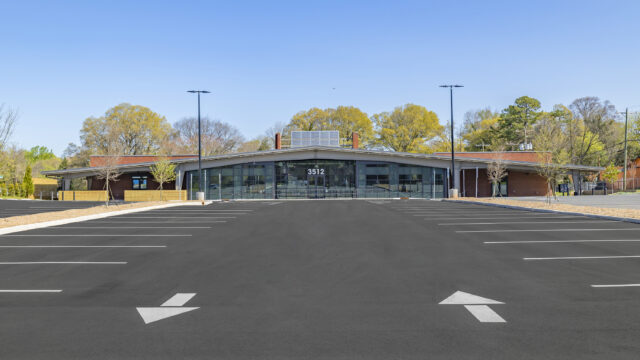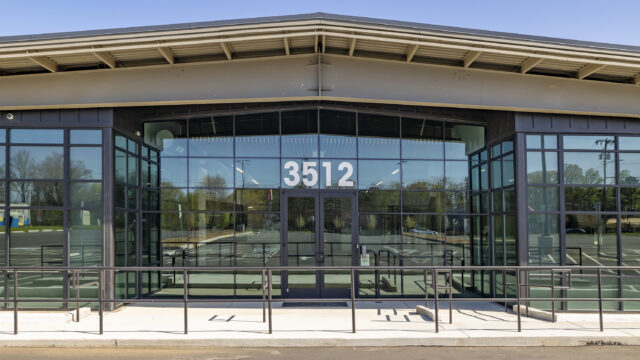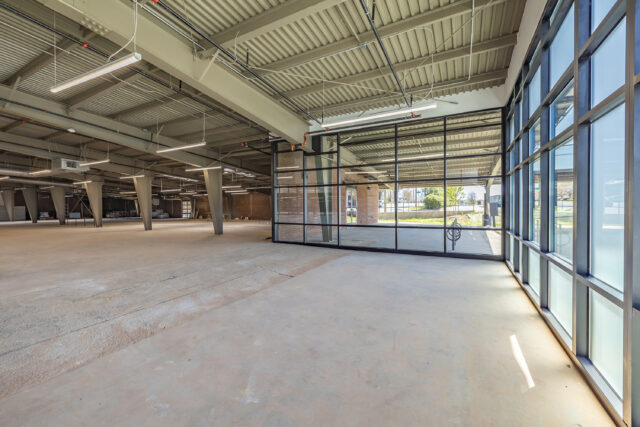 Park 'n Shop Office Conversion
Breathing New Life Into an Old Building While Honoring the Existing Iconic Structure
A former grocery store on Wilkinson Boulevard that has sat vacant for years will soon be upfitted into new office space. The building will be designed for up to five office suites but is flexible and could accommodate even a single user.
The Park 'n Shop on Wilkinson was one of the city's busiest grocery stores at its peak, with a favorable location on a main thoroughfare in Charlotte. It was opened in the late 1950s by Charles Reid and drew shoppers from across the region. Park 'n Shop eventually became a small chain of grocery stores throughout the 1960s and 1970s.
With this renovation, our design team sought to retain and refresh the building's original charm and nostalgia factor. Our aim was to highlight the existing structure and introduce new elements that compliment – rather than compete with – what's already there. We recognized the original building was well set up for the demands of the modern workplace. Several spaces have outdoor patio amenities, and all tenants will share a centrally located common area.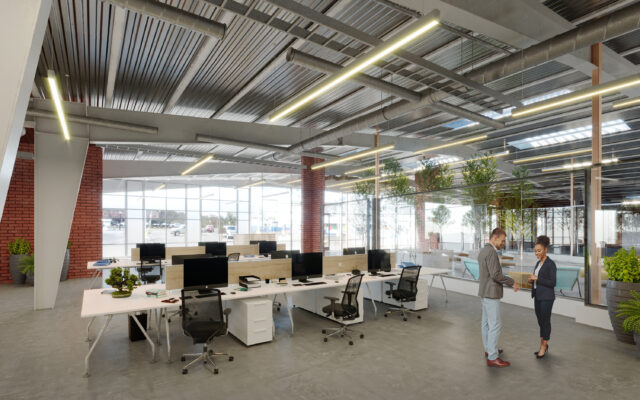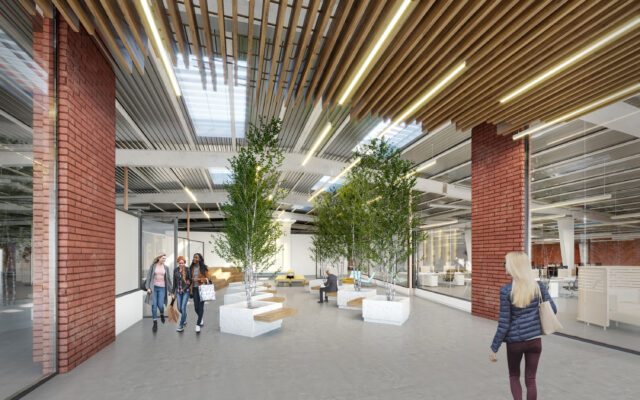 Image Gallery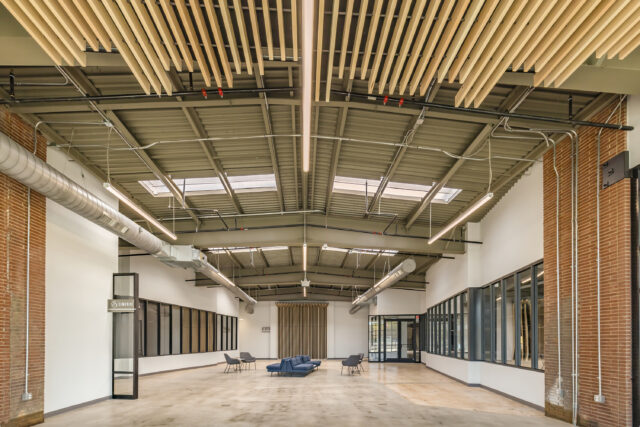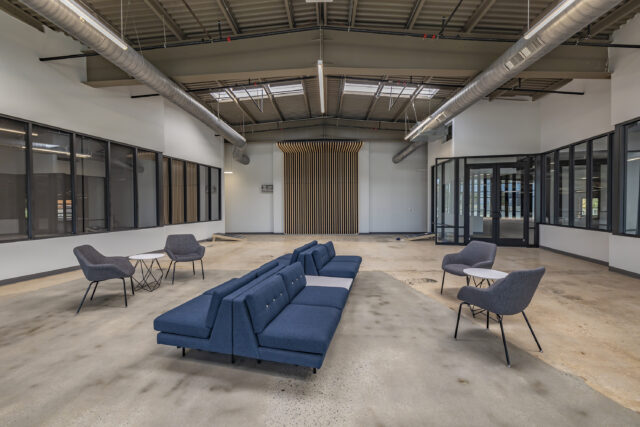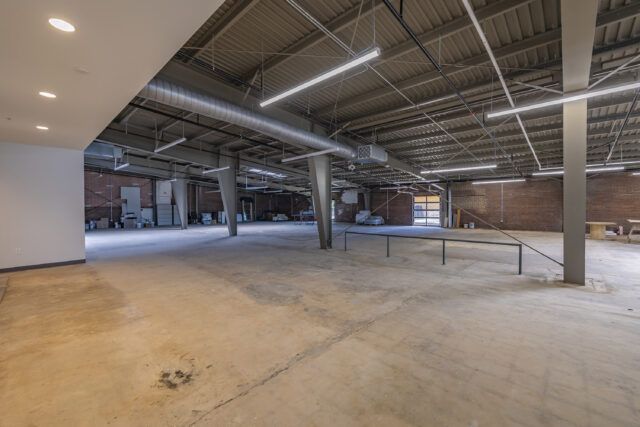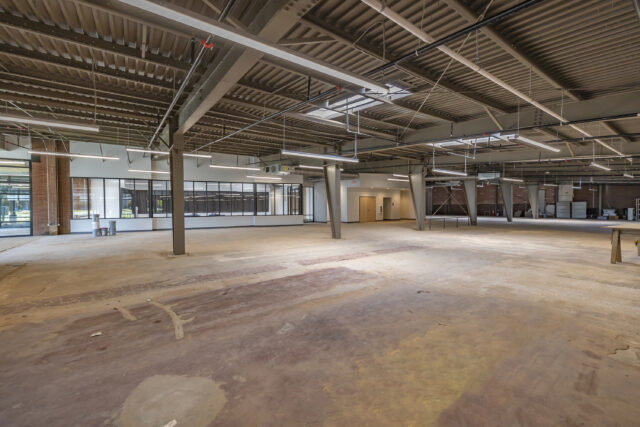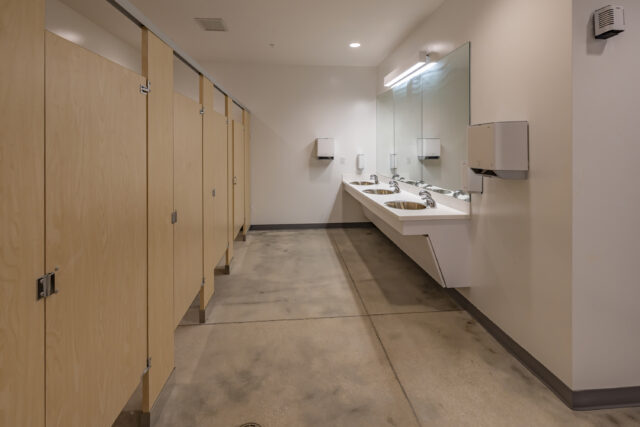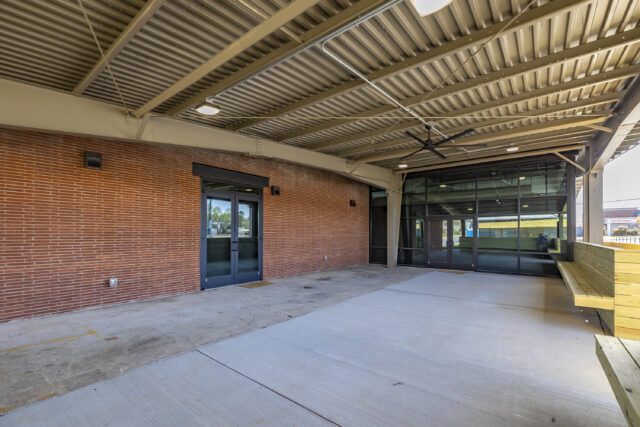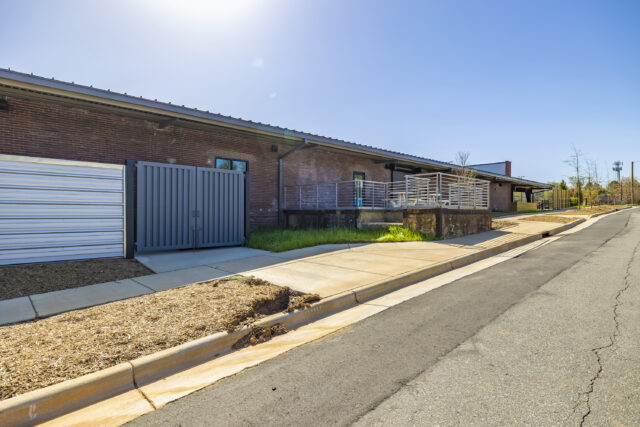 Featured Commercial & Mixed-Use Projects
View more