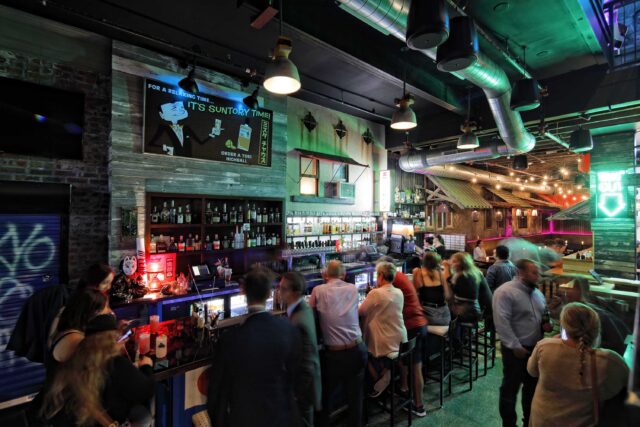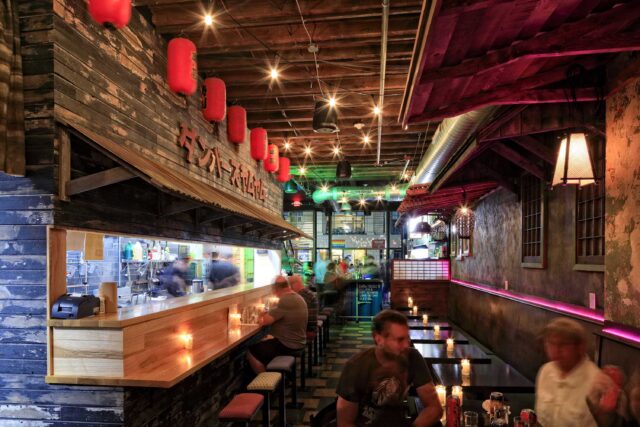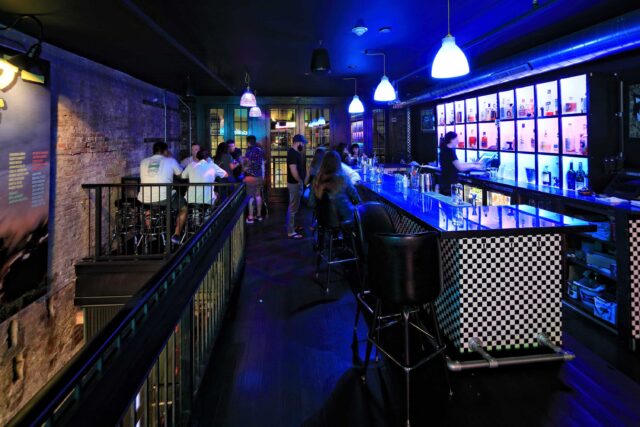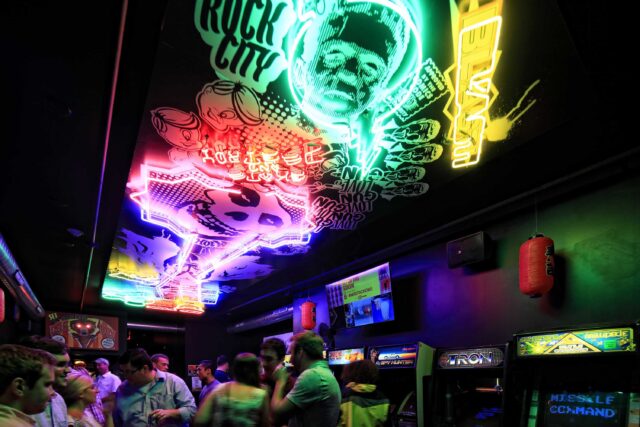 Misuta Chow's
Restaurant, Bar-cade Brings Tokyo City Vibe to Downtown Buffalo
Our team worked closely with Misuta Chow's' owners, Christi Allen and Johny Chow to renovate an existing Main Street storefront into a Japanese bar arcade. A circa 1900 multi-story storefront was selected by Misuta Chow's to create their vison for a Japanese-inspired restaurant and bar-cade. The narrow 18-foot-wide interior was a blank canvas with no remaining finishes from its original construction.
The design intends to mimic or replicate a narrow Japanese street with playful elements from 80s pop culture throughout. Colorful pendant and neon lights illuminate the upstairs bar and evoke Japan's famously bright digital advertisements. The two-story space features an open kitchen, restaurant seating for up to 40; a bar on the first and second floor with seating up to 80; and an arcade with pinball machines, classic arcade games, and skee-ball.
The two-level kitchen has prep area in the basement and an open concept on the first floor, allowing patrons to watch as their food is prepared and allowing kitchen staff to interact directly with customers. A new, open staircase invites patrons to the second level bar-cade, which features a ceiling mural above the arcade area that was created by a graphic artist in collaboration with a neon fabricator. In addition, the upper-level bar overlooks Main Street, providing patrons a dramatic backdrop of Downtown Buffalo.
Design elements evolved throughout construction, thereby allowing every decision to be considered in totality. The unique collaborations with artists, steel workers, and craftsmen allowed for all details to be thoughtfully constructed to meet the design intent and owners vision.
An Award-Winning Project
Misuta Chow's took home a Merit Award in the Local Firm/Local Project Category at the 2018 AIA Buffalo/WNY Design Awards!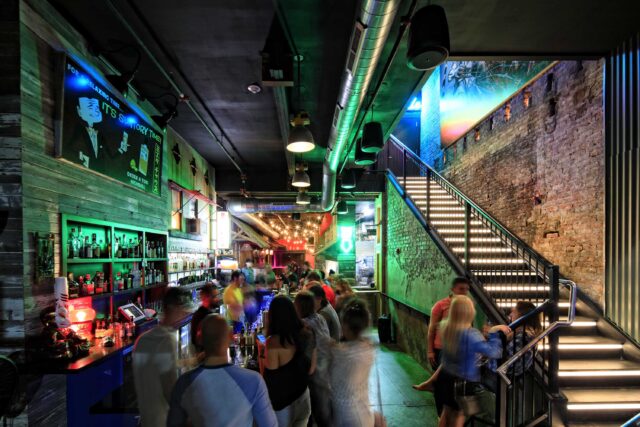 Featured Arts & Entertainment Projects
View more