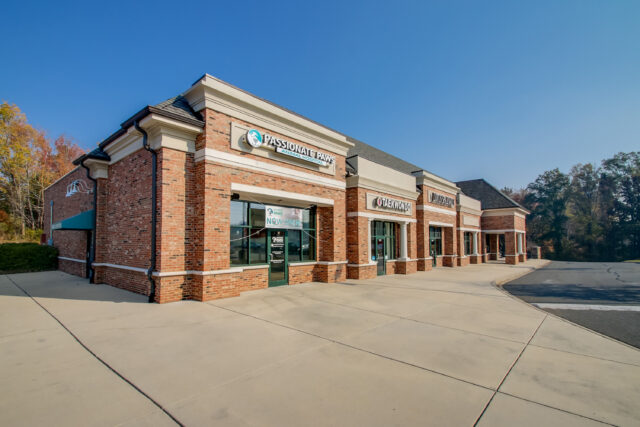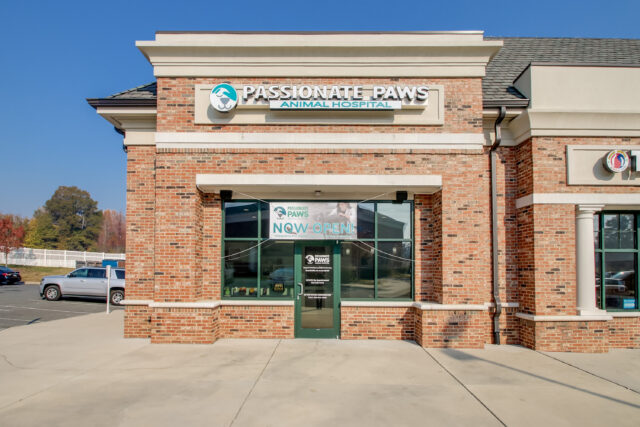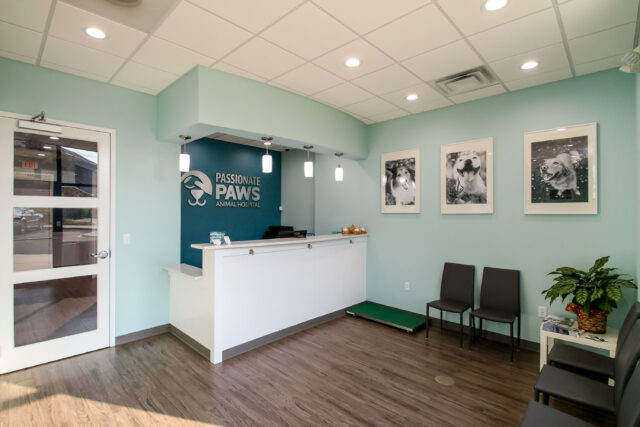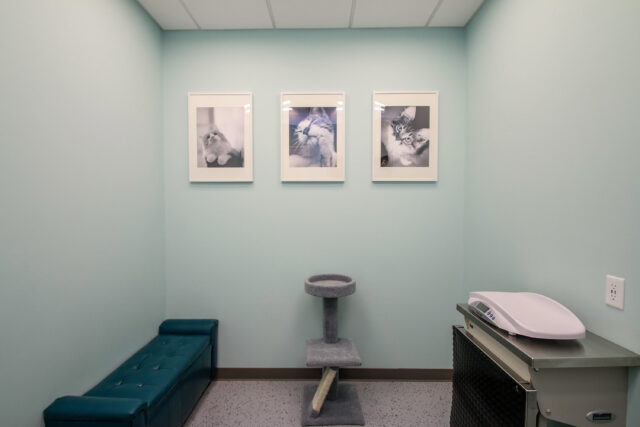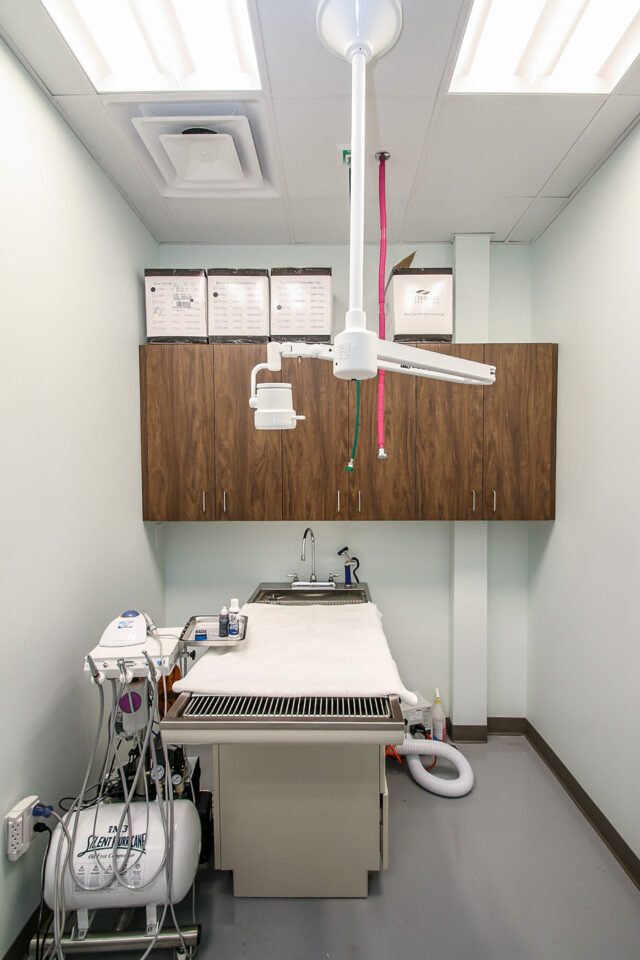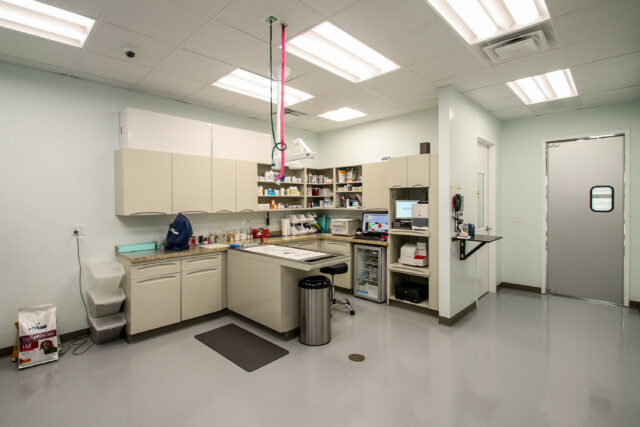 Passionate Paws Veterinary Hospital – Interior Upfit
Former Restaurant Renovated Into Friendly, Fear-Free Animal Care Facility
LaBella Associates transformed an existing 1,600 sq. ft. restaurant into a new veterinary hospital for Dr. Susan Bonilla, DVM, MS, CVA, CCRP, CACP. The former dining area was converted into a spa-like reception area where cats and dogs have separate waiting spaces. An aromatherapy candle burns to relax both pets and pet-parents alike. Soothing teal and white tones were used throughout the space to create an inviting and calming atmosphere.
The practice boasts a robust program for the 1,600 sq. ft. facility. Two of the three exam rooms are dedicated to dogs while the third remains strictly for cats. The practice focuses on being Feline Friendly and fear-free for all their patients, especially the cats. In addition to exam tables, Dr. Bonilla opted for orthopedic mats on the ground as she prefers to work on the animals level. A generous reception area along with a private office and restroom are also part of the facility's front-of-house area.
The hospital's back-of-house space features a private dental room complete with a digital X-ray machine, a dedicated X-ray room for the larger machine, and a surgery room. A laboratory and treatment area share a space across the way and a grooming salon is housed in the vary back of the space.
The colors and design of the space lend to relaxation for clients, and the floor plan is functional and efficient for Dr. Bonilla's desires. Animal's needs are met from the moment they arrive to the moment they leave, and pet-parents are able to enjoy the visit!