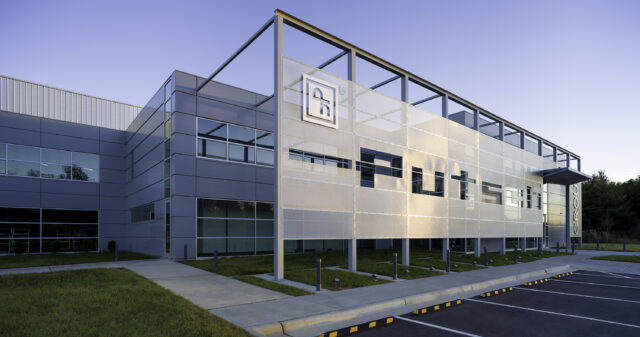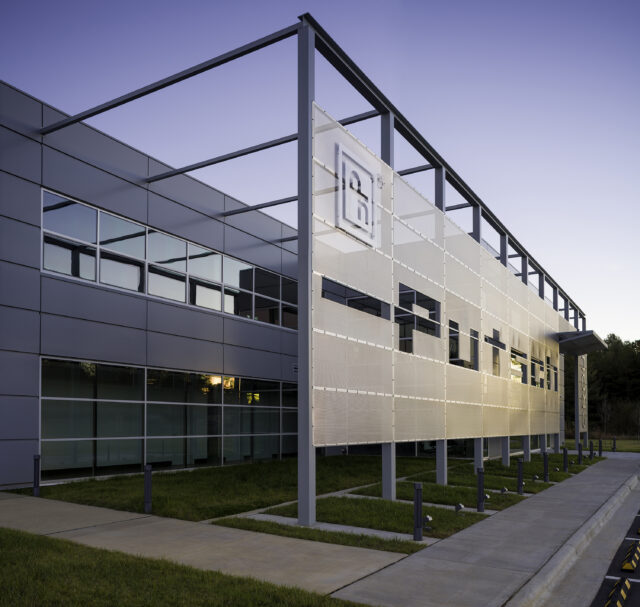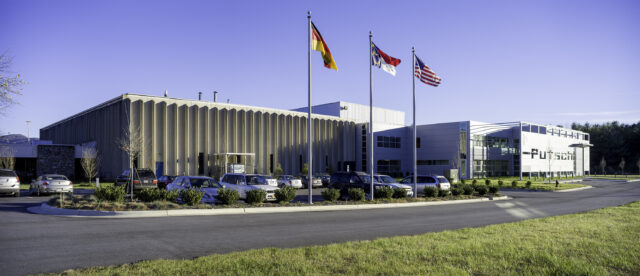 Putsch & Co, USA
Company Expertise Embodied in a Unique Design
The Putsch Group's new 13,000 sq. ft. headquarters, "the Machine in the Field," is designed to embody the client's expertise in producing industrial machinery for North American sugar, filtration and separation, root vegetable processing, and glass industries. The addition creates a fresh identity for the company and provides new offices, conference rooms, and factory worker facilities.
The interior was inspired by clean lines and precision of the machine. The lobby boasts a vertical metal scrim that recalls the exterior element, thus pulling the exterior to the interior. The interior scrim also provides a subtle screening element for the bridge used for employees to circulate to the café located on the second floor. The strategic placement of glass walls, windows, and open railings allows the space to expand into the landscape.
The client challenged our design team to maintain as much openness as possible throughout the space. The neutral color palette of the interior is warmed by the dark wood floor that covers most of the public areas and monumental stair. This high contrast between the walls and floor provided the client with the striking style they desired.