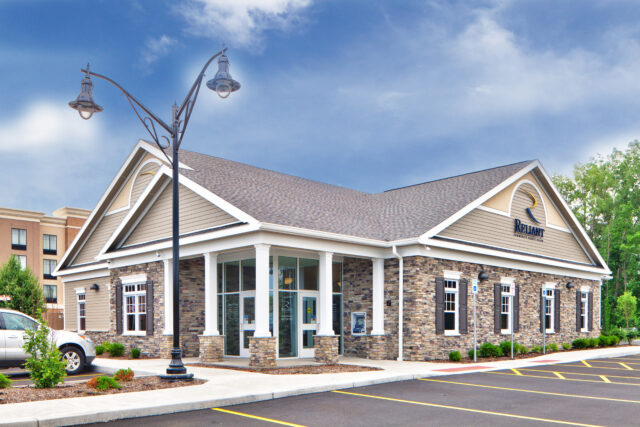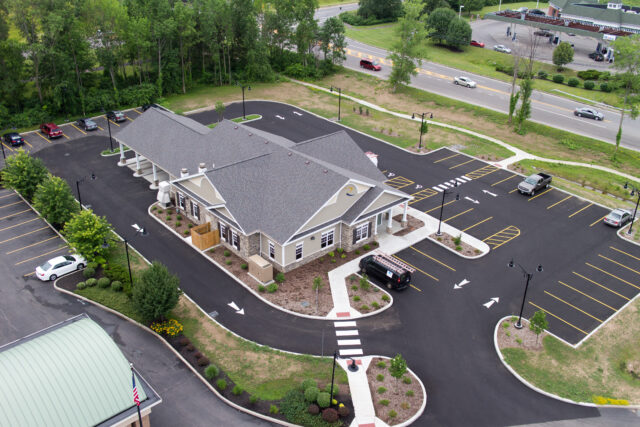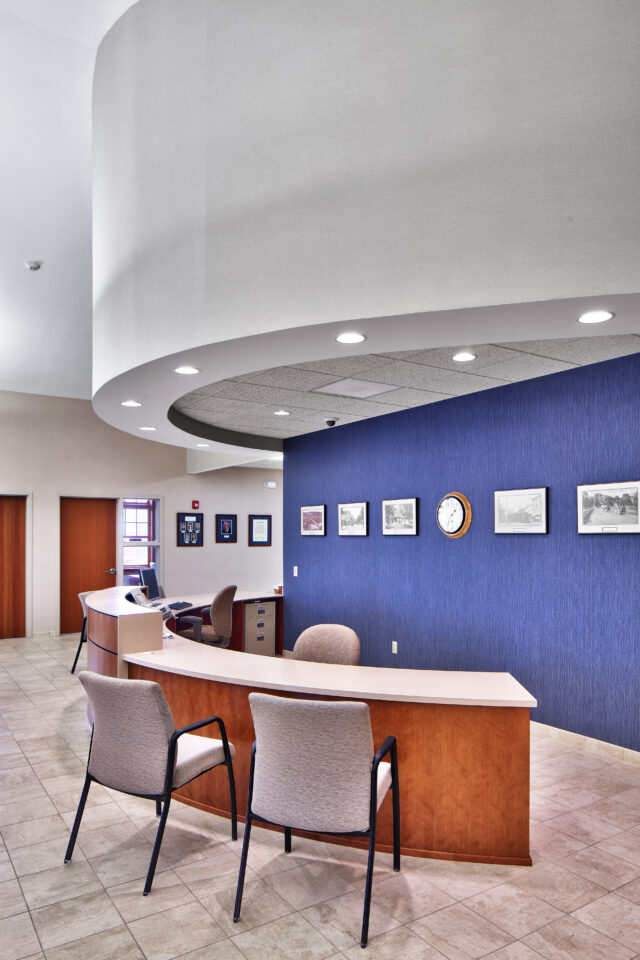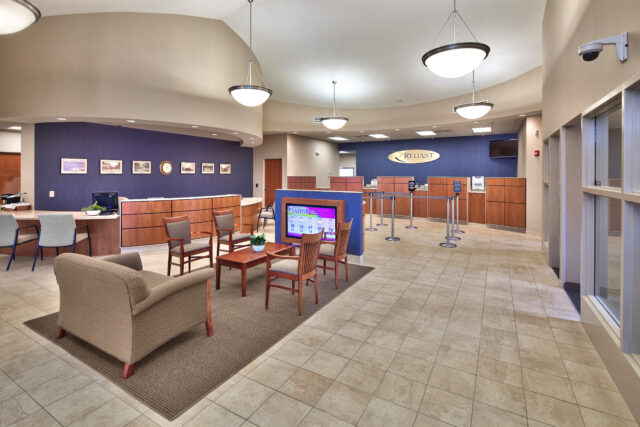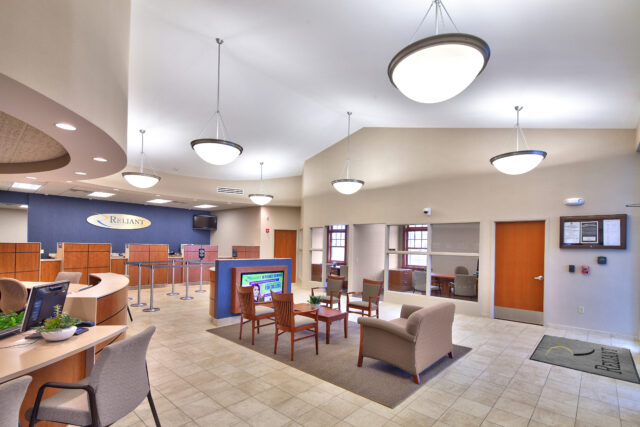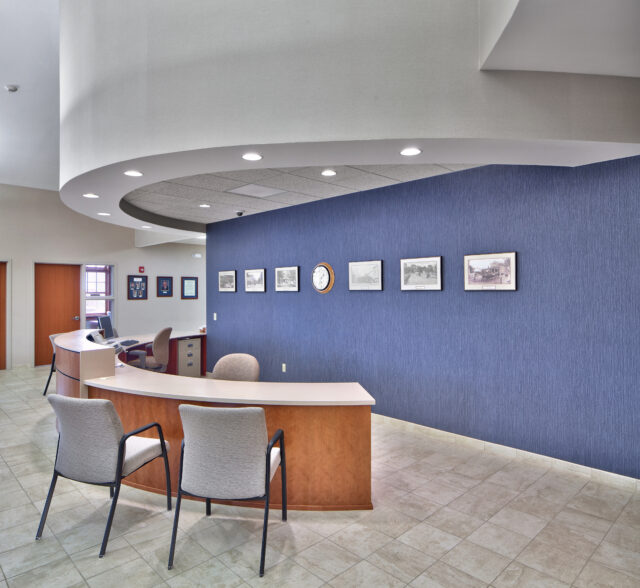 Reliant Community Credit Union
Reliant Community Credit Union Blends New Branch With Community Neighborhood
Reliant Community Credit Union (RCCU), headquartered in Sodus, NY, was looking to expand their services into Monroe County. Utilizing a site selected by the client, LaBella provided full architecture and engineering services for the design of a new community branch in Webster.
The 4,000 sq. ft. facility features four teller lines, a community conference room, and full member services. The branch offers two ATMs – a walk-up vestibule terminal and a drive-thru terminal – as well as two additional drive-thru lanes. LaBella worked closely with RCCU to select materials that were aesthetically compatible with both the surrounding residential area and the RCCU's brand image.
LaBella used 3D visualization throughout the design process to allow RCCU to easily visualize design options and make decisions quickly and confidently. Using 3D modeling, concerns such as security sight lines and camera locations can be easily tested and optimized.