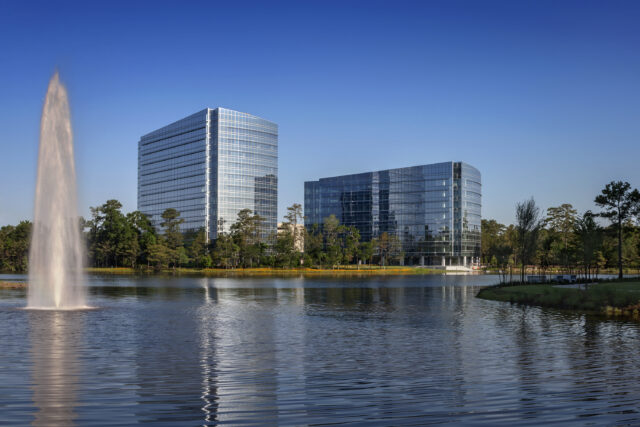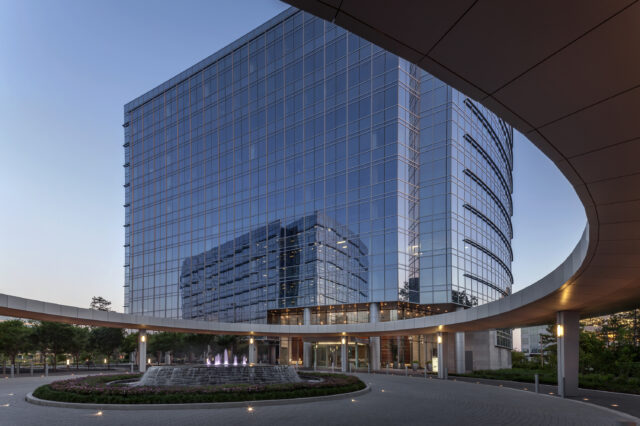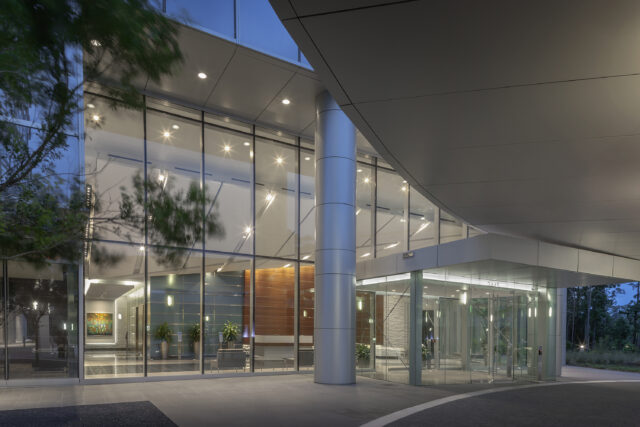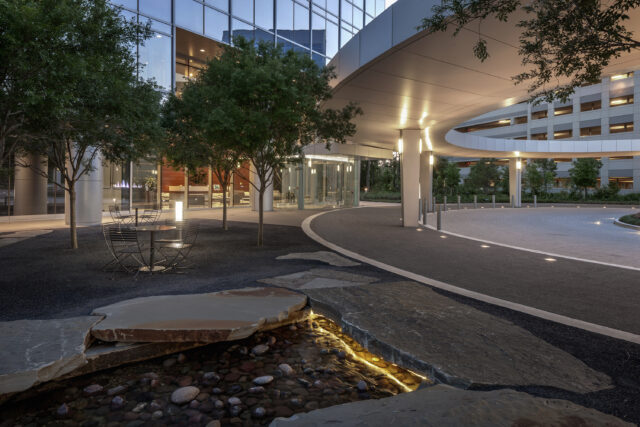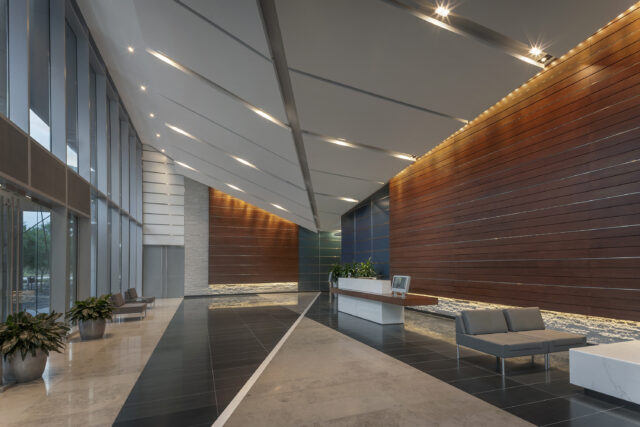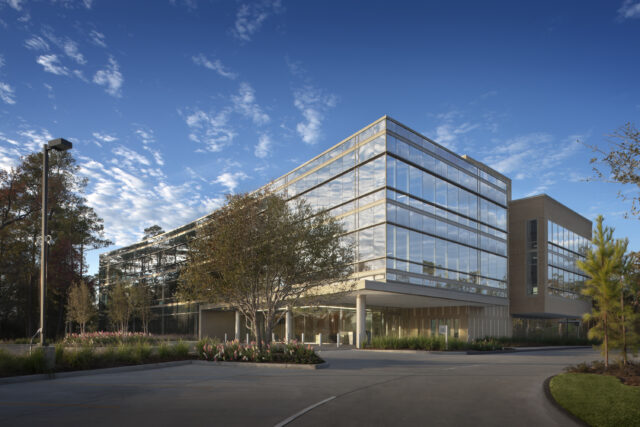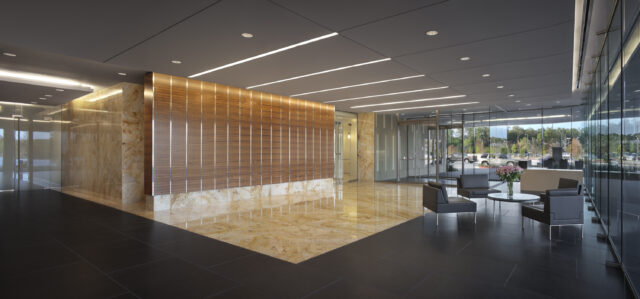 Research Forest Lakeside Corporate Campus
Designing to Maximize Superb Lake Views
The initial step was completing a master planning and design service for a 76-acre, heavily-wooded site fronting Lake Woodlands.
Research Forest Lakeside 2 is a 3-story, 66,000 sq. ft., Class A office building featuring lakeside vehicular access, full-height glass and 9-foot ceiling heights, forest preserves, and native landscaping.
Research Forest Lakeside 4, a 12-story, 297,827 sq. ft. office building, was the second of 8 new buildings to be built in the 77-acre, mixed-use development located on Lake Woodlands.