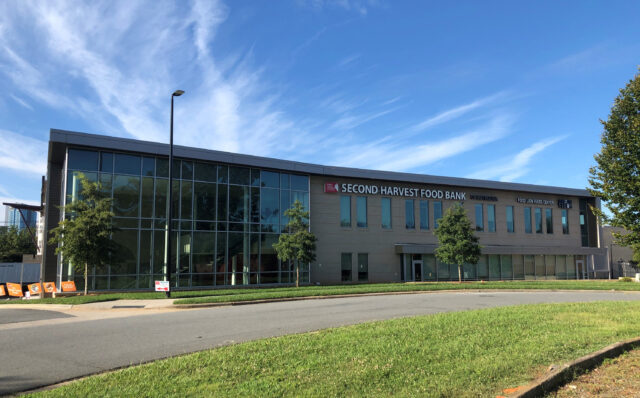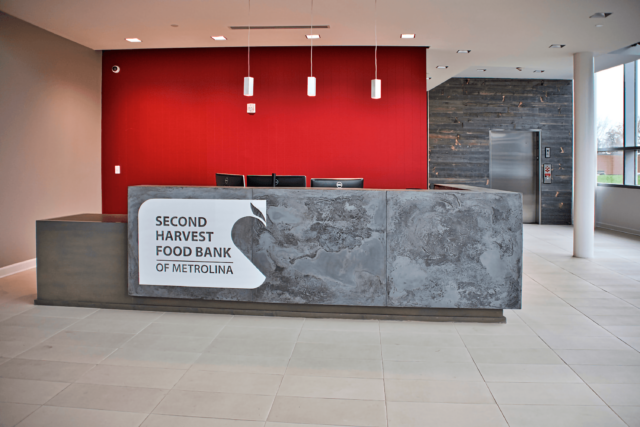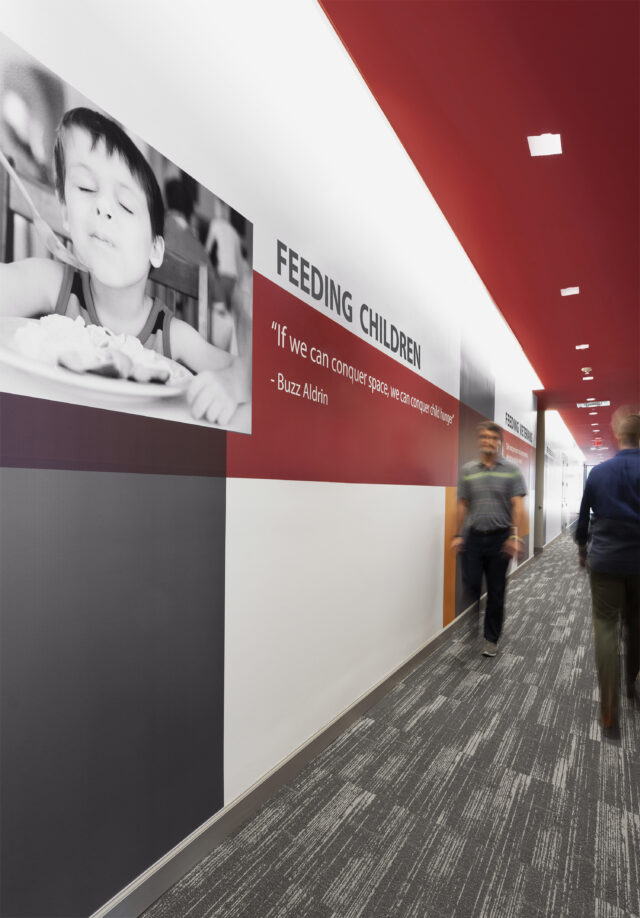 Second Harvest Food Bank
Designing Efficient Spaces to Serve Community Needs
Our team designed renovations and an expansion to Second Harvest Food Bank's existing facility. The new addition and renovations feature a warehouse expansion accompanied by a new loading dock that provides four functional dock locations, a relocated agency store, and other renovations to improve efficiency. Additionally, the project includes a new lobby and visitor center, a boardroom, and administration offices located on the second floor.
Project Goals
Add additional parking spaces to accommodate the truck fleet, employees, and visitors.
Increase warehouse storage space to accommodate growing demand for CVS, Wal-Mart, and Food Salvage.
Improve warehouse operations and efficiency.
Separate volunteer and forklift circulation for safety and efficiency.
Increase administrative office, conference, break, file storage, and work areas.
Provide a dedicated work area and storage for development operations.
Create a lobby space that will handle agency waiting.
Incorporate a separate IT room with climate controls.
Provide a volunteer center that will create a place for waiting, as well as education, orientation, and break areas.
Incorporate sustainable practices into the design of the new facility.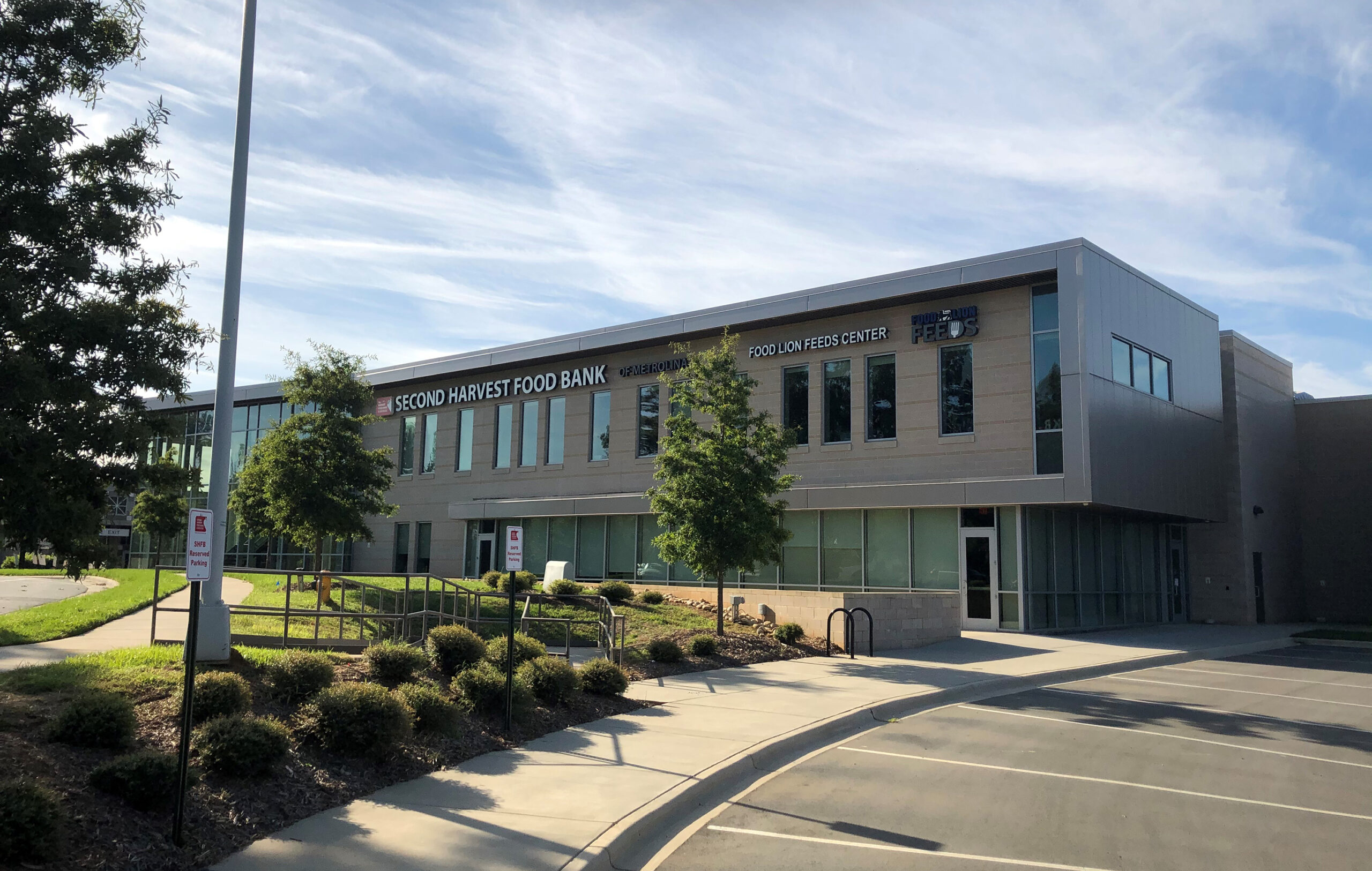 Featured Community Non-Profits Projects
View more