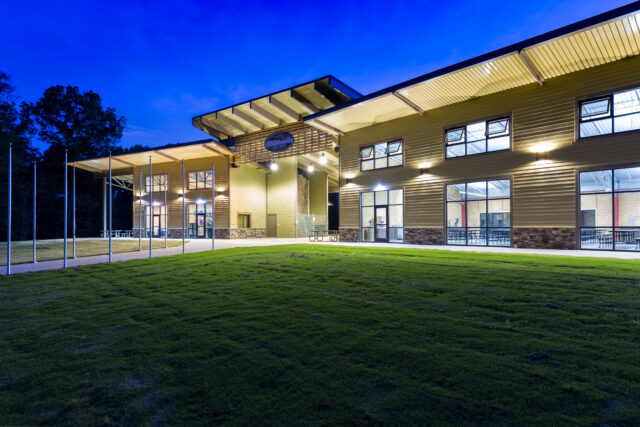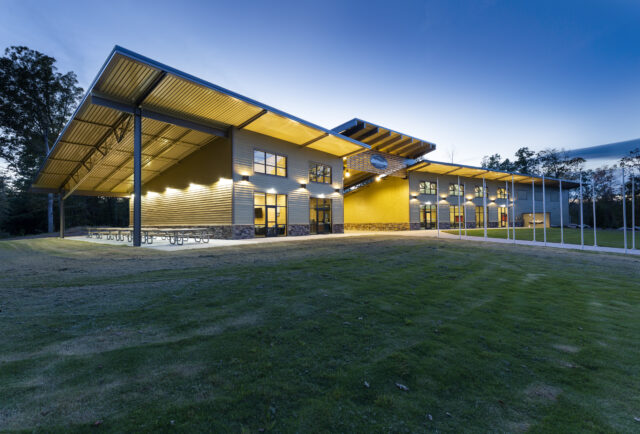 Mecklenburg Boy Scouts Camp Grimes
A Resplendent Rebuild for the BSA
LaBella Associates collaborated with the Mecklenburg County Council Boy Scouts of America to design a new dining facility at the Mecklenburg Scout Reservation, Camp Grimes.
The camp is located on 1,115 acres in the foothills of the South Mountains near Marion, North Carolina. After the original structure, built in 1974, was lost to a fire in the fall of 2016, the council needed to rebuild this vital, iconic part of the Boy Scout Camp.
The new 18,000 sq. ft. dining hall and education building is situated at the highest point of camp, boasting views of Lake Calhoun and the mountains beyond.
Low windows to the west provide natural ventilation, taking advantage of the prevailing wind; while high, remote-controlled windows to the east provide cross ventilation and natural light. In addition, efficient solar radiant floor heat will provide warmth during cooler months.
Architecturally, the structure features covered front and rear porches; a large, covered gathering area with a climbing wall; multiple shed roofs; and laminated wood beams. Construction began in August 2017 with final project completion in May 2018, just in time for summer camp.
The project was covered in the Charlotte Agenda.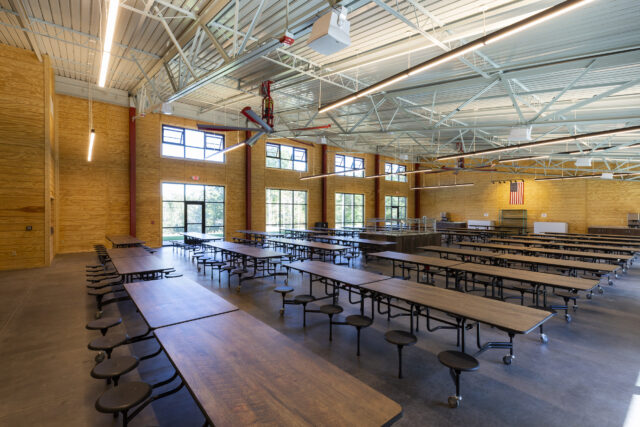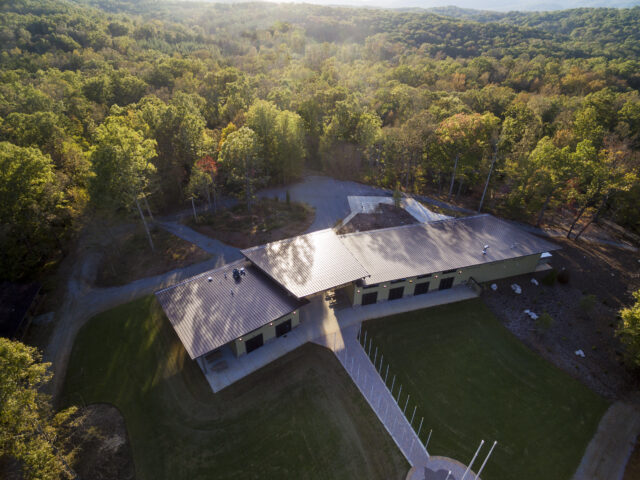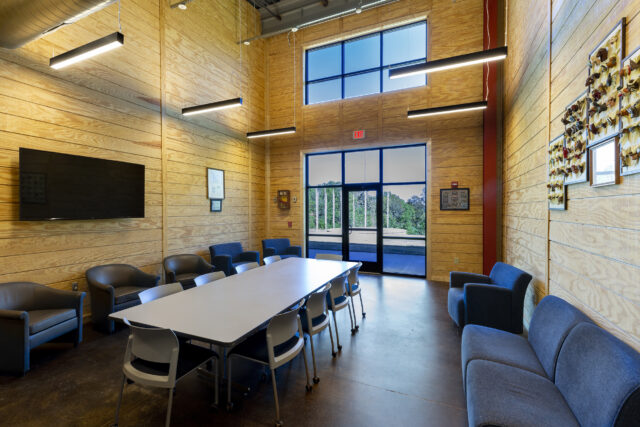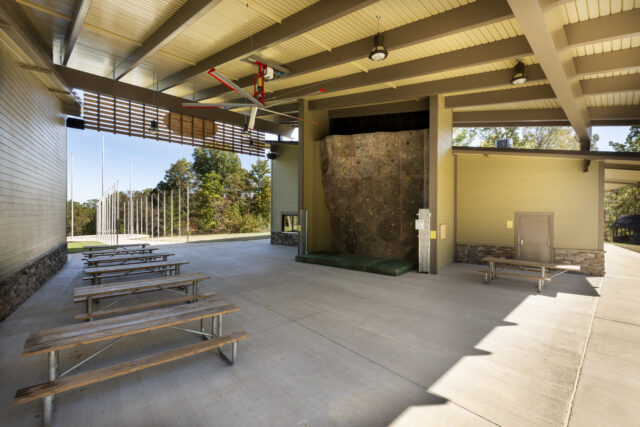 Featured Community Non-Profits Projects
View more