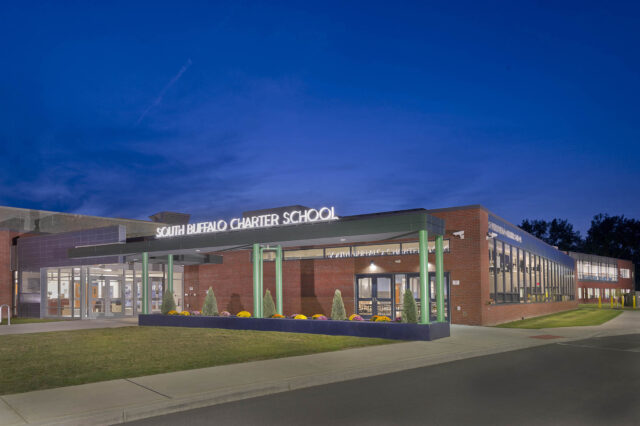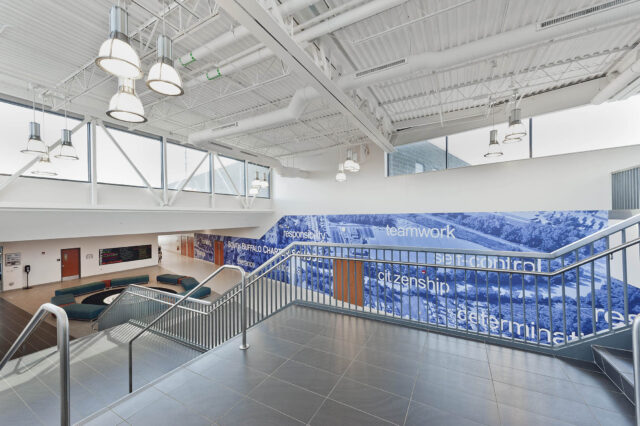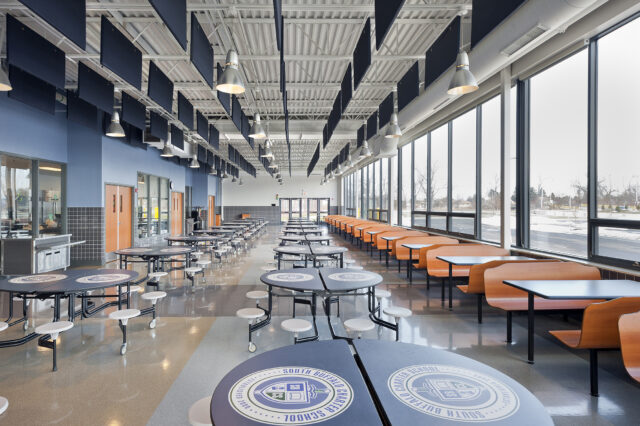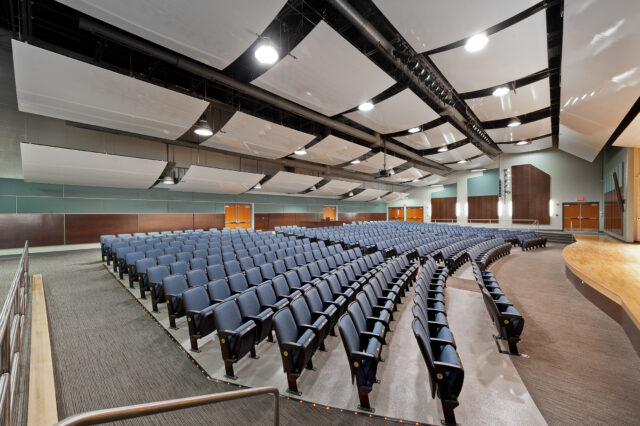 South Buffalo Charter School
NYS BCP Site Transformed Into Buffalo Charter School
South Buffalo Charter School is a new elementary charter school facility serving pre-kindergarten through eighth grade students. The site is located adjacent to the Buffalo River and was developed in conjunction with the New York State Department of Environmental Conservation Brownfield Cleanup Program.
This significant endeavor revives a vacant brownfield contiguous with a residential area of South Buffalo, transforming it into a beneficial part of the neighborhood fabric. The site plan was thoughtfully developed to address a series of concerns, including mitigation of localized environmental site conditions, providing safe interaction of pedestrians and vehicles, conservation of land for future use, and the local flood plain.
The building was innovatively and intelligently designed with simple materials and geometries to create a light-filled entrance lobby and durable exterior serving as a counterpoint to the natural setting. The school's amenities include a gymnasium, an auditorium, and a cafeteria organized around a two-story lobby, which also functions as the gathering and circulation hub for school day and after-hours activities.
A two-story classroom and support services wing is connected to the lobby. Classrooms are arranged in a basic, double-loaded corridor concept with centrally located support spaces, promoting efficient access in a simple organization.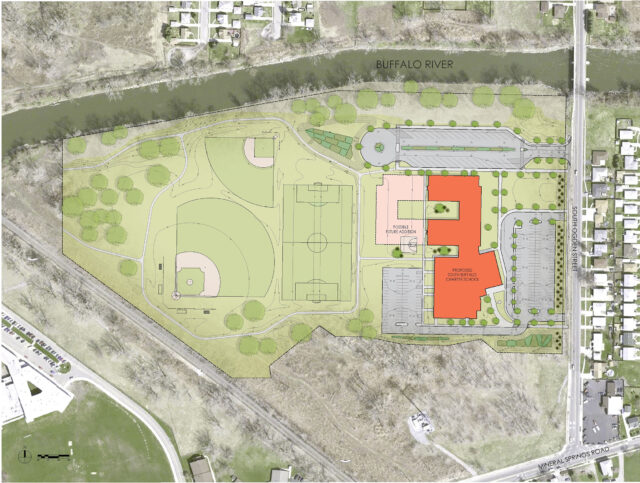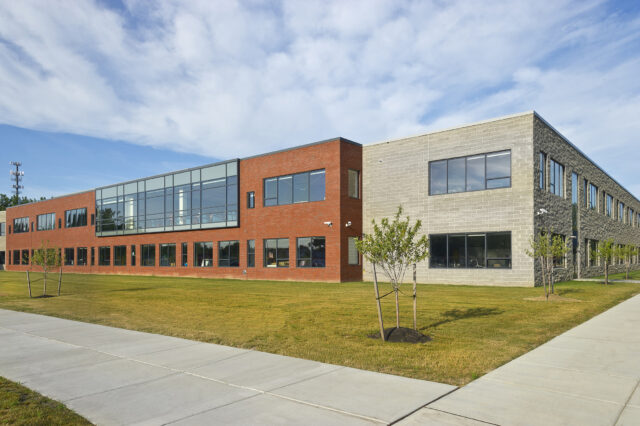 An Award-Winning Project
In 2015, the South Buffalo Charter School project received an Award of Excellence in Commercial Real Estate from the NAIOP Upstate New York Chapter.