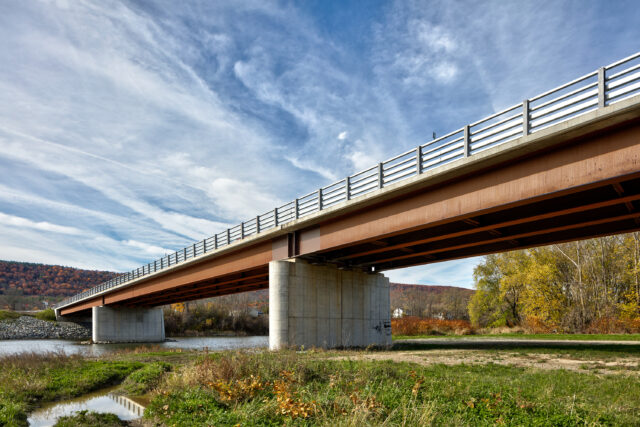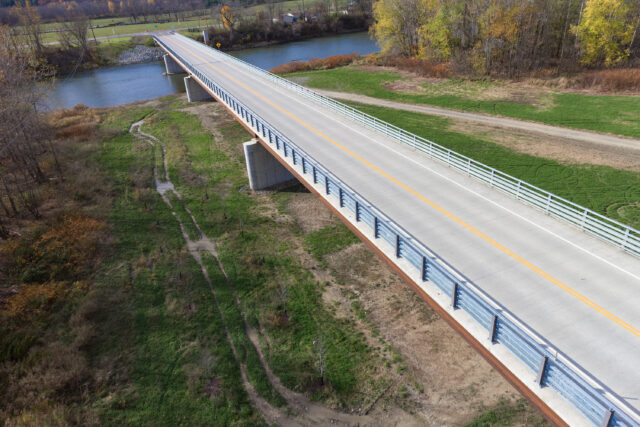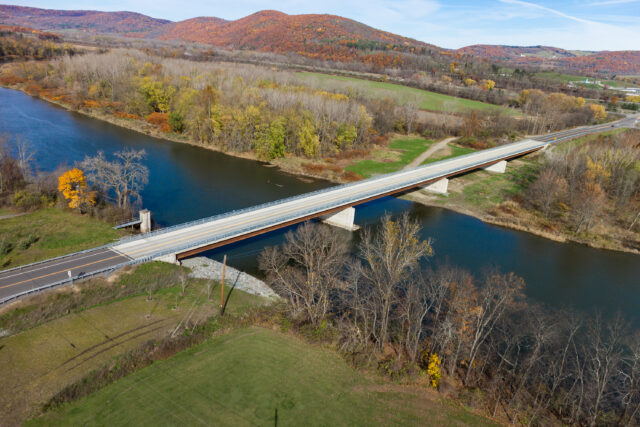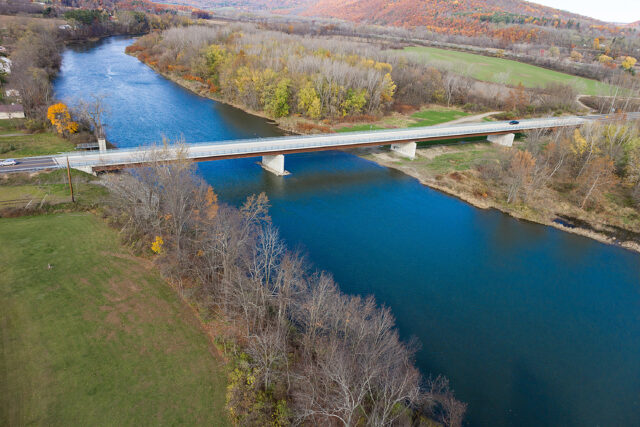 SR 427 Bridge Replacement
Bridging Excellence: NYSDOT Design-Build Delivers Best-Value Solution for Vital Interstate Crossing Over Chemung River
The objective of this project was to provide a best-value bridge replacement, delivered via the New York State Department of Transportation (NYSDOT) Design-Build Project Delivery Model, to replace an existing 800-foot-long, seven-span bridge over the Chemung River that is a vital part of the interstate interchange, a major river crossing in the area between New York and Pennsylvania, and part of a critical route during flooding events.
It was determined that the best value solution to replace the existing seven-span bridge was a new, four-span, steel multi-girder bridge that spans 200 feet in length and is founded on end-bearing piles supporting cast-in-place bridge substructions on a nearly parallel alignment of the existing bridge.
The design-build team committed to a one-season project, which was achieved by designing the new bridge as essentially two identical, two-span bridges. This allowed the team to focus on the design of one superstructure, one abutment, and one pier, creating efficiencies in the project schedule.
This approach, coupled with the new nearly parallel alignment, minimized the impacts to the environment, the Chemung River, adjacent properties, and the traveling public, as well as allowed the builder to take advantage of the existing bridge to place concrete for the bridge piers and bridge decks.