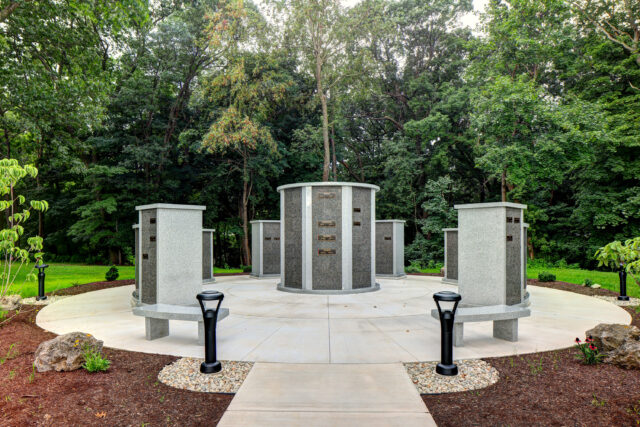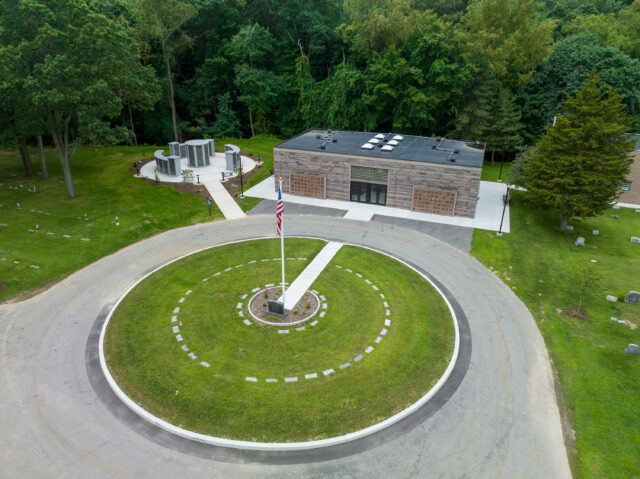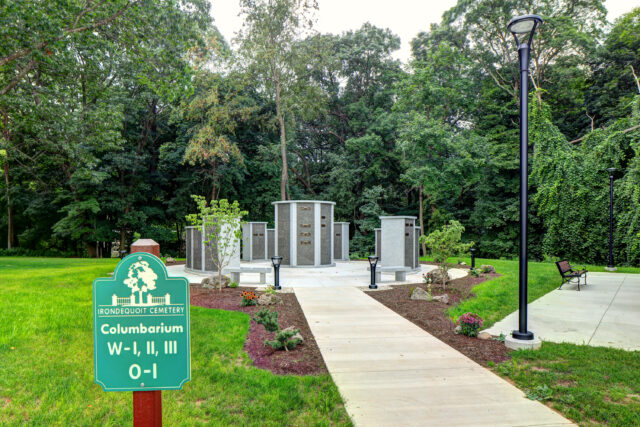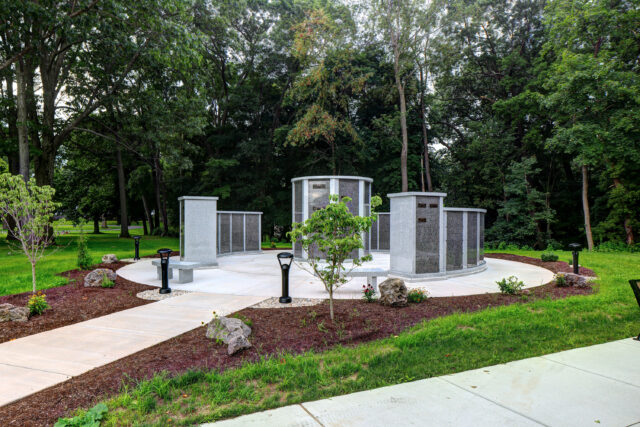 Town of Irondequoit Columbaria
Helping to Create a Beautiful Final Resting Place in Irondequoit, NY
The municipal cemetery in the Town of Irondequoit, New York, had been experiencing a shortage of affordable burial space in recent years. They turned to adding a columbaria to fill the need for more space. A total of 420 aluminum niches for storage of funerary urns were included in the four structures, each complete with a fixed polished granite door, bronze rosettes with stainless steel fittings, and lockable door.
LaBella designed this circular set of columbarium structures in a serene, wooded setting, providing more burial space at an economical cost. The project consists principally of the installation of four columbarium structures made of beautiful, polished granite manufactured in Canada and assembled upon arrival at the cemetery.
The project also incorporated concrete sidewalks, polished granite benches, exposed aggregate concrete sidewalks, a new flagpole, new granite curbing and asphalt pavement restoration, new decorative concrete landscape curbing, new light poles, and landscaping.