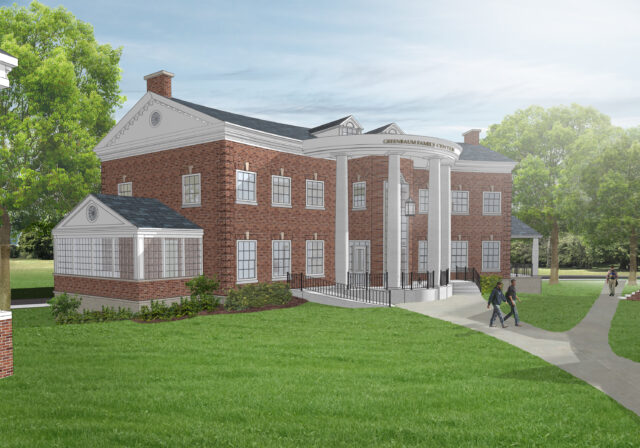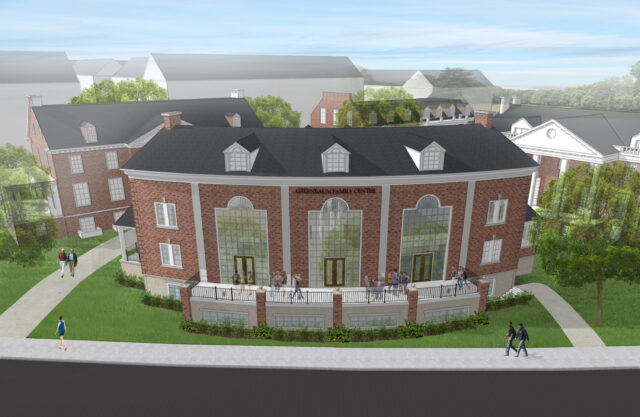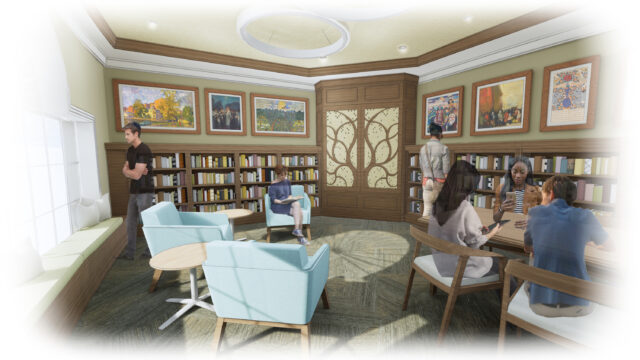 UR Greenbaum Center Conceptual Design
University of Rochester Welcoming Jewish Life
Acting as a community hub for the University of Rochester's Jewish outreach, the proposed design for the Greenbaum Family Center for Jewish Life provides a distinguished yet welcoming gathering space. Early in the process, LaBella Associates partnered with campus advancement, student representatives, and University of Rochester Hillel staff in a collaborative design session to create a unified vision for the new center. The results informed the entire design of the 10,600 SF building.
Located at the end of the University's Fraternity Row, the Greenbaum Center is situated in the core of student activity. Restrictive site parameters informed the design of the gently curving building envelope while the expanded western facade maximizes views. Exterior detailing in the dormers, windows, pediments and quoining mimic the vernacular of the adjacent Georgian Revival-style structures.
The project is centered along a symmetrical axis, with a two-story grand gallery at the heart of the building and two grand staircases to either side of the main entry. Jerusalem limestone and rich wood clad the walls of the gallery to evoke a sense of magnificence. The first floor additionally features a conference room and classroom, with a striking terrace connecting the three first floor spaces. Three large Palladian windows span the first and second levels to take advantage of the Westward view of the Genesee River. At the second level are staff offices as well as a student library. This space is home to the Center's Torah Ark, designed to have an Eastward orientation looking toward Jerusalem. At the river level below, two separate meat and dairy Kosher kitchens flank a large multi-purpose room for Shabbat dinners and other community events.