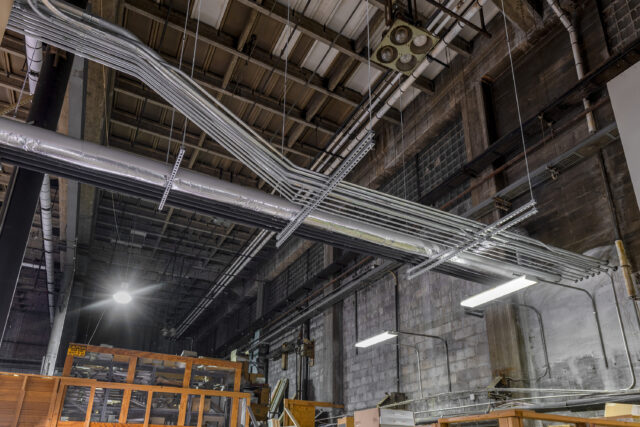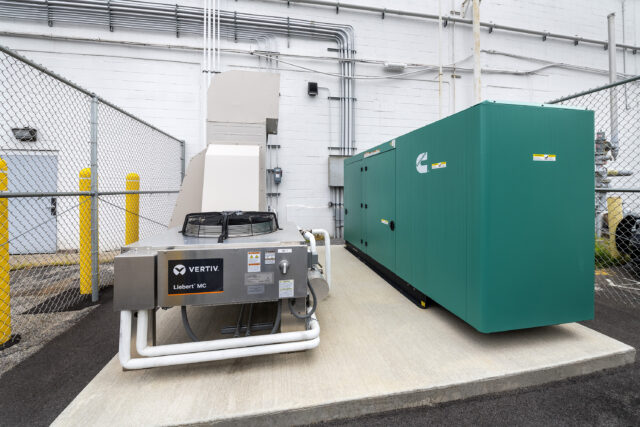 485 Cayuga Drive Back-up Data Center
New Air Conditioning and Generator Safeguards Airport's Backup Data Center  
The Buffalo Niagara International Airport (BNIA) needed to convert an empty 830 square foot, first floor space into a backup data center. An existing 2,466 sq. ft. office space above received new electric and lighting. New air conditioning and generator serves the backup data center.
A pre-engineered data rack solution was provided. This system consisted of eight separate cabinets integrated into one system. In addition to housing IT electronics, this system is equipped with self-contained cooling, back-up cabinet exhaust, self-contained fire protection, 40 KVA UPS with batteries and an overhead power distribution system.
The backup power system consisted of a natural gas 125-kW, 120/208-volt outdoor generator with weather proof enclosure. The existing grade was saw cut for a new concrete pad, concrete bollards surround by a chain link fence. Two automatic transfer switches were provided in the building to serve the data center equipment and the office space above.
Image Gallery