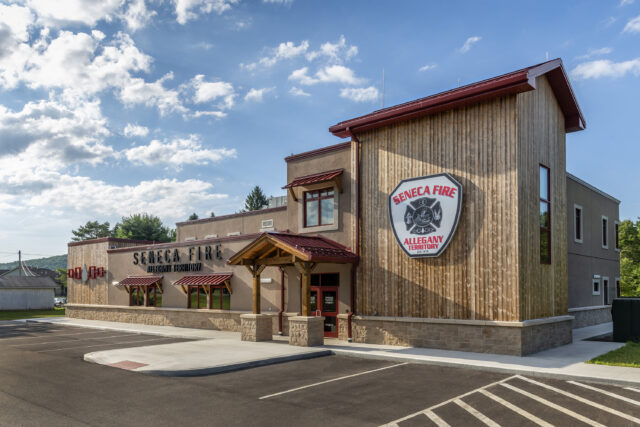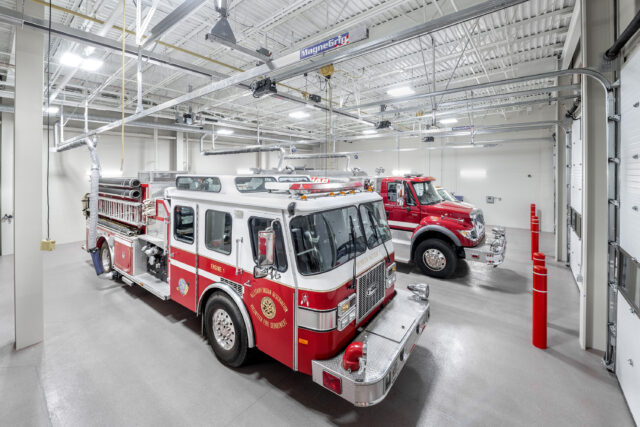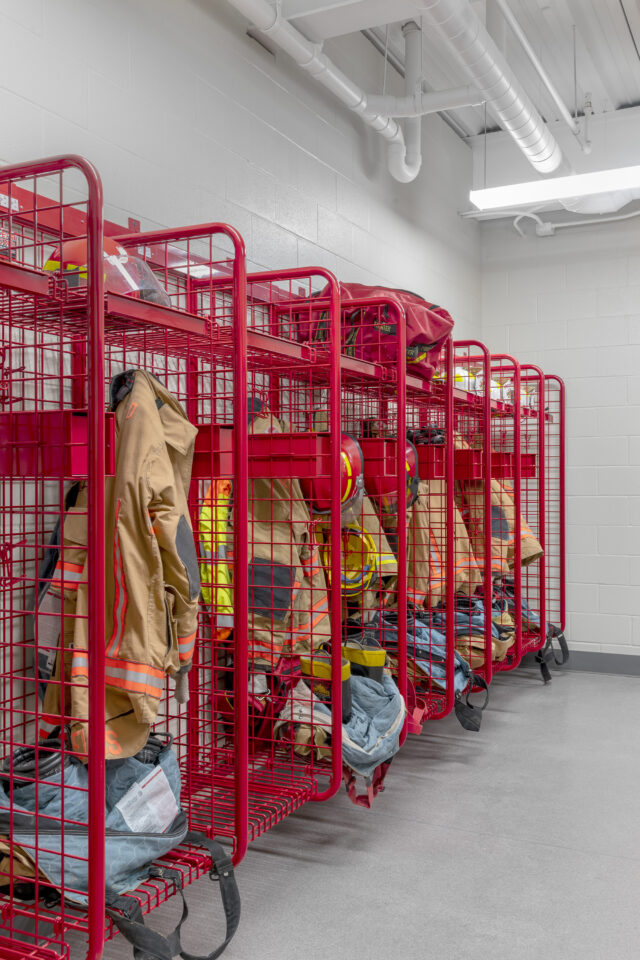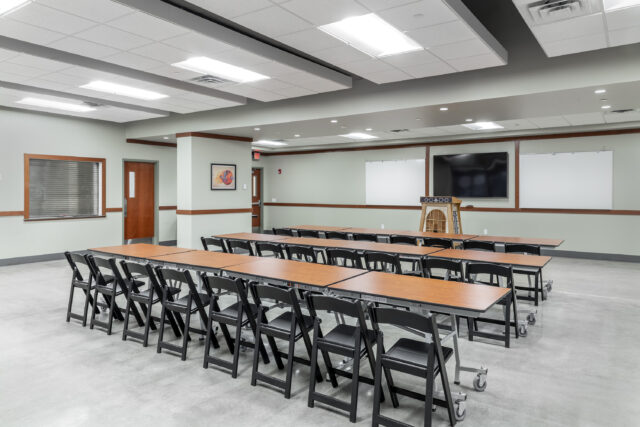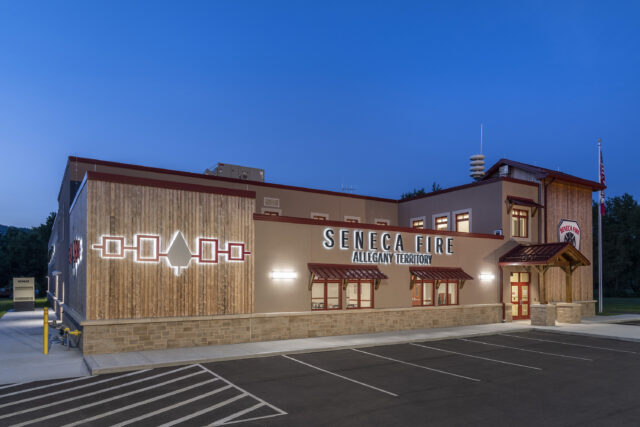 Allegany Fire Station
New Station for Volunteer Fire Department Provides Opportunities to Better Serve the Community
LaBella Associates was selected by the Seneca Nation of Indians to design a new fire station to replace the existing, outdated facility used by the Allegany Indian Reservation Volunteer Fire Department.
The goal for the new 17,500 sq. ft. fire station was to create a facility that could better serve the community for years to come, equipped with modern safety and security features while remaining humble amid its residential surroundings. Furthermore, the new facility was designed to allow the existing fire station to operate during construction on a very tight site.
The new station features a six-vehicle apparatus bay with a separate two-vehicle EMS bay, adequate storage, and meeting/classroom/banquet space with a commercial kitchen that is suitable for hosting trainings or community events. Additionally, the design also incorporated several features for fire training activities.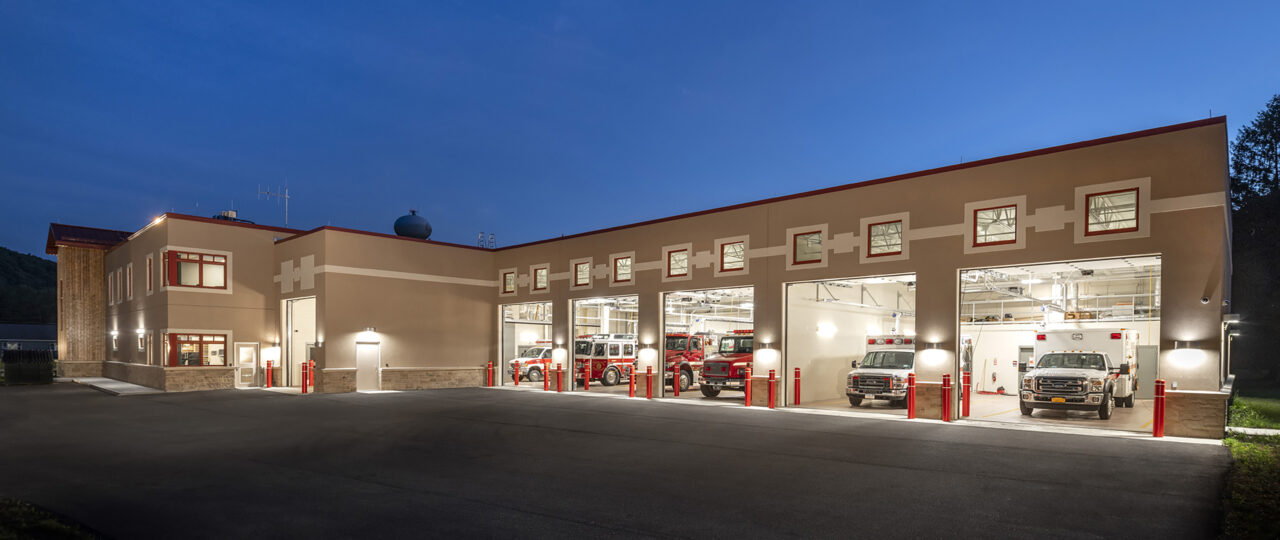 Image Gallary