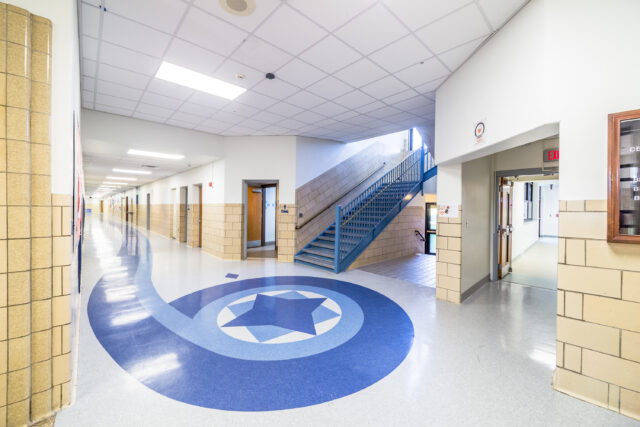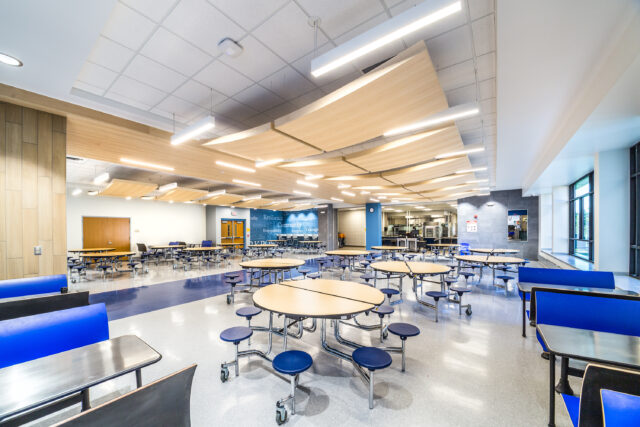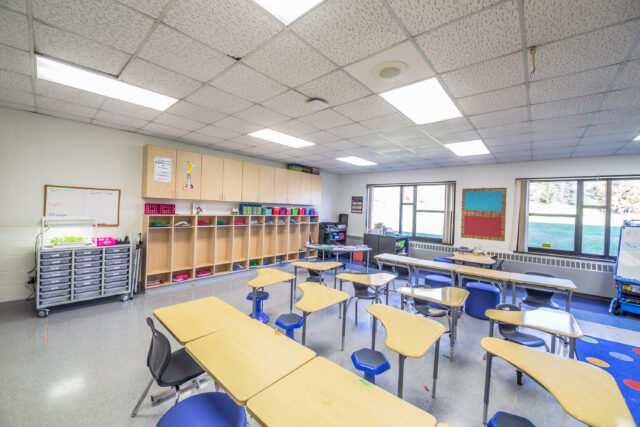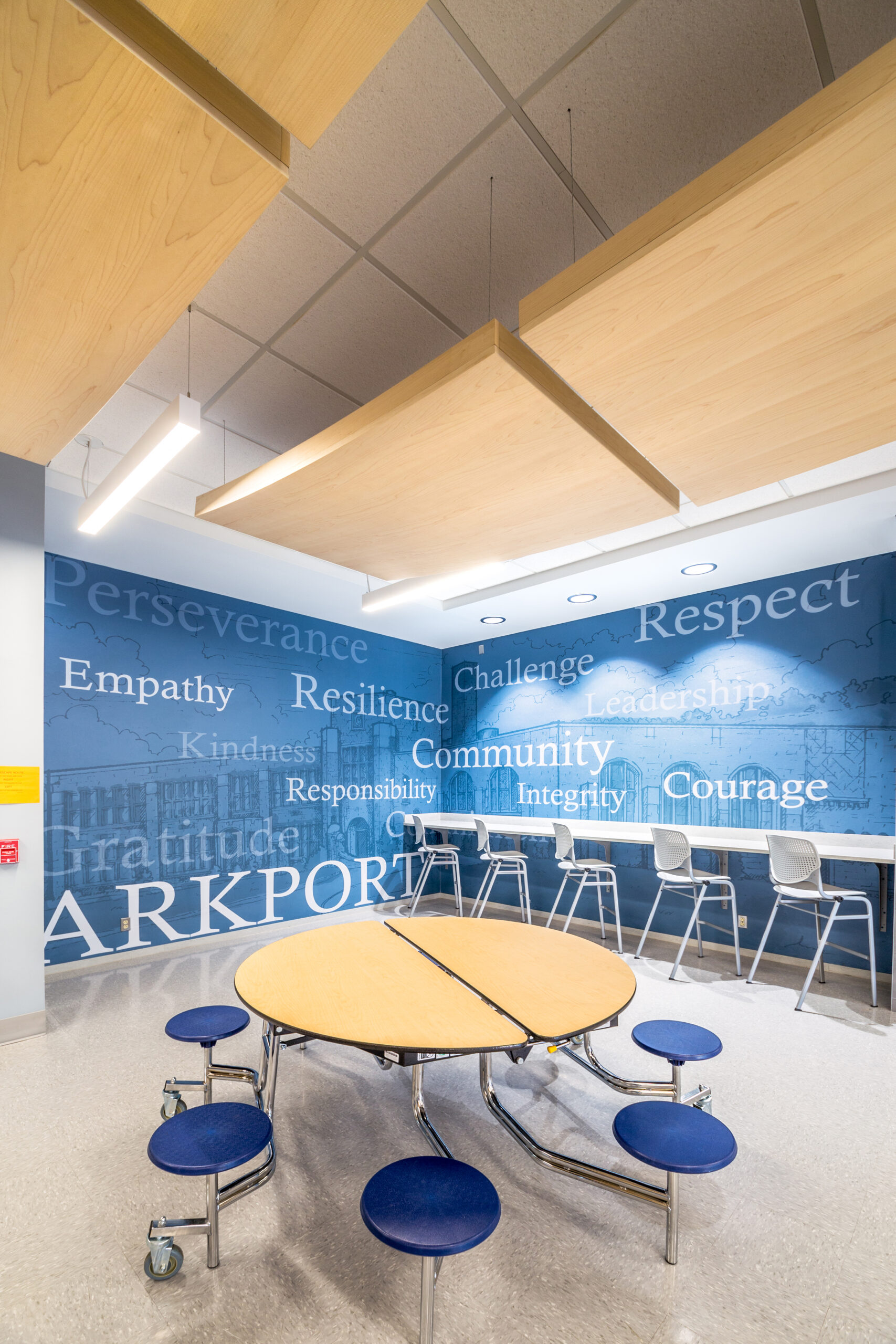 Arkport Central School District – 2016 Capital Improvement Project
Providing a More Efficient Flow From Kitchen to Cafeteria
Arkport Central School District's original 1961 cafeteria and kitchen has been relatively untouched since it's conception. Its multipurpose space was utilized as not only a cafeteria, but as a practice wrestling room in the afternoons as well. Additionally, the wrestling mats were permanently stored within the space.
The District wished to fully reconstruct the kitchen and cafeteria to open the previously closed kitchen to the cafeteria space for improved student serving and to modernize the space. The new design provides a modern, bright space that opens the floor plan between the kitchen and the cafeteria, as well as moves the wrestling area out of the cafeteria space and into the small gym.
The fully open floor plan design provides direct visual and physical connection to the kitchen for improved food serving efficiency and facilitates overall faculty supervision over students throughout the spaces. Additionally, large exterior storefront systems were cut into the exterior wall to provide outdoor views and abundant natural light during lunch periods.
The design was strategic in planning for a potential school district merger in which the cafeteria/kitchen reconstruction allows for the simple removal of steel in the new exterior wall to expand the footprint for additional seating if the merger were to be approved.