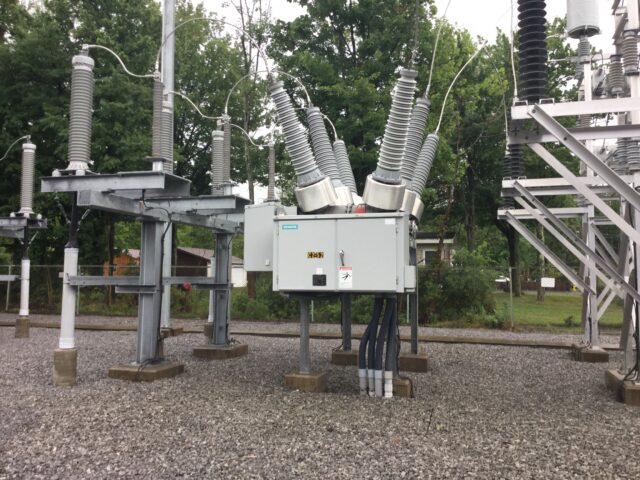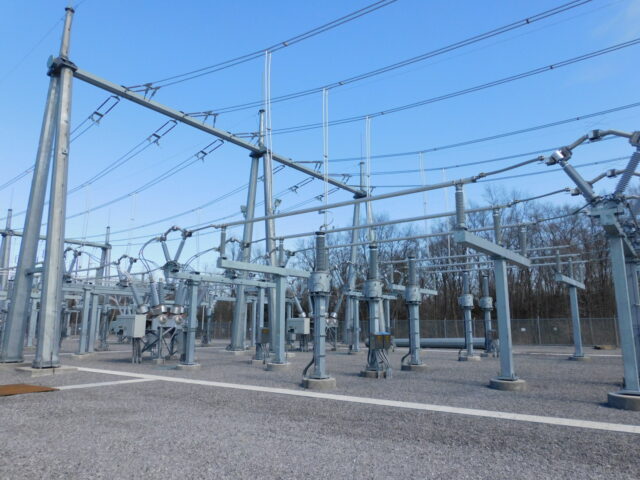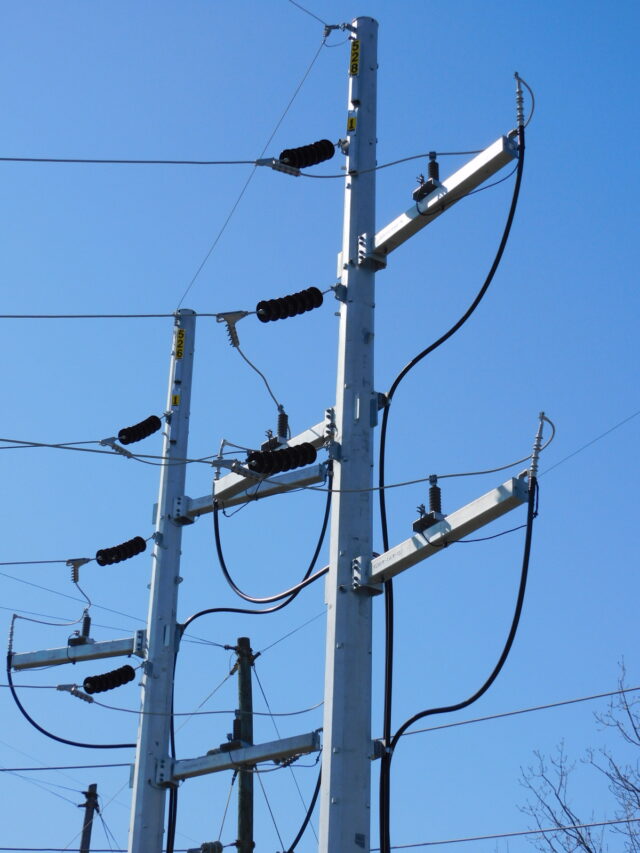 Big Tree Substation Upgrade
Substation Upgrades Deliver Regional Benefits
Big Tree Substation is an existing air insulated 115/34.5kV substation located in the Town of Orchard Park, New York, with two existing 115kV lines connected to a 34.5kV main and transfer bus scheme through two 40/53/66(74) MVA 115kV/34.5kV Delta-Wye transformers. As part of the work proposed in a Bulk Electric System (BES) TLP Solutions Study, it was proposed that the 115kV bus would be rebuilt as a three bay breaker and a half (BAAH) arrangement with nine 3000A 145kV circuit breakers and 28 motorized disconnect switches.
Project Details
The National Grid Line 151 would be cut into two separate lines and terminated to the new BAAH arrangement with a new line section from Big Tree to Cobble Hill renamed as Line 733, and North side termination on same line will be renamed as Line 902.
The existing two transformer banks would be relocated to the south side of the new BAAH yard and the LV side of the two transformers would be connected to the existing 34.5kV AIS substation yard via motorized disconnect switches, potheads, and 35kV U/G cable.
The existing two 115 kV capacitor banks and related IPO circuit breakers would be relocated in the new BAAH yard.
The control house built as part of the 115kV 1CAP and 2CAP addition was kept for use by the division and a new control house was built to contain the protective relay panels for all 115kV system protection, as well as the SCADA and communication system panels. System 'A' and System 'B' relay panels were installed in separate panel rows inside the control house. The existing 1CAP and 2CAP protection was removed and new protective relays were housed in the new control building.
All new 115kV protection will utilize GOOSE messaging for relay to relay communications. Interconnections between the transformers Bank #1 and Bank #2 and the low side breakers will be made via hardwired outputs through lockout relays. Existing 34.5kV protection will not be updated and the existing 34.5kV control building will be kept for existing 34.5kV control and protection.
Featured Electric Utilities Projects
View more