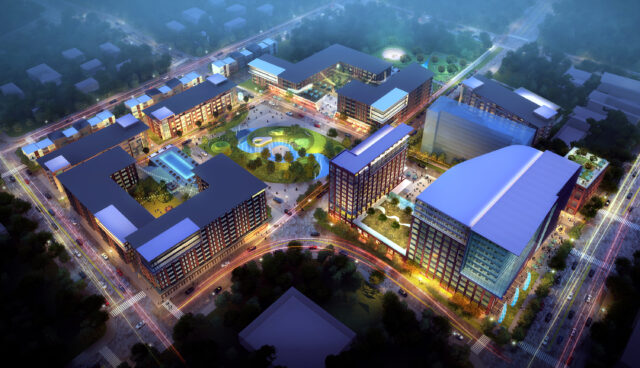 Centre South Mixed-Use Neighborhood
Sustainable Community in the Heart of Historic Dilworth
This new sustainable community celebrates the rich history and tradition of the neighborhood, while keeping a keen eye toward the future progress of the city by delivering Charlotte's premier live, work, and play environment. Our team engaged key stakeholders and the community to ensure the appropriate style and scale are incorporated into this mixed-use neighborhood.
The location and size of the site present a unique opportunity to create a community within the heart of the Dilworth/South End neighborhood. Anchored by the community gardens and green spaces that total an astounding 53% of the open space on the site, each use has its own distinctive character and response to the surrounding neighborhood.
A mix of affordable housing, townhouses, and a multi-family development are provided with their own access, parking, and amenities, but the design also ties them back to each other through the central green space to strengthen the experience of a community.
The office and hotel development overlook the busy thoroughfare of South Boulevard, featuring architecture that melds the unique brick and glass materials of historic South End with the aspirational design of Uptown Charlotte. The residential development steps down in scale and size, thus harmonizing with the current streetscape of Euclid Avenue. The gardens provide a green buffer from the single-family homes toward Rensselaer Avenue, and a row of townhomes along Euclid Avenue transitions the development into a pedestrian-friendly scale.