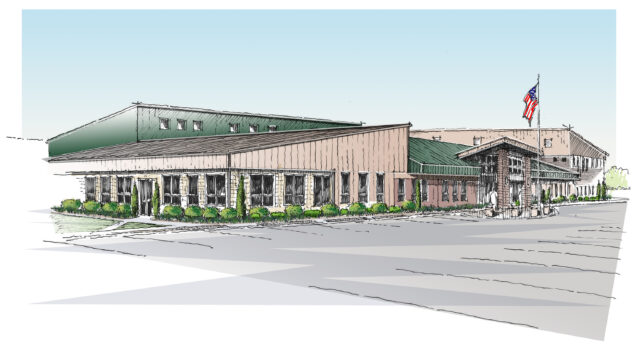 Methods, Approach, & Controls
The LaBella team implemented the following (at right) to complete the study, design, and construction in an effective, timely, economical, and professional manner.
Quick Response & Team Implementation
The client was concerned the abrupt onset of pavement failures at multiple locations was due to decay-related settlement and/or the release of gases because the site had previously been used to stock-pile stumps and/or was a landfill.
Our team was able to perform geotechnical borings and assessments within one week of initiating the project to ensure the safety of the military personnel using the site and protecting the community. In addition, design and construction activities were accelerated to meet the client's desired schedule.
The LaBella team planned for and was able to provide prompt direction to the contractor when unforeseen subgrade conditions were encountered. The planned design and recommendations ultimately provided a significant cost savings for the owner and were used to construct other improvements at the site.
Stakeholder Coordination
Significant coordination and communication with North Carolina National Guard site personnel occurred during the construction phase of on-site improvements. The team effectively maintained ingress/egress and access to MOV/POV parking areas through detailed phasing of improvements.